Tue, 6th Jun 2023 05:26 (GMT +7)
Binh Lieu Yellow Season Festival: Women's Football Tournament launched
Friday, 04/11/2022 | 15:48:15 [GMT +7]
A
A
On November 4, as part of a series of cultural and sports activities responding to Binh Lieu Yellow Season Festival, the Women's Football Tournament officially opened at the football yard of Luc Hon commune in Binh Lieu mountainous district.
The tournament, scheduled to last until November 6, attracts the participation of 5 teames with nearly 100 ethnic girls and women.
Football playing by women is commonly seen in Vietnam or elsewhere in the world, but it's quite amazing to see ethnic girls wearing traditional skirts and headscarves play the sport in Vietnam. Women of the San Chi ethnic minority group in Binh Lieu district are keen to play football, with each game played in 40 minutes and by seven players on each side.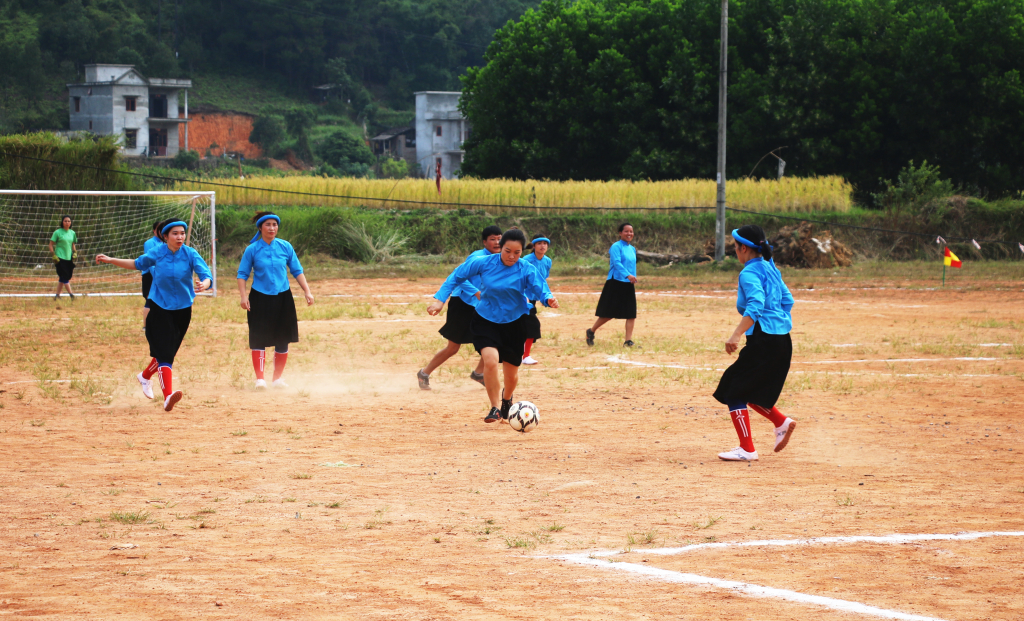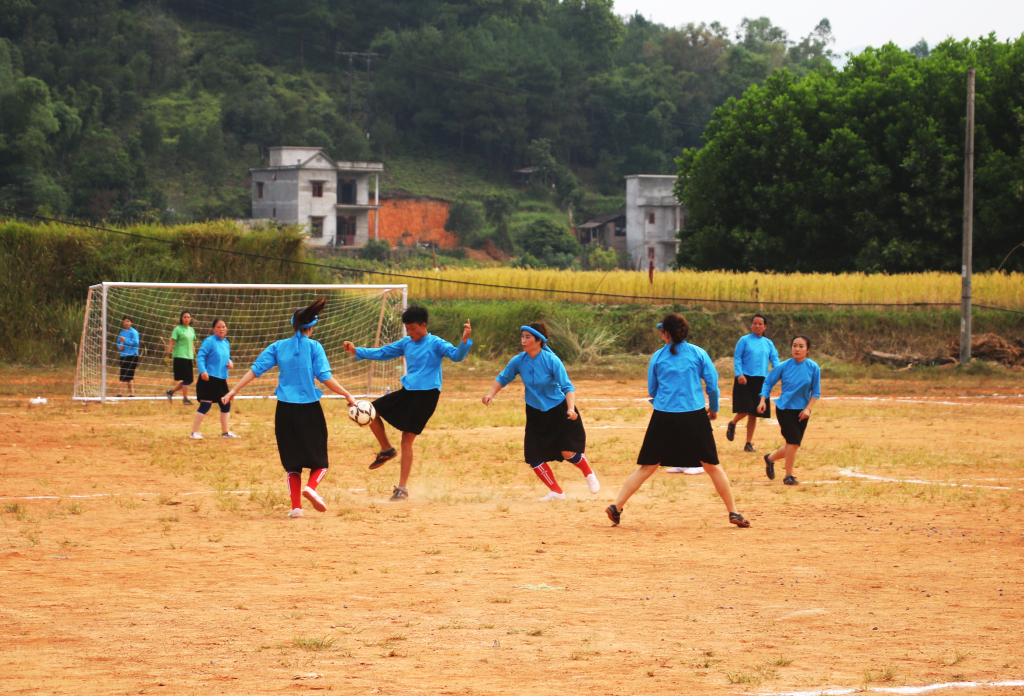 Instead of donning shorts and jerseys as in normal football matches, the San Chi women wear traditional costumes, and the opposing teams are distinguished by the different colour of their skirts. The players tie their hair up before starting the game by using a traditional headband.
The San Chi ethnic women leave a positive impression on spectators while dressing in their traditional outfits and enthusiastically chasing the ball. No matter what the result of the match is, the atmosphere is always filled with laughter.
By Nguyen Dung