Wed, 4th Oct 2023 14:56 (GMT +7)
Vietnamese badminton player soars on world ranking
Wednesday, 12/07/2023 | 09:39:48 [GMT +7]
A
A
Vietnam's number one badminton player Nguyen Thuy Linh ascended to 26th on the world rankings after an impressive result at the 2023 Canada Open last week.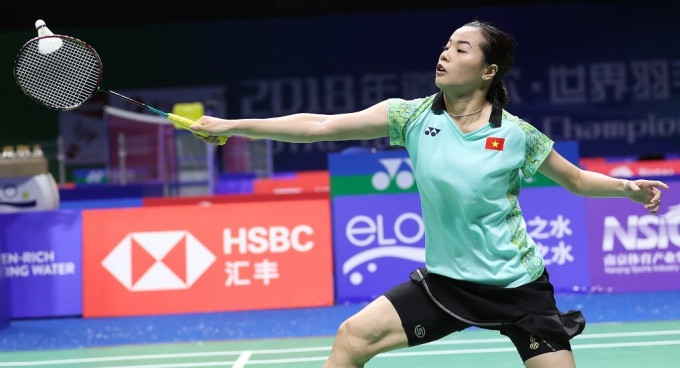 Linh exited the Canada Open after losing to world number one Akane Yamaguchi of Japan on July 7. This result earned Linh 5,040 points on the Badminton World Federation (BWF) world ranking, bringing her total points to 39,690 and helping her achieved the highest position so far for a female Vietnamese player at 26th.
Since the start of 2023, Linh has climbed 25 places on the world rankings. The Canada Open helped Linh earn the most points she has all year, followed by 4,800 points for advancing to round 16 of the Asian Championship in April, and 4,000 points for winning the Vietnam International Challenge in March.
Linh will participate in the 2023 U.S. Open this week. She's the seventh seed in the tournament and her goal is to reach the quarterfinals.
Before Linh, the highest position for a Vietnamese female player on BWF ranking is 34th, established by Vu Thi Trang in 2017.
On the male ranking, Nguyen Hai Dang dropped three places to 91st, but remained the number one badminton male player in Vietnam.
Source: VnExpress