Thu, 5th Oct 2023 04:07 (GMT +7)
Vietnam's GDP grows by 3.72% in year's first half
Friday, 30/06/2023 | 09:19:33 [GMT +7]
A
A
Vietnam's gross domestic product (GDP) grew about 3.72% year on year in the first half of this year, according to the General Statistics Office (GSO).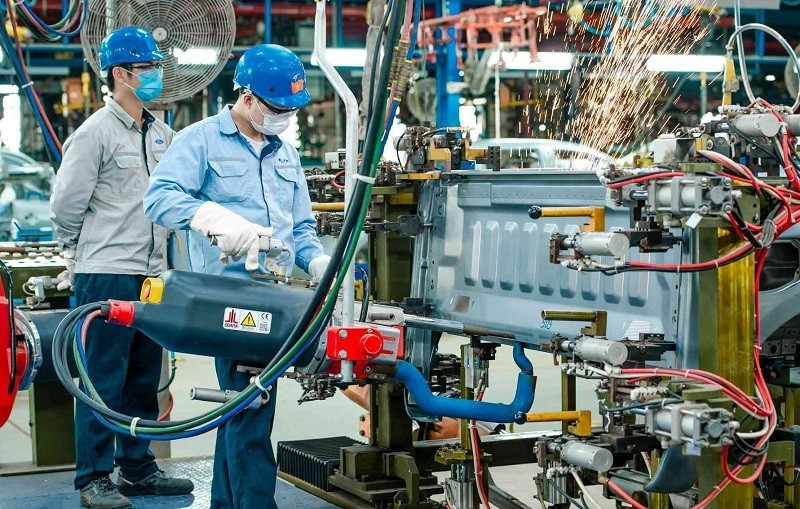 The expansion is only higher than the 1.74% recorded in the first half of 2020 during the 2011 - 2023 period, the GSO told a press conference on March 29.
In particular, the agro-forestry-fishery sector expanded by 3.07%; and the industry and construction sector, 1.13%.
Notably, the services sector secured the highest growth, at 6.33%, fueled by domestic consumption stimulation and tourism promotion policies. It was largely contributed by wholesale and retail sales (up 8.49%), transport and logistics (up 7.18%), finance-banking services (7.18%), and lodging and catering services (up 15.14%).
In the agro-forestry-fishery sector, agriculture saw a year-on-year increase of 3.14% in added value, forestry 3.43%, and fisheries 2.77%.
GSO General Director Nguyen Thi Huong said that the growth that the country posted in the first half is not high but major economic balances are ensured, the macroeconomy stable, and inflation controlled at an appropriate level in the context that Vietnam faces many difficulties and challenges both at home and abroad.
In addition, the supply of essential goods is guaranteed, and goods procurement and domestic consumption promoted. The agriculture, forestry, and fishery sector maintained a stable growth rate, ensuring the supply of food and essential goods.
The progress of disbursement of public investment capital has been improved markedly, the trade surplus maintained, and social welfare ensured, she said.
Huong added that policies to stimulate domestic consumption and promote tourism have contributed to maintaining the growth of the service sector. Accordingly, the added value of the service sector in the first six months of 2023 increased by 6.33% compared to the same period last year, higher than the increases of 1.18% and 4.53% in the same period in 2020 and 2021, respectively.
She also said that entering the third quarter of 2023, Vietnam will continue to face many difficulties and challenges, including changes in the world's economy and politics, energy security, food security, natural disasters, climate change, and diseases.
This will pose a big challenge for Vietnam to achieve the growth target of 6.5% for 2023, she said.
Source: Nhan Dan