Sun, 10th Dec 2023 13:58 (GMT +7)
Vietnam proposes prohibiting TikTok accounts for kids
Friday, 06/10/2023 | 13:46:44 [GMT +7]
A
A
Vietnamese authorities have proposed banning children under 13 from using TikTok along a string of suggested screen time restrictions to be imposed on those under 18.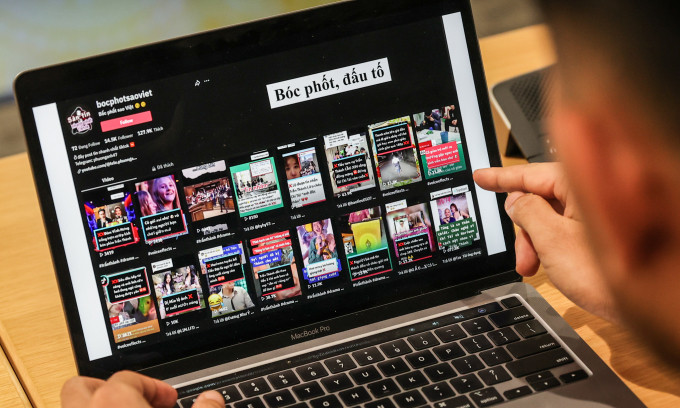 An inspection team composed of members of the Ministry of Information and Communications and other state groups announced the results of an investigation into TikTok in Vietnam in a press release Thursday.
The team concluded that the social media platform has committed several violations, including the storage of information that violates Vietnamese law in servers within the country, ineffective content management, the lack of tools to ensure children's privacy and the lack of policies to protect copyrighted content, among others.
As such, the inspection team made several proposals to both TikTok and Vietnamese government authorities to resolve the issues.
The information ministry has been asked to remove all content that violates Vietnamese law and to prevent further upload of such material. Abiding by Vietnamese law must be a part of TikTok's community standards, and there must be regular notifications to all TikTok users to remind them to follow the law. Algorithms must also be used to guide users away from illicit content, and all political advertisements regarding anti-state content must be banned.
TikTok must verify its users' age and delete all accounts belonging to users aged under 13. TikTok screen time restrictions must also be imposed on users aged under 18. There are two other proposals regarding children's relationships with the platform: 1) Underage user's personal information must be uploaded only with their parents, caretakers and guardians' consent, or 2) Videos with children's images must be censored before being uploaded on the platform. Children also cannot earn money from TikTok, the team said.
The inspection team also asked the information ministry to look into the creation of a similar child-oriented app specifically for kids in Vietnam.
The investigation was done at two legal representative TikTok units in Vietnam: the TikTok Pte. Ltd representative office in HCMC and the TikTok Vietnam company. However, inspectors concluded that the two aforementioned entities do not actually manage or provide the transnational services of TikTok in Vietnam. This is done at TikTok Singapore.
As such, TikTok Singapore must abide by Vietnamese regulations regarding transnational services in Vietnam. The team has therefore asked the Ministry of Public Security to request that TikTok Singapore store Vietnamese user data in accordance with the regulations and jurisdictions of TikTok's legal representatives in Vietnam, ensuring information safety and security in accordance with Vietnamese law.
The Ministry of Industry and Trade meanwhile must implement measures to ensure that TikTok Singapore fully provides information on vendors on TikTok Shop to local Vietnamese authorities, and ensure that it has measures to remove and prevent information about goods and services that violate the law within 24 hours of any authority request.
A representative of TikTok in Vietnam said the platform has always respected local laws and regulations, and will continue to cooperate with authorities to find solutions to the aforementioned feedback.
Vietnam is ranked 6th globally when it comes to the number of TikTok users, at around 50 million, according to a Data Reportal report.
Source: VnExpress