Sun, 10th Dec 2023 15:05 (GMT +7)
Vietnam News Agency publishing house launches photo book on Gen. Vo Nguyen Giap
Tuesday, 03/10/2023 | 16:30:00 [GMT +7]
A
A
The Vietnam News Agency Publishing House has compiled and published a photo book entitled "General Vo Nguyen Giap", on the occasion of his 10th death anniversary this year (October 4, 2013-2023).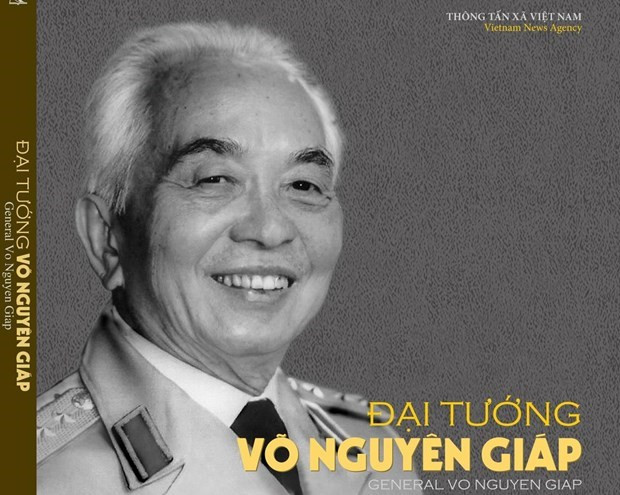 It is also in anticipation of the 80th founding anniversary of the Vietnam People's Army, the 70th anniversary of the Dien Bien Phu historic victory and the 113th birth anniversary of the late general next year.

Printed in both Vietnamese and English, the book compiles hundreds of photos featuring the General which were selected from various sources, providing readers with vivid images and detailed annotations on his life and career.

It also highlights the historical changes, the battles and the victories of the Vietnamese army and people in the 20th century via three parts: Hometown, Family and Childhood; Military Genius; and General of the Times.

General Giap, whose real name is Vo Giap, was born in Loc Thuy commune in Le Thuy district on August 25, 1911. He passed away in Hanoi on October 4, 2013, at the age of 103.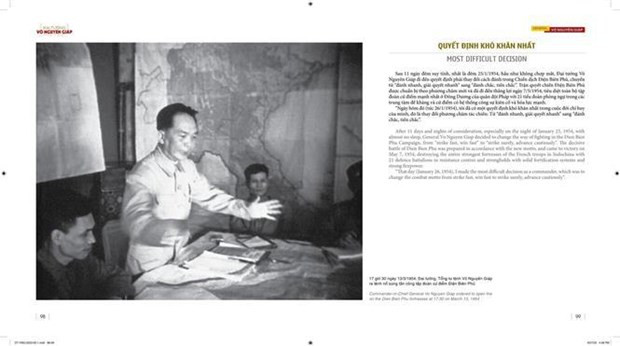 The General, whose military career started with a task of leading the first Vietnamese revolutionary army unit with only 34 soldiers in 1944, led the Vietnamese People's Army from victory to victory during the resistance wars against French colonialists and then American imperialists.

Though he was not formally trained at any military academy, but throughout his military career, he defeated many opponents who had received formal training at renowned military academies. He learned the military art in the crucible of the battlefield, becoming not only a brilliant military strategist and tactician but also a major contributor to the development of Vietnam's unique people's war strategy during the Ho Chi Minh era.
Source: VNA