Fri, 8th Dec 2023 09:51 (GMT +7)
Vietnam moves up on English proficiency ranking
Monday, 20/11/2023 | 08:05:26 [GMT +7]
A
A
Vietnam ranks 58th in the global English proficiency ranking for adults, up two places compared to last year.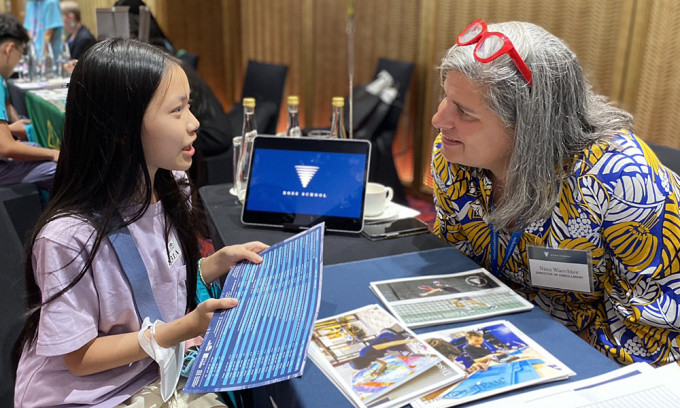 Scoring 505 out of 800, Vietnam is placed 58th out of 113 non-native English-speaking countries and territories in this year EF English Proficiency Index (EPI) by Education First.
The score is three points higher than last year and three points higher than the global average.
With this result, Vietnam continues to stay in the group of "moderate proficiency" along with 32 others.
In 2021, with a score of 486, Vietnam was placed in the "low proficiency" group.
This year, the top English proficiency region in Vietnam is the Red River Delta, of which Hanoi has the highest index of 538. The English proficiency index of Vietnamese men is 513, higher than that of women at 498.
Of 23 Asian countries and territories in the ranking, Vietnam stands seventh, which is unchanged from last year.
Singapore continues to lead the continent and is ranked second worldwide, with a score of 631. This is also the only country in Asia with a "very high proficiency" index.
Asian candidates that broke into the group of "high proficiency" are the Philippines, Malaysia and Hong Kong.
According to EF,South and Southeast Asia have seen a slight drop in their level of English on average, although many countries in the region have stable or modestly rising scores.
The regional averages are impacted by India's level of English proficiency, which has been declining slowly over several years. In addition, the progress Thailand was making before 2020 has been erased by the pandemic.
English proficiency in Central Asia is low and stable, with higher-than average gender gaps in favor of men in almost every country, it said.
In East Asia, adult English proficiency has been waning in the past four years, and in Japan for an entire decade, EF commented.
Pandemic-related travel restrictions played a role, but declining English proficiency is likely symptomatic of broader political and demographic shifts as well as growing confidence questioning Western cultural hegemony in education, it analyzed.
Globally, the Netherlands maintains its top position followed by Singapore, Austria, Denmark and Norway. The top three positions are unchanged company to last year. Denmark and Norway switched places this year compared to last year.
To create the 2023 edition of the EPI, EF analyzed the results of 2.2 million adults who took its SET English tests during last year.
The free, online, and adaptive English test of reading and listening skills classify language abilities into one of six levels established by the Common European Framework of Reference.
Source: VnExpress