Fri, 22nd Sep 2023 09:31 (GMT +7)
Trần Văn Khê Foundation's first scholarships presented
Friday, 28/07/2023 | 10:57:38 [GMT +7]
A
A
The first scholarships for young artists were presented by the Trần Văn Khê Foundation in HCM City on July 23.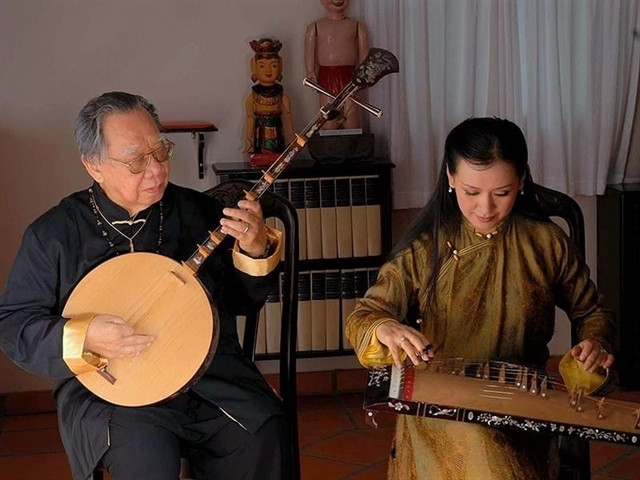 Nine outstanding students in traditional music from art schools received VNĐ10 million (US$420) each.
Six veteran musicians who are devoted to expanding Vietnamese music were awarded VNĐ30 million ($1,260) each in cash.
"My scholarship by Trần Văn Khê Foundation encourages young artists like me to develop our careers," said visually impaired student Nguyễn Đức Thiện from the traditional music faculty of Việt Nam National Music Institute in Hà Nội.
Thiện is skilled in playing traditional instruments such as bamboo flute and đàn nhị (a bowed string instrument with two strings). He also plays organ and piano.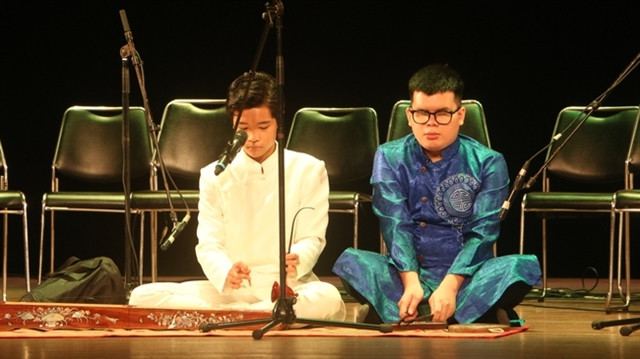 Trần Văn Khê Foundation was named after late Professor Trần Văn Khê, a legendary musicologist, writer and teacher, as well as performer of Vietnamese music.
Khê was born in 1921 to a traditional family in Mỹ Tho City in the Cửu Long (Mekong) River Delta Province of Tiền Giang.
He studied playing Vietnamese instruments such as đàn kìm (two-stringed guitar), đàn tranh (16-chord zither) and đàn bầu (monochord) with his father while at school.
In 1949, he was sent to study in France.
In 1958, he defended his doctoral dissertation on traditional Vietnamese music in Paris, becoming the first Vietnamese to earn a doctoral degree in music.
Khê later worked for France's prestigious Centre National de Recherche Scientifique (National Centre of Scientific Research), and taught at Sorbonne University. He was elected a member of UNESCO's International Council of Music.
He was an honorary member of the International Music Council (IMC), founded in 1949 by UNESCO, and a member of the European Academy of the Sciences, Letters and Arts.
He lived in Paris for more than 50 years and worked to research and expand Vietnamese music through his performances, talks and writings. He received many top prizes and medals from international organisations for his contributions to music.
In 2005, he returned to live in HCM City. He donated to the city his massive collection of several hundred documents, research books, dictionaries, videos, cassette tapes and CDs about Vietnamese folk songs and music as well as ancient musical instruments. They are stored at libraries and museums in HCM City.
Khê died of old age in 2015.
In 2020, Trần Văn Khê Foundation was established to encourage and support young musicians and theatre artists in their careers. It also honours individuals and groups for their contributions to Vietnamese music and theatre.
The foundation is managed by a group of cultural researchers and artists in HCM City.
Source: Vietnam News