Wed, 29th Nov 2023 16:42 (GMT +7)
RCEP: New opportunities with familiar partners
Monday, 02/01/2023 | 16:35:06 [GMT +7]
A
A
The Regional Comprehensive Economic Partnership (RCEP) is a free trade agreement between ten ASEAN countries and the five partners having already signed trade pacts with ASEAN, which are China, Japan, the Republic of Korea, Australia and New Zealand.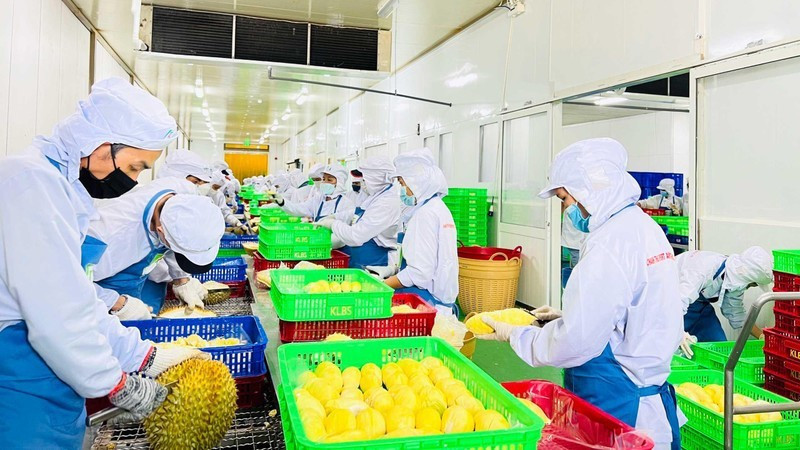 According to the WTO Centre under the Vietnam Chamber of Commerce and Industry, RCEP, which took effect on January 1, 2022, has created a large market of 2.2 billion consumers, accounting for 30% of the world population, and a GDP of nearly 27 trillion USD, accounting for 30% of global GDP.
RCEP is the largest free trade area in the world, with commitments on market opening in goods, services and investment, customs simplification, and the rules of origin that facilitate trade.
Therefore, Vietnam's RCEP signing marked an important milestone in its international integration process and offered more new opportunities and substantive benefits when all RCEP members are familiar partners of ASEAN in general and Vietnam in particular.
After one year of implementation, RCEP is assessed to have contributed to the creation of a new trade structure in the region, promote and facilitate trade liberalisation sustainably, and help Vietnam to access consumer markets that are twice the size of those in the CPTPP.
Vietnam has greatly benefited from the large demand for farming produce and manufactured goods in RCEP member countries. Data released by the General Department of Customs show that in the first nine months of 2022, Vietnam's exports to the RCEP countries reached 108.48 billion USD, up 16.4% over the same period in 2021, while the figure for the CPTPP market was only 41 billion USD. With RCEP commitments, the export-import procedures are simplified, helping to reduce time and costs and increasing the profitability rates for Vietnamese enterprises.
Besides forming a large market, in the coming time, Vietnam and the RCEP partners will eliminate about 90% of tax lines, to create a more sustainable intra-regional free market, without unfair competition. It will ensure that Vietnamese enterprises can participate in the markets of regional countries, including trade and investment.
But for an expanding playing field, competition is an inevitable trend of international integration. All free trade agreements have both opportunities and challenges, especially for RCEP because its traditional challenges may be much greater than those of other trade pacts, since RCEP member countries have a roughly similar export structure with Vietnam, making it harder and harder to export to partner countries.
From the successes and drawbacks of the RCEP implementation in the past year, Vietnamese enterprises need to utilise advantages extensively and resolve difficulties to provide a new boost for the country's economic growth. They should always stand ready to deal with any arising risks and negative impacts of RCEP and avoid increasing competition within the bloc.
In the long run, the sustainable solution is enhancing their competitiveness so that they can not only tap into RCEP and other trade pacts but also withstand growing competition in the world.
At the same time, with the momentum from previous trade agreements, the government needs to push for further institutional reform for the long-term benefits of the domestic economy and Vietnamese enterprises.
Source: Nhan Dan