Wed, 4th Oct 2023 14:23 (GMT +7)
Quy Nhon's must-try restaurants
Tuesday, 27/06/2023 | 09:04:02 [GMT +7]
A
A
In addition to stunning beaches, Quy Nhon is renowned for its cuisine and affordable dining options. Here are seven restaurants highly recommended by the local tourism association.
Banh xeo Gia Vy
Situated on 19 Dien Hong Street, this banh xeo (crispy pancake) eatery is small, but still has both indoor and outdoor seating. Banh xeo Gia Vy is often recommended by locals to tourists. What sets this restaurant apart is the quality of its ingredients. The greasyback shrimp is delivered fresh from the sea to the restaurant. The pancakes are deep-fried until they achieve a delicious golden crust. To balance the richness, diners are advised to wrap the pancakes with handfuls of vegetables. The menu offers a variety of flavors, including beef, shrimp, squid, and egg pancakes, all served with a sweet and sour dipping sauce. The average price per person is approximately VND100,000 ($4.25).
This is among a list of recommended restaurants handpicked by the Tourism Association of Binh Dinh Province, home to the central coastal city Quy Nhon. Photo courtesy of Tripadvisor
Nem Cho Huyen Olala
Located approximately 20 kilometers from the Quy Nhon center, Nem Cho Huyen Olala can be found on a food street brimming with Binh Dinh specialties. The restaurant's star dish is fermented pork rolls, or nem in Vietnamese, a local delicacy and a pride of the people of Binh Dinh. These bite-sized fermented pork rolls are wrapped in guava and banana leaves. They are made with fresh, lean meat, ensuring a tender texture. The addition of pork skin adds a delightful chewiness. Alongside fermented pork rolls, guests can also savor grilled pork rolls, spring rolls, and grilled beef wrapped in betel leaf. Photo courtesy of Nem Cho Huyen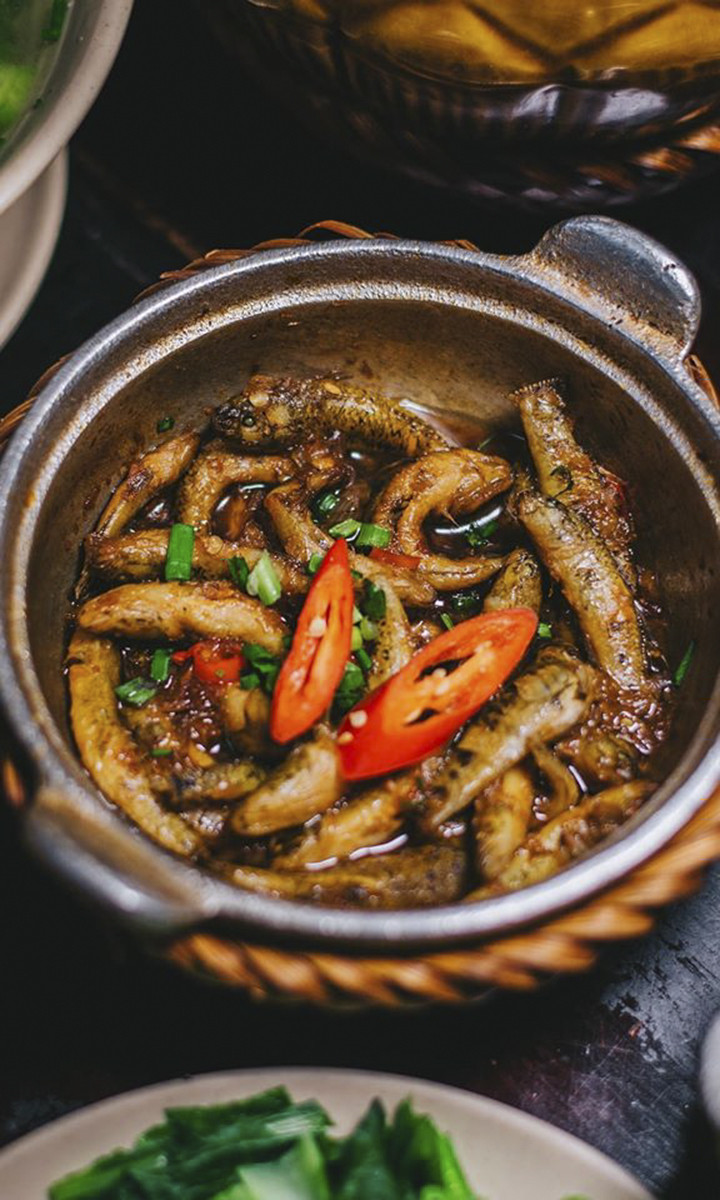 Com Mau
Com Mau (Mau Rice) Restaurant, with two Quy Nhon branches at 177-179A Phan Boi Chau Street and 72-74-76 An Duong Vuong Street, offers a dining experience reminiscent of home-cooked meals. This restaurant is popular with both groups and individual diners.
What sets Com Mau apart is its ability to transport diners to the subsidized era. The menu proudly presents a selection of dishes that epitomize the cuisine of that era, such as rice stuffed with potatoes, braised goby, and pickled mustard greens. The menu features a range of dishes with prices topping out at approximately VND150,000 ($6.37). Photo courtesy of Com Mau
Bo To Tay Son
Located at 112 Nguyen Tat Thanh Street, this beef eatery offers a dining experience with an average price of VND150,000 per guest. Nguyen Thi Xuan Lan, Vice President of the Tourism Association of Binh Dinh, praises this restaurant for its diverse menu. Notable dishes to sample include the grilled beef and the beef hot pot. Photo courtesy of Bo to Tay Son.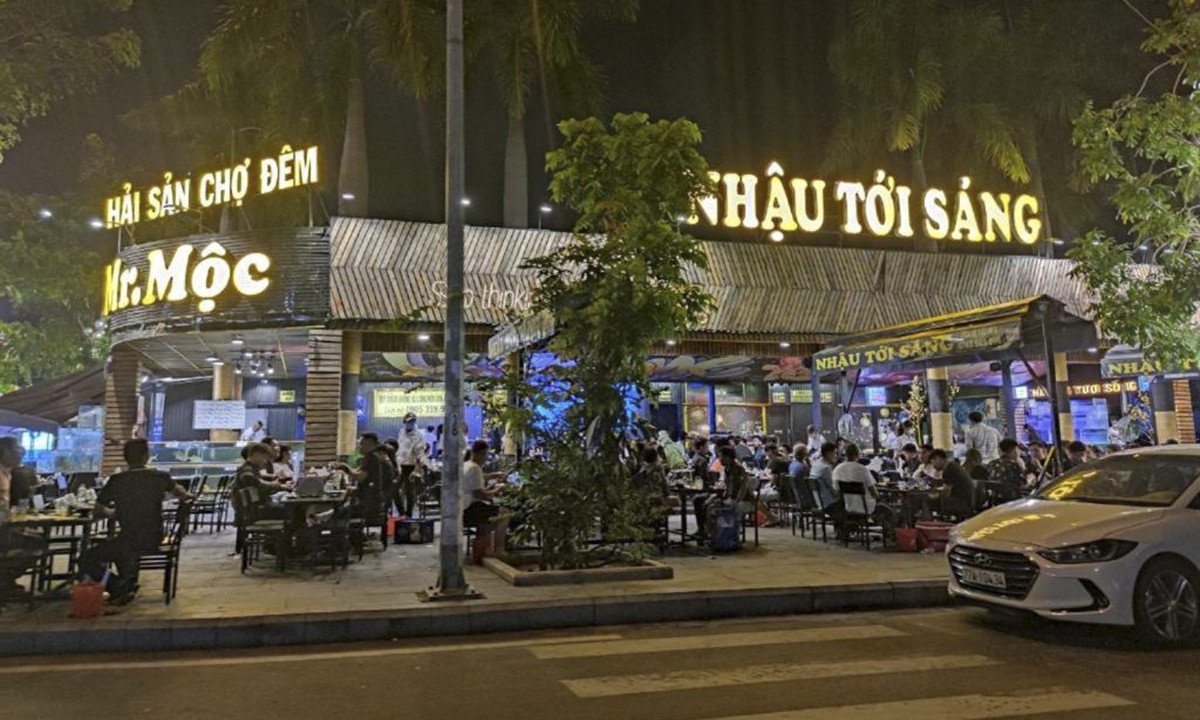 Nhau Toi Sang
In Quy Nhon, options for late-night dining and entertainment are limited, making Nhau Toi Sang (Drinking Till Morning) an enticing choice for visitors.
This establishment caters to diverse preferences by opening its doors from 9 p.m. and serving until 5 p.m. the next day. With prices under VND150,000 per person and various group combos for 5 to 6 people, it's an excellent option for night owls. The menu boasts over 100 dishes, and the open ambiance and friendly staff contribute to a memorable dining experience. Photo courtesy of Booking
Com Nha 1989
Com Nha (Home-Cooked Meal) 1989 has gained high praise from locals. Its simple yet nostalgic design harks back to the 1980s, evoking a sense of warmth and comfort. One of the unique features of this restaurant is its open kitchen, allowing diners to observe the skilled chefs in action. Photo courtesy of Com Nha 1989
Thuan's tuna
Indulge in the flavors of the south-central coasta; region by visiting this restaurant chain by Ms. Thuan at 15 Bui Huu Nghia Street. The chain specializes tuna-focused food, with a menu featuring over 100 dishes featuring the favorite fish. The restaurant prioritizes the use of only the freshest ingredients. Photo courtesy of Ca Ngu Dai Duong Chi Thuan
Source: VnExpress