Sun, 10th Dec 2023 14:16 (GMT +7)
Programme introduces traditional culture of Vietnamese ethnic groups
Wednesday, 02/08/2023 | 08:24:31 [GMT +7]
A
A
A programme entitled 'Experiencing traditional culture' is taking place throughout this August in the Vietnam National Village for Ethnic Culture and Tourism, in Dong Mo Tourism Area, Son Tay Town, Hanoi.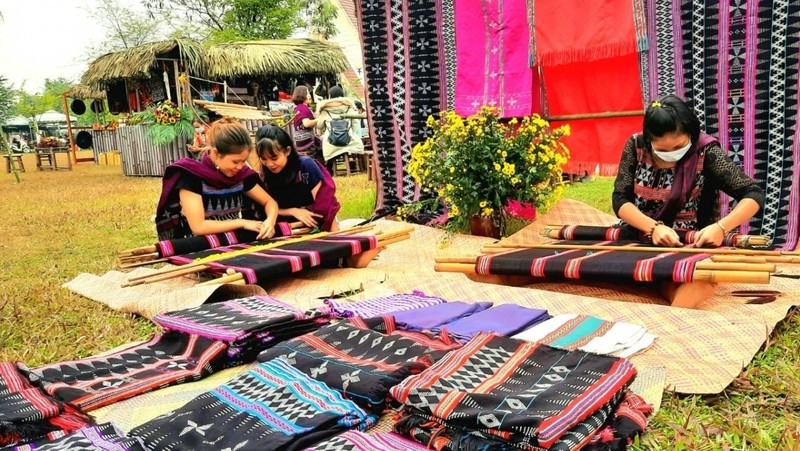 The programme will feature the reproduction of the traditional new house celebration of the Kho Mu ethnic group in Son La province, performances of folk songs and dances of ethnic communities in the northern region, and the demonstration of brocade weaving craft.
On the occasion, participating ethnic groups will introduce visitors to their weaving and brocade products, traditional costumes, as well as their crafts of weaving bamboo and making musical instruments.
Visitors to the village can take part in various folk games such as Xoe folk dance, 'con' (cloth ball) throwing, walking on stilts, and badminton.
They are also invited to sample indigenous dishes of Muong, Thai, Ede, Tay, Nung, and Dao ethnic people, such as sticky rice, steamed chicken with bamboo sprouts, grilled fish, and braised pork belly.
Source: Nhan Dan