Sun, 28th May 2023 12:32 (GMT +7)
Po Hen Historical Site officially recognized as a national relic site
Thursday, 22/09/2022 | 11:26:30 [GMT +7]
A
A
The Ministry of Culture, Sports and Tourism on September 20 issued a decision on the recognition of Mong Cai city's Po Hen historical site as a national relic site.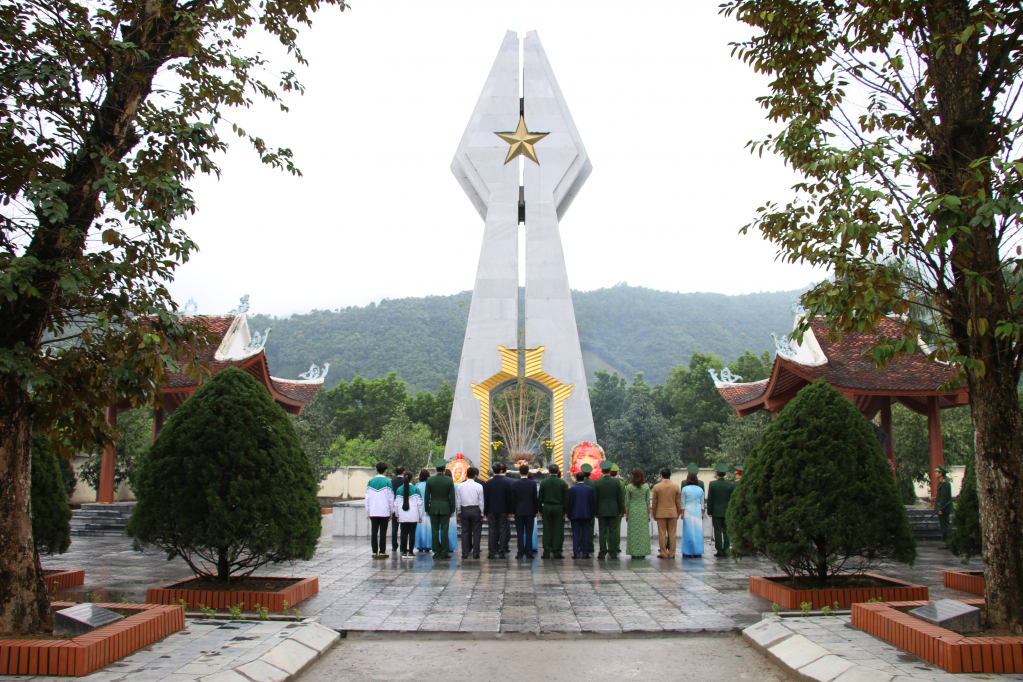 The historical relic site of Po Hen in Hai Son commune marked the fight and sacrifice of officers and soldiers of Armed Police Unit 209 Po Hen – the predecessor of the Quang Ninh provincial Border Guard Command. The relic site also commenmorates Po Hen commercial staff, officers and soldiers of Hai Son Forest Enterprise's Self-Defense Team who heroically sacrificed themselves in the battle against the invaders on February 17, 1979 to protect the northeastern border of the country.
It is also a cultural work bearing traditional imprints of the border guard force.
Po Hen Historic Site includes 4 areas such as the monument to the martyrs of Po Hen, Que hill commanding post, Po Hen border gate checkpoint and West hill observatory station.
The relic protection area is identified according to the minutes and the map delineating the relic protection areas in the dossier.
The Ministry of Culture, Sports and Tourism asked the Quang Ninh People's Committees  to perform the state management of the relic in accordance with relevant laws and regulations on cultural heritage.
By Duy Khoa