Thu, 5th Oct 2023 02:47 (GMT +7)
Nature's symphony: Finding bliss at Hue beach
Monday, 10/07/2023 | 08:34:51 [GMT +7]
A
A
The absence of tourists creates a nostalgic scene at Tan Thanh Beach in Hue, with children playing with the waves and boats resting on the shores, reminiscent of carefree childhood days.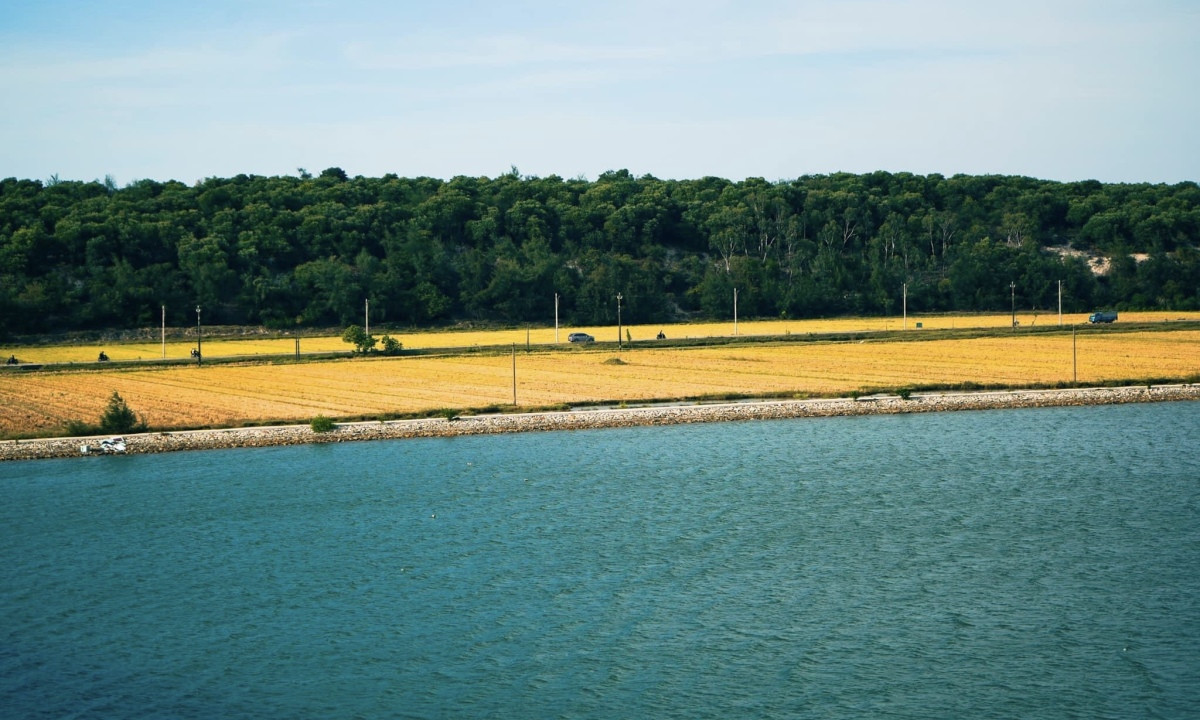 Tan Thanh Beach is more than 20 km away from the busy center of Hue, in Quang Ngan and Quang Cong communes of Quang Dien District. It is part of a 12 km stretch of coastline that features several beautiful beaches, including Tan My, Cuong Giang, and Tan Thanh.
While not as famous and crowded as other beaches within the region, Tan Thanh Beach in Quang Cong Commune has its own serene charm. It is known for its crystal-clear waters, golden sands, and pathways lined with casuarina trees. Visitors visiting the beach can also enjoy rustic local dishes at Con Gai Market.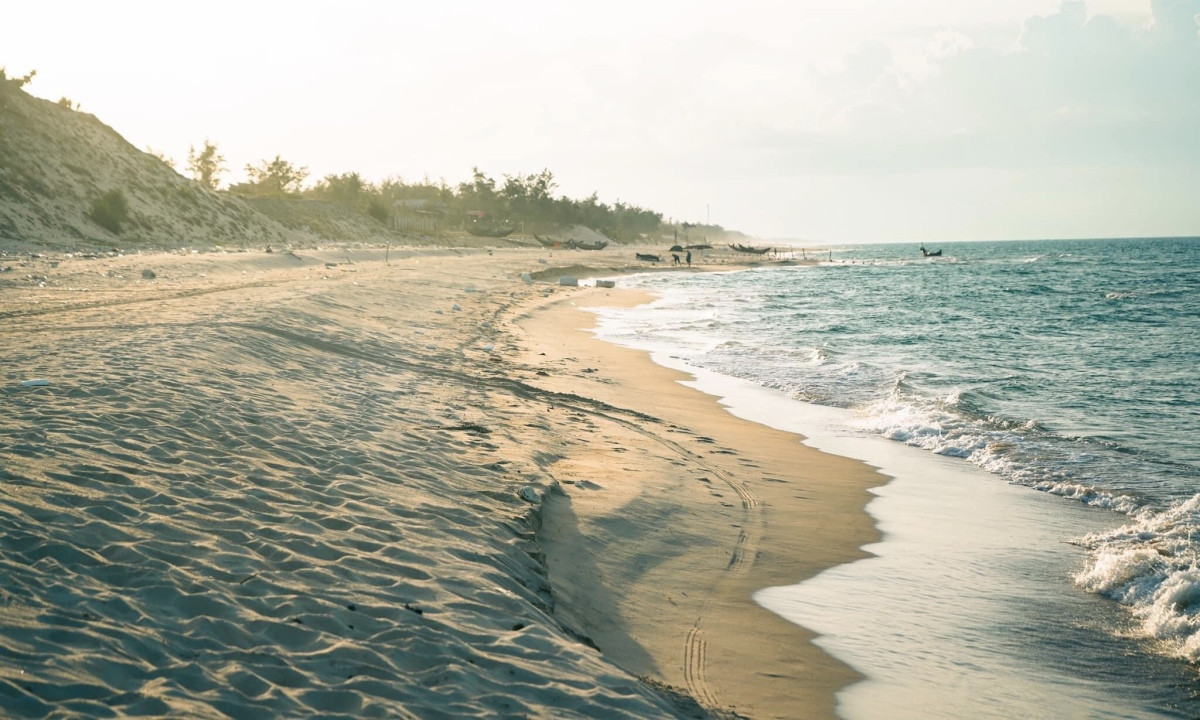 Hoang The Lap, a 20-year-old resident of Huong Tra Town from Hue, made his first visit to Tan Thanh Beach on June 23.
Nguyen Trinh, a member at the Quang Cong Commune Union, emphasized that the commune has a long coastline, with Cuong Giang and Tan Thanh beaches being notable attractions. Cuong Giang Beach is a popular summer destination for tourists from Hue and other places, and it is currently undergoing tourism development with some operational resorts. On the other hand, Tan Thanh Beach remains relatively untouched and primarily caters to the local community.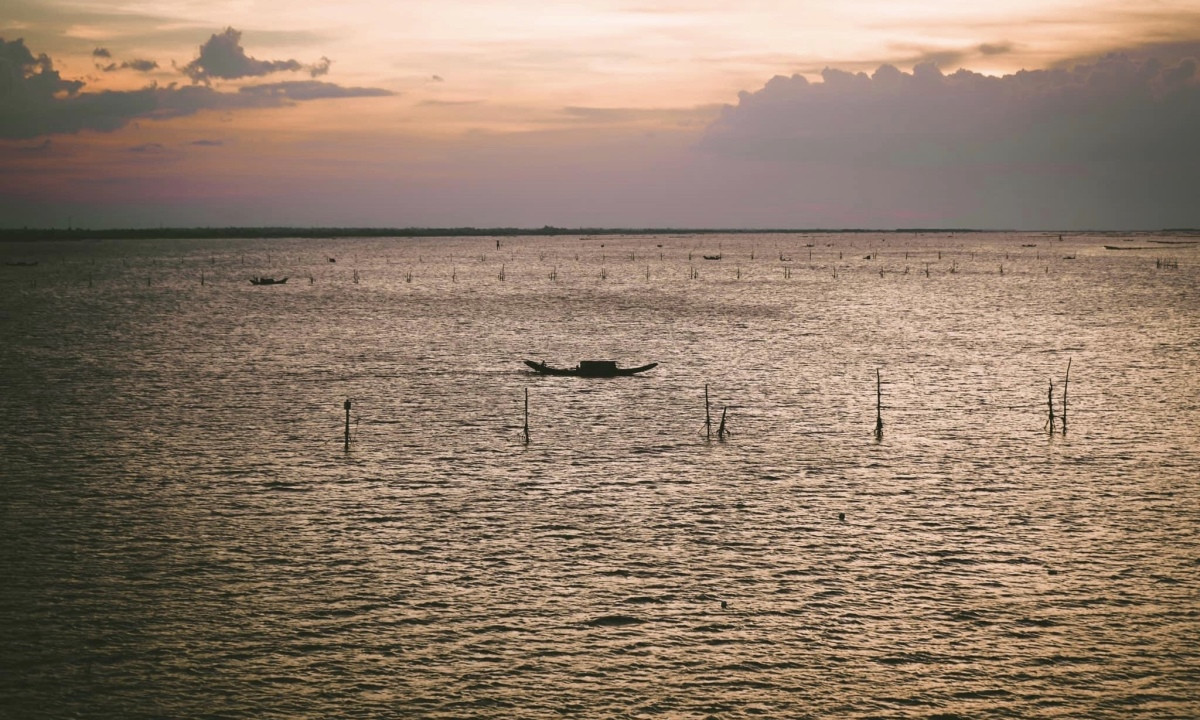 Tan Thanh Village is situated along the central road of the commune, connecting Tam Giang Lagoon to the sea. The road leading there is easily accessible, allowing visitors to travel by motorcycle or car, following directions from navigation applications. Tam Giang Bridge, also known as Ca Cut Bridge, opened in 2010 and significantly reduced the travel distance between Hue City and Quang Cong. According to Trinh, from Ca Cut Bridge, visitors can continue straight along road 49B to reach Con Gai Market, which is the first destination of Quang Cong.
Lap said: "The sunset view from Tam Giang Bridge is also breathtaking, as the last rays of sunlight cast a shimmering glow upon the river."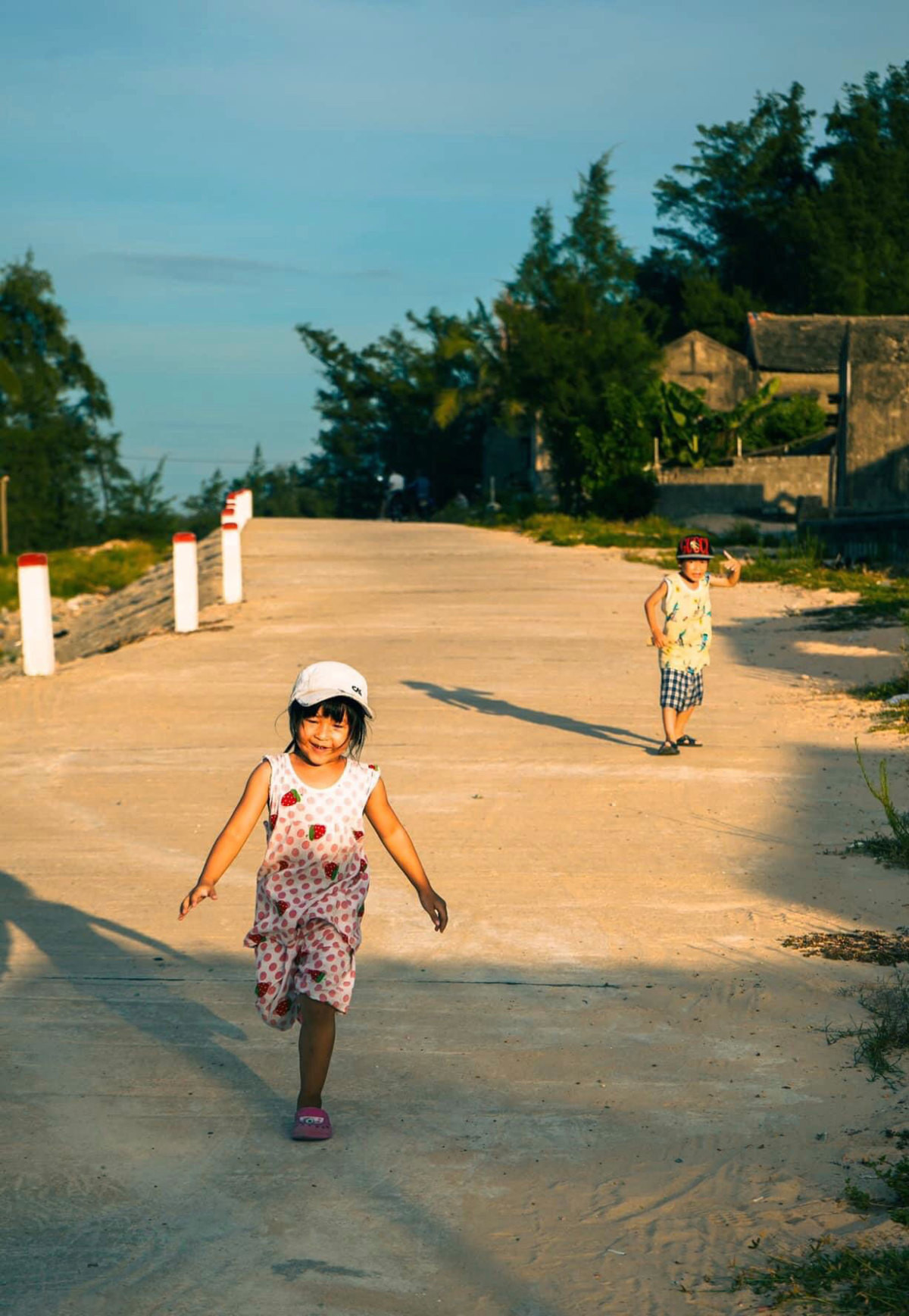 Before arrival at the beach, Lap was captivated by the alleys winding through hamlets and villages that led to the beach. The presence of lush casuarina added a poetic and tranquil touch to the pathway. The sight of children running and playing in the streets reminded Lap of his childhood memories filled with happiness.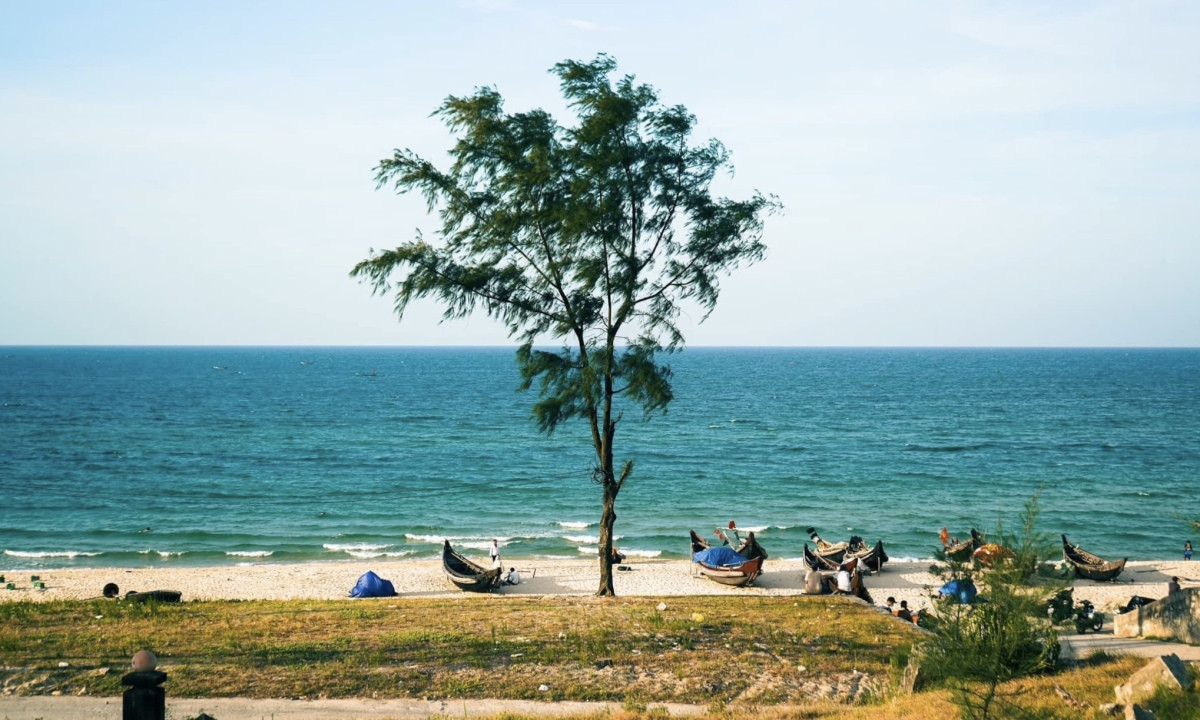 When making it to the sea, Lap was greeted by the blue color in the distance and the sight of small boats peacefully resting on the sand. The beach was quiet and uncrowded, with no sights of resorts, hotels, or shops. Lap could hear the soothing sound of waves crashing against the shore and the gentle rustling of the casuarina trees. "It's like listening to a melodious oceanic symphony," Lap said.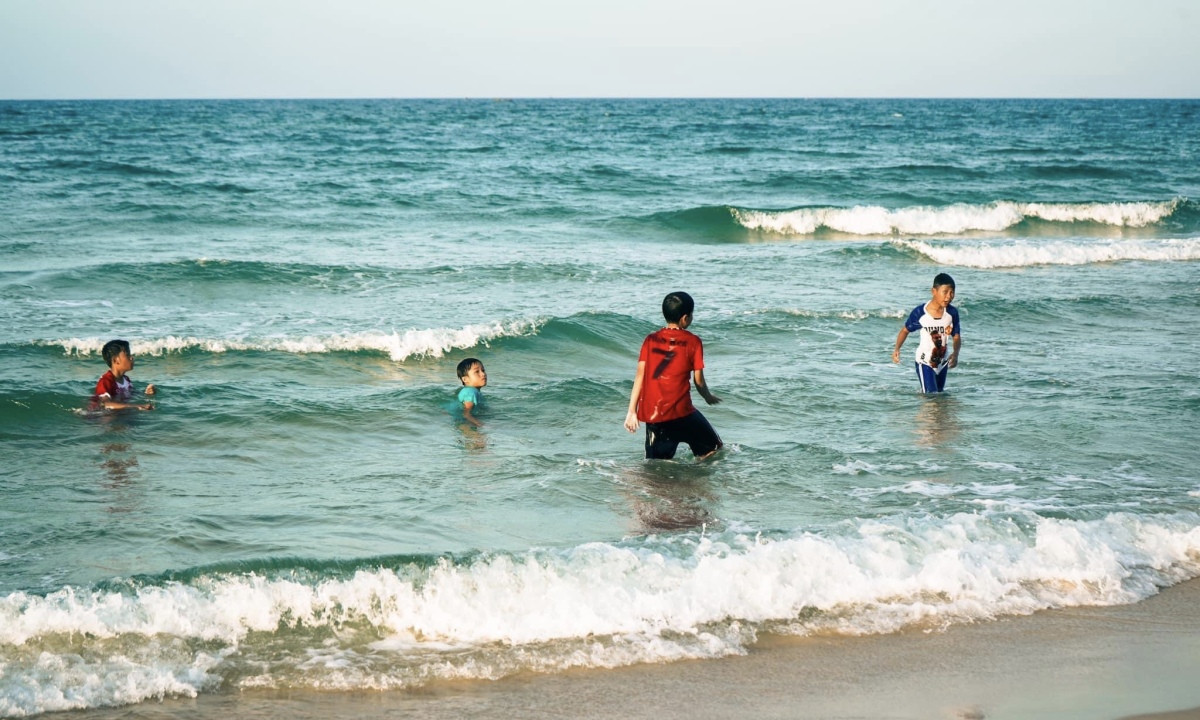 Arriving at around 4:30 p.m., despite the scorching sun, some people started coming to the sea, sitting under the shade of trees, chatting, and enjoying the cool breeze. The sandy beach stretched gracefully, merging with the blue waters. Along the shore, children played with the waves.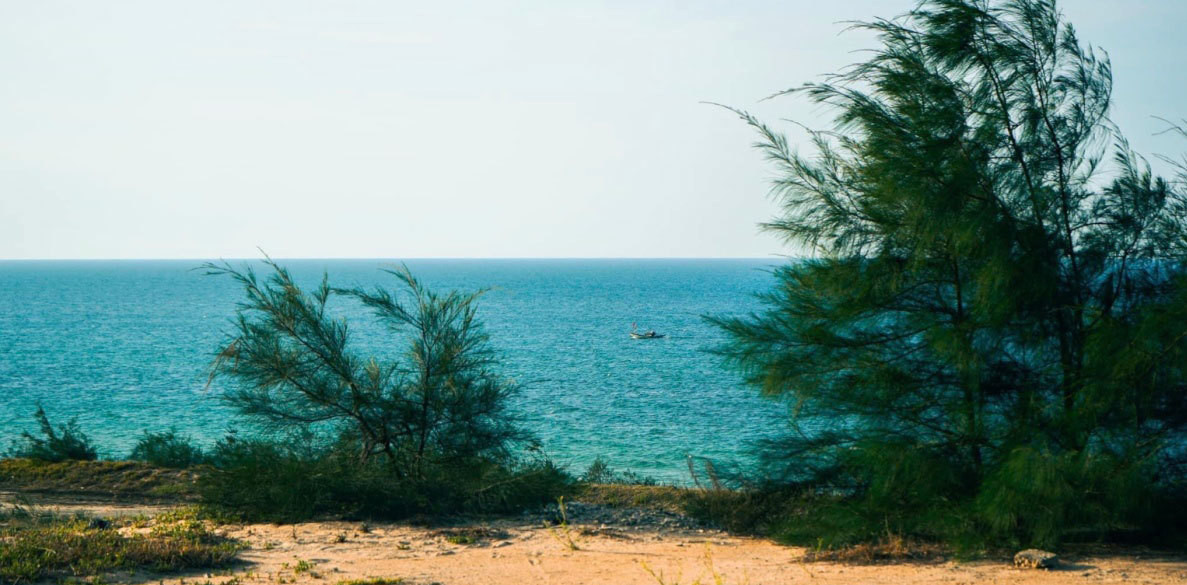 Without the presence of tourists, the beach primarily serves as a place for locals to rest and unwind after a day's work. Occasionally, a few boats from afar dock near the beach as the sunset approaches.
"These are familiar sights, but when combined, they create a serene picture. I simply sat there, admiring the scenery, unwilling to leave," Lap said.
Approximately 300 meters from the beach lies a residential area, where visitors may witness locals herding buffaloes and cows along the shore towards their homes.
Trinh added that visitors can swim and camp free of charge and with utmost safety. However, as there are no camping service providers, visitors are advised to carefully prepare their necessary tools and equipment. In terms of cuisine, there are several restaurants located in the residential areas where visitors can savor local delicacies. Visitors can head to Con Gai Market to purchase affordable seafood from Tam Giang Lagoon, such as herring, eel, sea bass or grouper, for a beachside barbecue. Visitors are reminded to clean up before leaving.
For those seeking accommodation, several homestays and resorts are available in Cuong Giang Beach and Quang Dien Commune, approximately 5 km away from Tan Thanh Beach.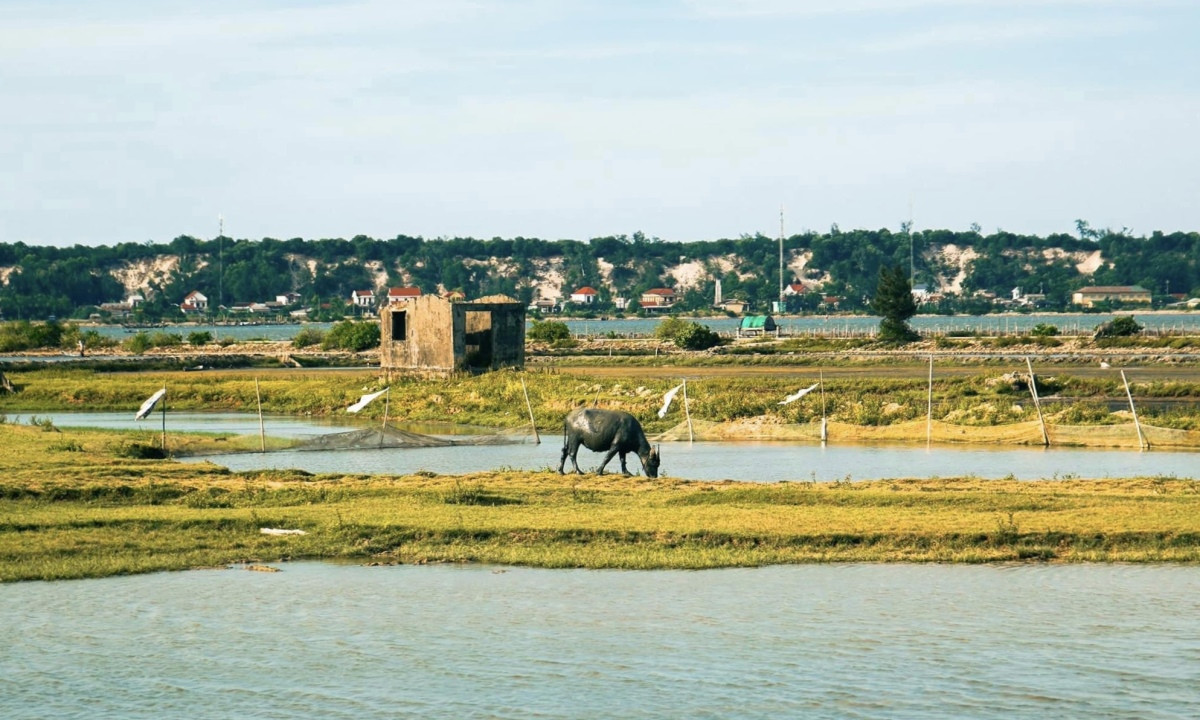 In close proximity to Quang Cong Beach, one can explore Hai Duong Beach, Ru Cha mangrove forest, and Tam Giang Lagoon. A little farther lies Thuan An Beach, one of Hue's most renowned tourist destinations. The return journey is equally enchanting, with landscapes of lagoons and herds of buffalo grazing.
Despite the absence of tourist amenities and entertainment services, Tan Thanh remains an ideal destination for peace-seeking individuals.
"The serene landscape, accompanied by the soothing blue of the sea, has healing qualities. When visiting, I hope people will preserve the tranquility of this place. Walk gently, speak softly, and leave nothing but footprints," Lap said.
Source: VnExpress