Sun, 28th May 2023 12:37 (GMT +7)
Korean Cultural Days takes place in northern Quang Ninh province
Thursday, 01/09/2022 | 17:04:34 [GMT +7]
A
A
Diverse activities have been taken place during the Korean Cultural Days in the northen province of Quang Ninh to promote the traditional culture of the Republic of Korea (RoK) in Vietnam from August 29 to 30.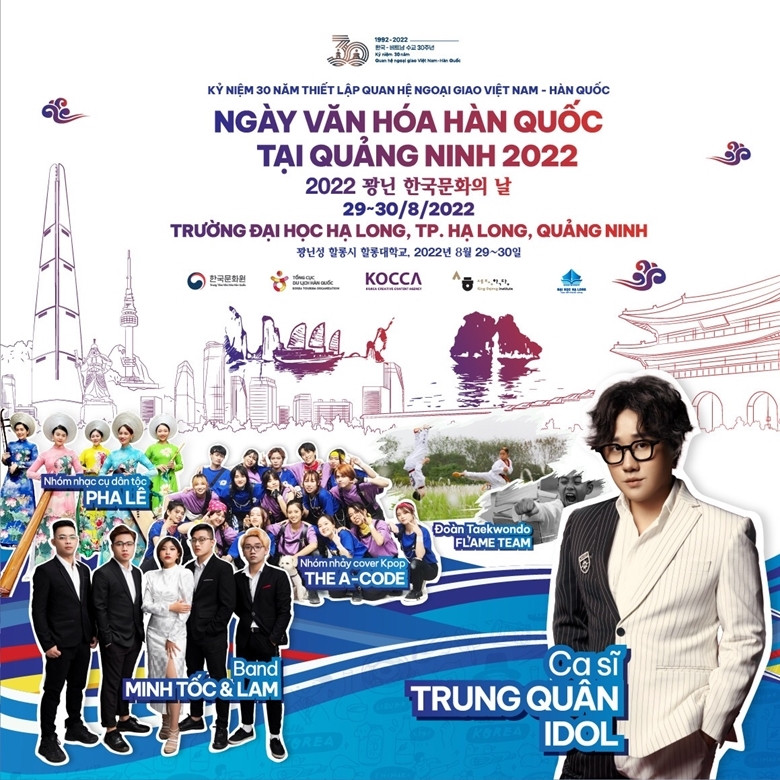 The event was held by by Ha Long University and the Korean Cultural Centre in Vietnam and features a wide range of activities for guests to enjoy, including a food festival, a fashion show on traditional Korean costumes, and a taekwondo performance.
It aims to celebrate the 30th anniversary of the establishment of Vietnam -RoK diplomatic relations.
The highlight of the event was a variety of Kpop dances and performances of Korean songs, as well as a showcase of Vietnamese musical instruments by artists of both countries.
The event was an opportunity for local Vietnamese in general and students and Ha Long residents in particular to understand more about Korean culture, and at the same time strengthen further cultural exchange between the peoples of the two countries after experiencing many difficulties because of the COVID-19 pandemic.
Source: en.dangcongsan.vn