Sun, 10th Dec 2023 14:33 (GMT +7)
Impressive "Xuan Truong Sa" art programme
Tuesday, 10/01/2023 | 10:28:21 [GMT +7]
A
A
The program "Spring Truong Sa" " (Spring in Truong Sa - Spratly Archipelago), the 11th of its kind, has been increasingly affirming the identity, prestige and great influence associated with the brand of the Communist Party of Vietnam Online Newspaper through gratitude activities.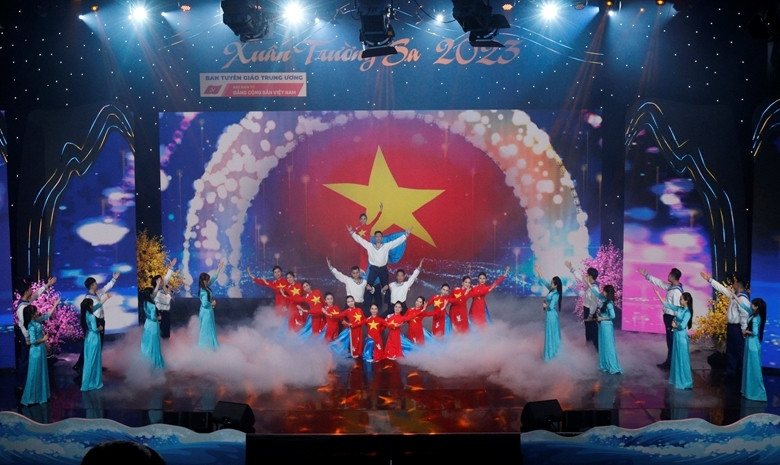 On January 8, the Party Central Committee Commission of Popularization and Education, the Communist Party of Vietnam (CPV) Online Newspaper coordinated with the Navy Command and relevant agencies to organize the programme.
The event was broadcast live on channel VTV 1 - Vietnam Television and brocast online on Internet Television of CPV Online Newspaper.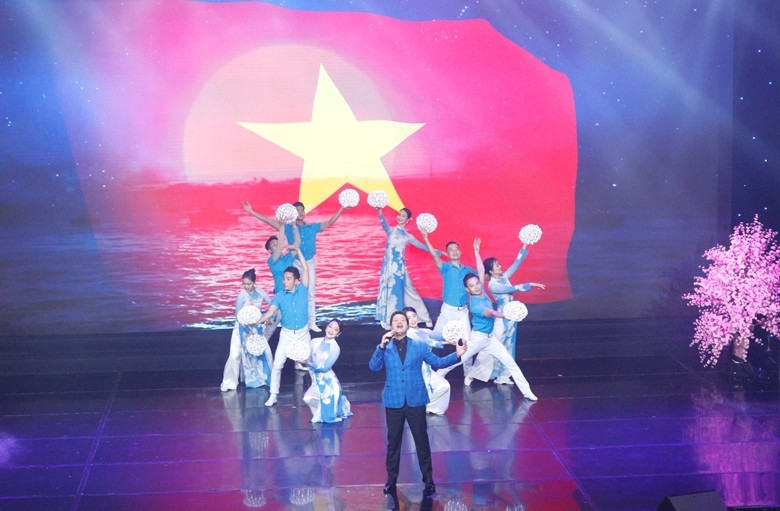 It aimed to honour Vietnamese naval officers and soldiers for their great contributions to protecting the country's sovereignty over its seas and islands and continental shelf.The programme was divided into three chapters, themed "The country viewed from sea", "Beloved Truong Sa" and "Vietnam aspires to reach far".
Through the programme, agencies, enterprises and individuals could send their support to the relatives of officials and soldiers in remote seas and islands, encouraging them to successfully fulfil their missions in safeguarding the country's sovereignty over its seas and islands.
Source: en.dangcongsan.vn