Fri, 22nd Sep 2023 08:34 (GMT +7)
Hue Ao Dai Festival 2023: Tales from the river
Monday, 14/08/2023 | 08:33:21 [GMT +7]
A
A
Hue Ao Dai Festival 2023 was organised on August 12 as part of Hue Festival 2023 which was designed as a four-season festival in order to organise a series of festive activities throughout the year, promoting the unique values of Hue and Vietnamese culture, and showing scenic spots, spiritual tourism and local cultural activities to lure tourists.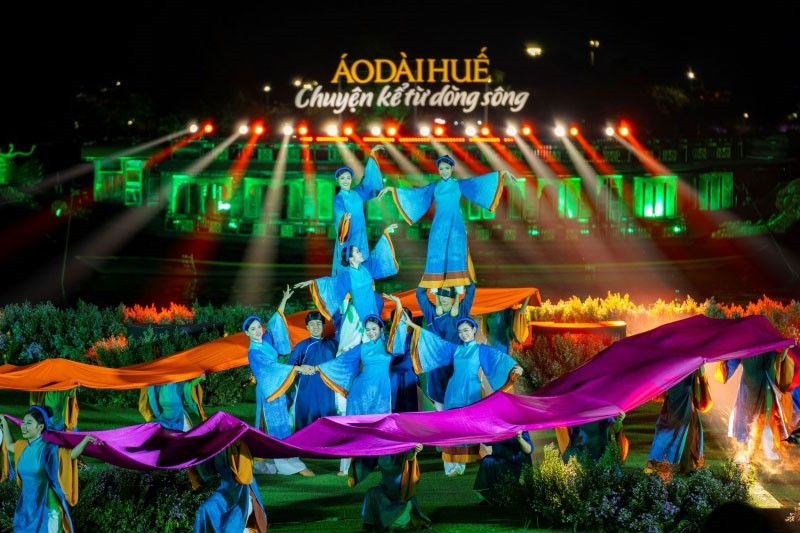 With the theme "Tales from the river", the festival is expected to innovate and turns the event into a unique show of Thua Thien-Hue, meeting the demand of the public.
The festival attracts well-known designers from all over the country with special collections which are associated with Huong river.
It consists of three chapters, featuring a lot of art performances and fashion shows.
Introduced in 2000, Hue Ao dai Festival has left a special impression on domestic and foreign visitors. It aims to honour, preserve and popularise Vietnamese traditional long dress.
Source: Nhan Dan