Wed, 4th Oct 2023 13:56 (GMT +7)
German media highly appreciates investment opportunities in Vietnam
Wednesday, 26/07/2023 | 09:37:15 [GMT +7]
A
A
The German newspaper Focus has published an article on the development of Asia, which highly appreciated the development potential of Vietnam.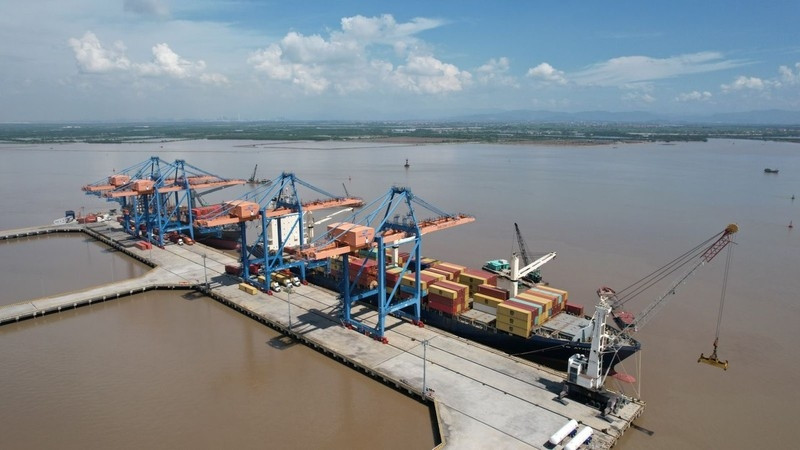 The article quoted Mr. Horst Geicke, investor and Chairman of German House in Ho Chi Minh City, as saying that Vietnam is considered a new investment destination for foreign investors in general and German businesses in particular.
According to the article, in the past, Vietnam mainly focused on developing tourism and exporting a number of key products such as agricultural products, clothes, and shoes. But now, Vietnam is promoting production and business activities in electronics and other fields. The best example is the Republic of Korea's Samsung Group, where half of Samsung's mobile phones are now manufactured in Vietnam.
In Asia, apart from Singapore, only Vietnam has signed a Free Trade Agreement with the European Union (EVFTA). Among the German businesses heading to Vietnam are auto parts suppliers Brose and ZF, equipment manufacturer Kärcher, construction materials supplier Knauff and consumer goods company Henkel. The article also recalled German Chancellor Olaf Scholz's visit to Vietnam in November 2022 and said that German leaders highly valued the relationship with Vietnam and wished to further promote this relationship.
The German Economic and Social Magazine (PT-Magazin) also published an article titled "Investing in Vietnam", which said that, in an effort to diversify supply chains, medium-sized enterprises still consider Vietnam an interesting choice. According to the article, Vietnam is one of the developing countries with a free market access policy, so it is attracting many foreign investors. The continuous increase of FDI in recent years and the construction of related production facilities can attest to it.
The article noted that both domestic and global factors are reasons why Vietnam has become the center of many supply chains. Domestically, Vietnam still has its strengths with relatively low costs, although costs for commercial real estate and wages are also increasing. Furthermore, Vietnam is politically stable, allowing businesses to reliably plan their businesses. The framework conditions for foreign direct investment are largely liberalized. Vietnam also benefits from EVFTA as well as from ASEAN agreements.
Source: en.dangcongsan.vn