Wed, 4th Oct 2023 13:11 (GMT +7)
First Vietnamese gets 9 in all IELTS skills
Thursday, 08/06/2023 | 09:06:02 [GMT +7]
A
A
A 31-year-old man in Hanoi has become the first Vietnamese to ever score 9 for all four skills in an IELTS English proficiency test.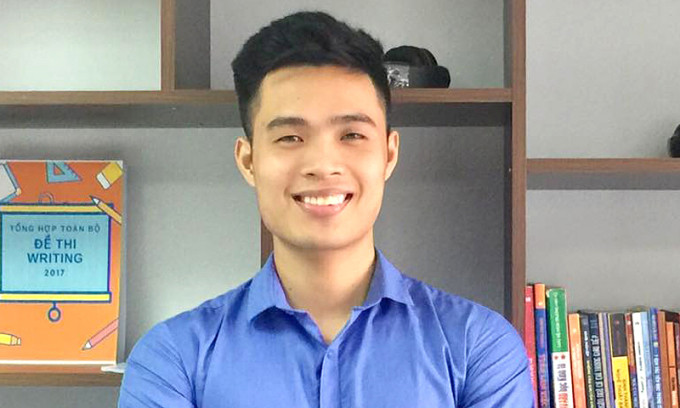 The IDP, one of the two units that organize the test in Vietnam, confirmed the score of Luyen Quang Kien on Tuesday.
Kien took the test last Saturday on computer, which means he took the listening, reading and writing tests online, while the speaking test remained face-to-face with an examiner.
It was the sixth IELTS test he has taken this year.
"I held my wife and we both cried as I've finally achieved the goal I have set for years," he said of the moment he got the result.
Before Kien, several Vietnamese people had got 9 (the top grade) for their IELTS overall score, which means the average of the four scores for listening, reading, speaking and writing.
But Kien is the first ever who gets 9 for each of the four skills.
He took his first IELTS test in 2014 when he got an overall score of 7.5.
Kien is an English teacher and since 2018 has taken five to seven tests each year to test his abilities and teaching method.
Last year, he took eight tests and got 9 as an overall score twice.
For the latest test, Kien said he was most satisfied with his speaking performance.
"I spoke fluently that day and choose good words. Looking at the examiner's reaction, I felt secure," Kien said.
He said that he is planning on writing a book on how to get a band 9 score in the exam.
Source: VnExpress