Thu, 5th Oct 2023 02:54 (GMT +7)
Film screening commemorates War Invalids and Martyrs Day
Wednesday, 19/07/2023 | 09:39:32 [GMT +7]
A
A
The Vietnam Film Institute will screen feature films on the topics of war, revolution and the post-war era for free at the Ngoc Khanh Cinema on Kim Ma Street, Ba Dinh District, Hanoi, from July 25-27.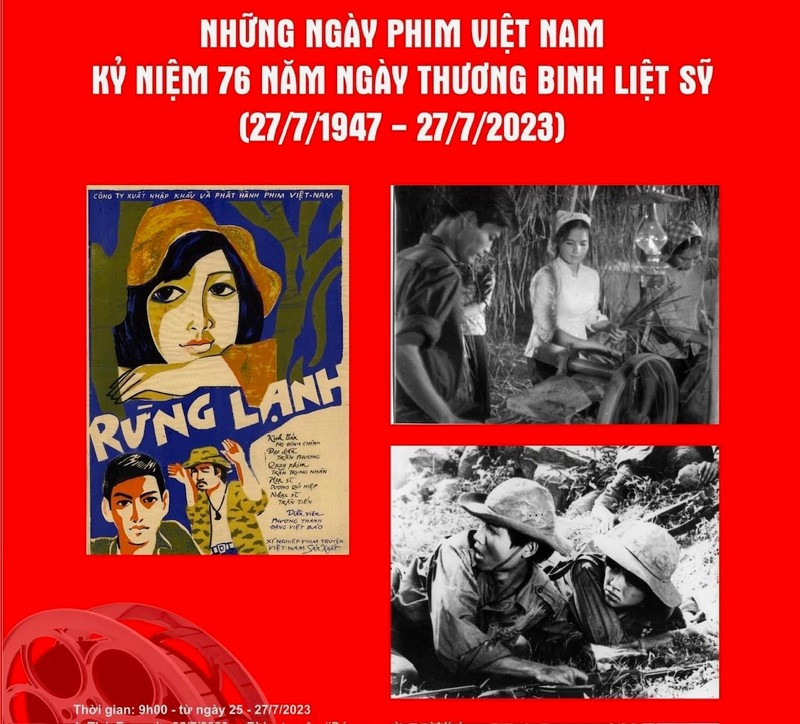 The screening of the films aims is to commemorate the 76h anniversary of War Invalids and Martyrs Day (July 27, 1947-2023).
The screened films on this occasion are all unique and valuable works of Vietnamese revolutionary cinema. Specifically, the film "Dua con va nguoi linh" (Children and soldier) by director Chau Hue, revolves around the story of a patriotic family. The father went to the battlefield when his son was a baby and then when the son grew up, he also volunteered to the front with a desire to make contributions to the national liberation cause and also to meet his father.
The film "Nguoi ve dong coi" (The man returns to sedge field) by director Bach Diep is about Le Van, a wounded soldier returning from the battlefield but continuing to devote himself to the development of his homeland.
The movie "Rung lanh" (Cold Forest) by director Tran Phuong talks about people who researched the toxic chemicals that the US sprayed in the South with many stories about protecting the research and the harmful effects of the chemical for humans.
Source: Nhan Dan