Fri, 8th Dec 2023 09:56 (GMT +7)
Escape to greenleaf retreat: A tranquil coffee spot in Hanoi
Wednesday, 24/05/2023 | 08:54:19 [GMT +7]
A
A
Nestled in Hanoi's Tay Ho district, Philo Garden coffee shop transports visitors to a tropical garden sanctuary, enveloping them in lush greenery.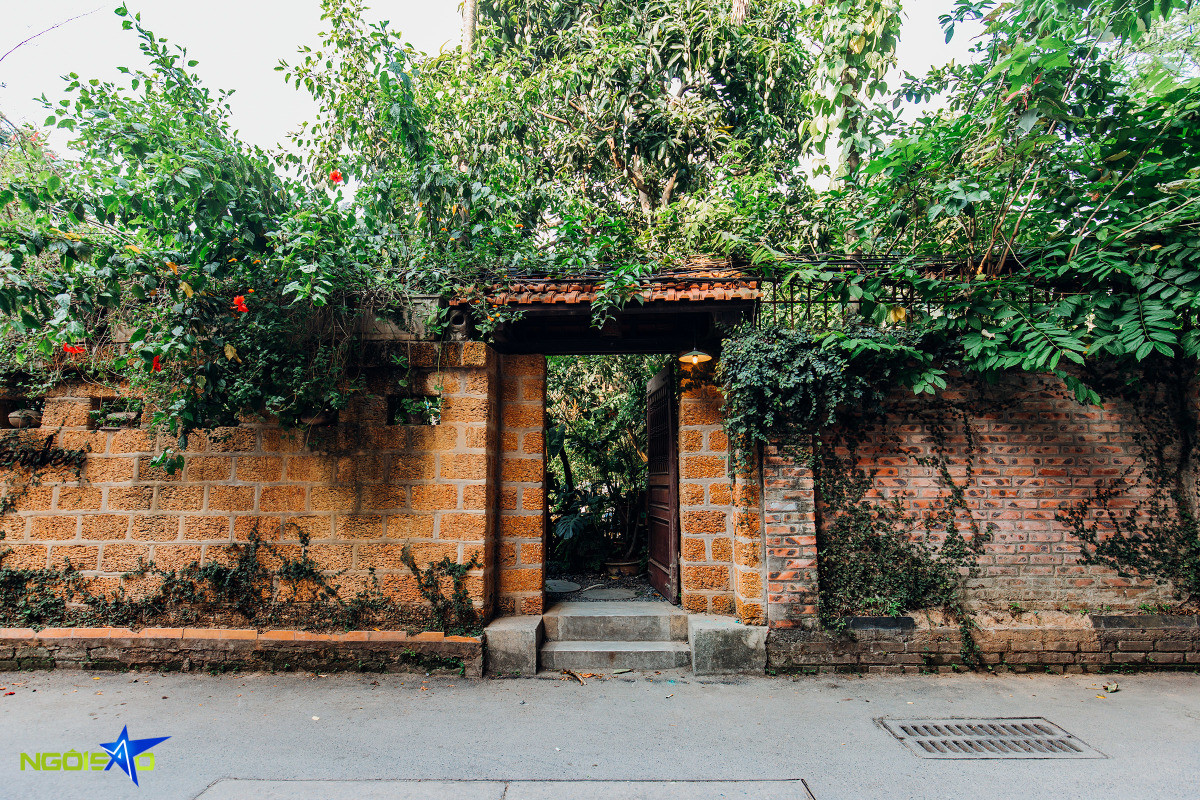 Located at No. 11, Alley 5, Tu Hoa Streeet within Hanoi's Tay Ho District, the coffee shop serves as an oasis for nature lovers looking for a peaceful setting.
From the moment visitors arrive, they are greeted by an entrance adorned with many trees, making it a beloved spot for photography enthusiasts.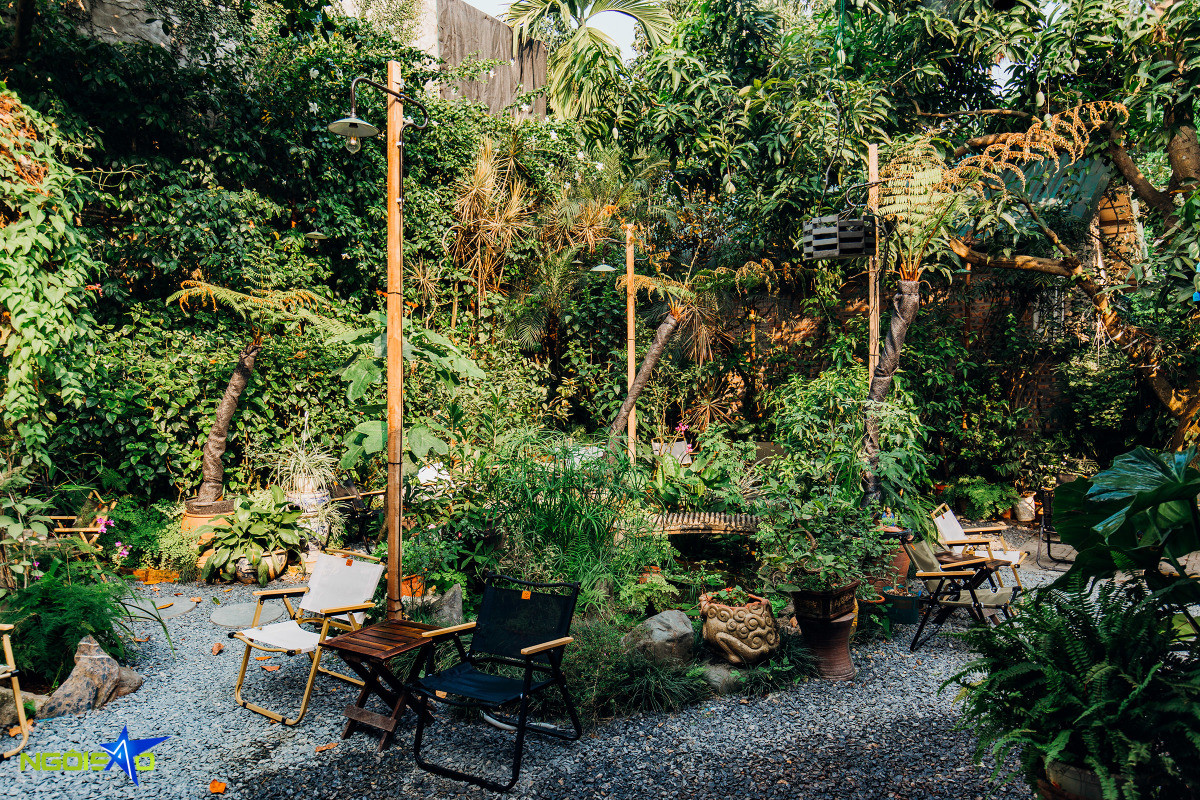 The entire cafe is decorated with trees that encompass the space, embellishing the aisles, surrounding each seat, and even hanging from the windows in small pots.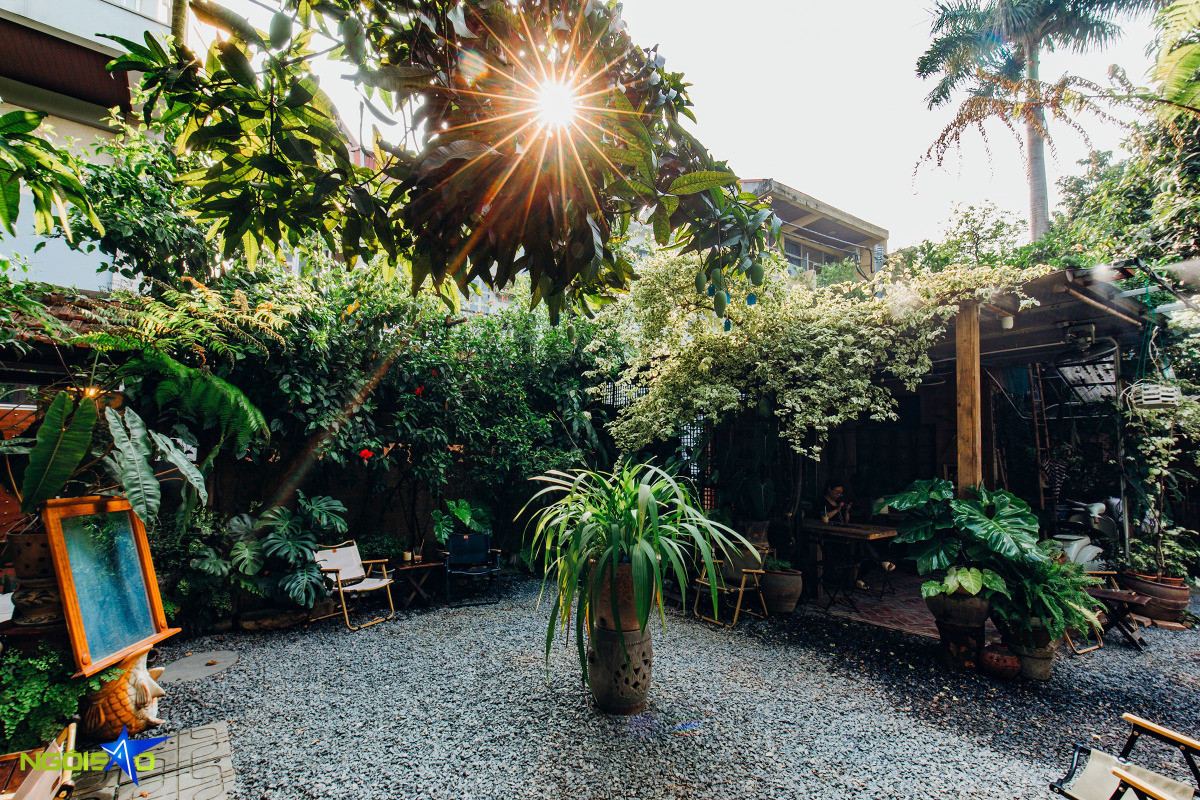 The courtyard is modest in size and features a pathway paved with white pebbles.
Philo Garden has opted for a camping-style selection of tables and chairs, and also provides fans for those who choose to sit outside.
On hot days, due to the absence of air conditioning and uneven distribution of fans and misting systems, it can feel quite humid sitting outside. To ensure a more enjoyable experience, it is recommended to visit during cooler weather or in the evening.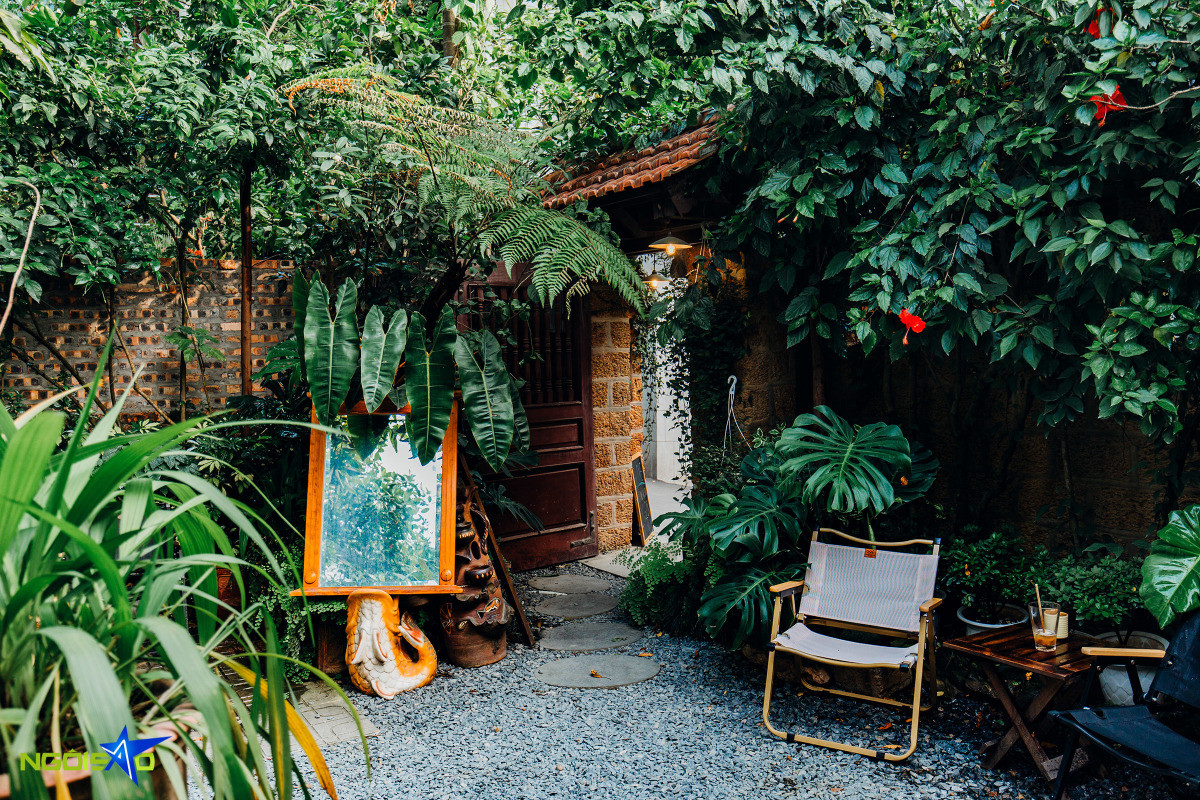 The cafe is bathed in an abundance of natural light, along with lots of green trees, creating a soothing ambiance.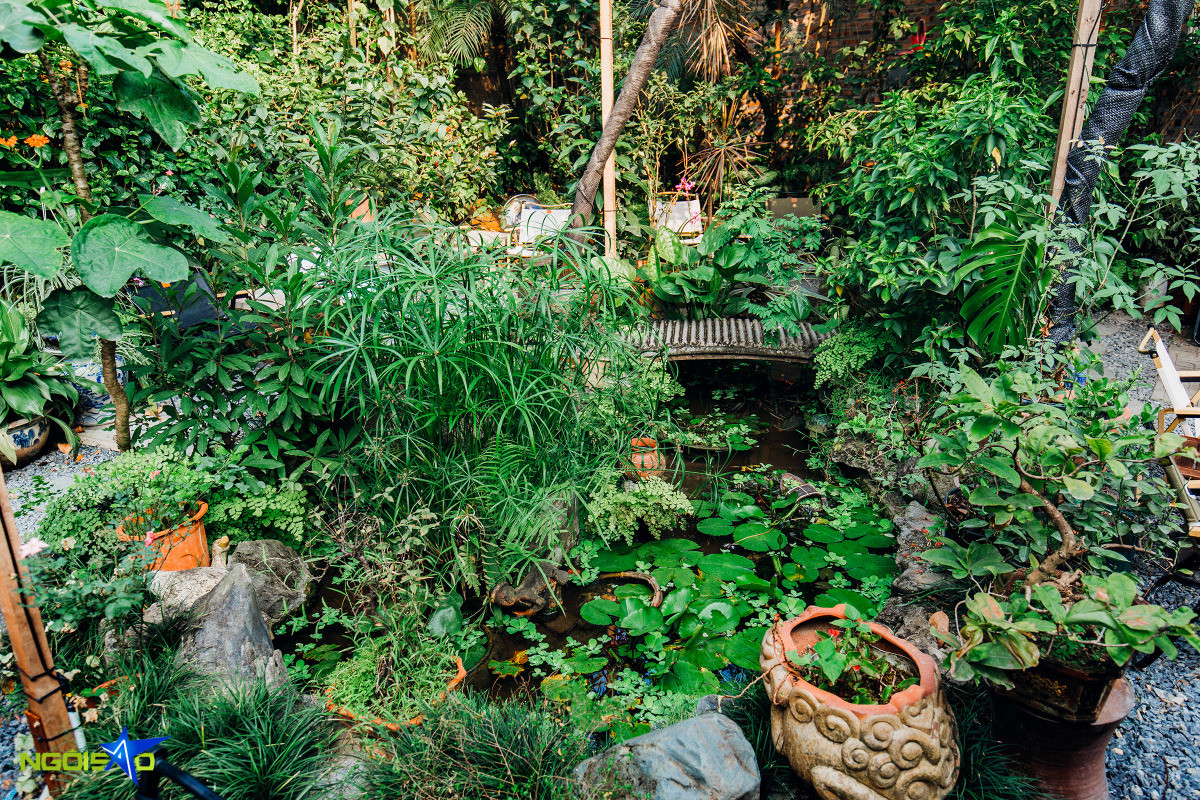 A small pond serves as the centerpiece of the cafe, offering guests a sense of relaxation.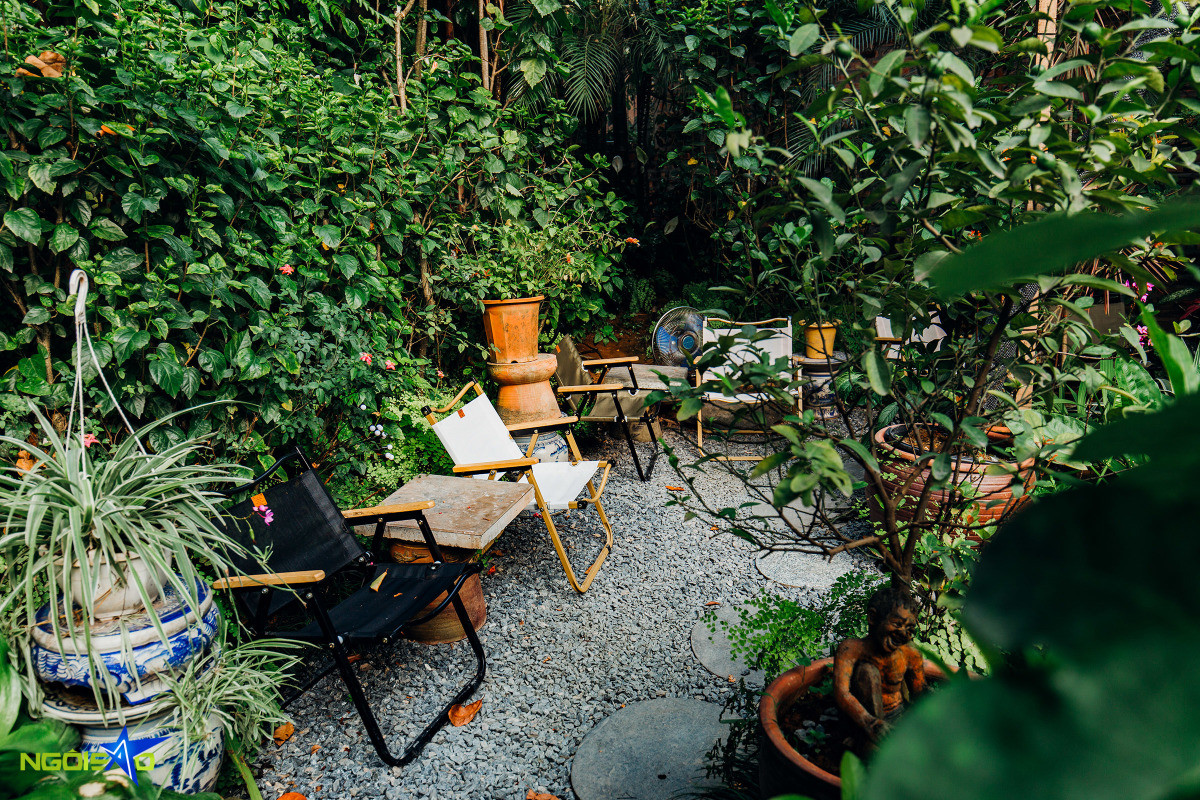 Visitors particularly appreciate the serene and melodious music, making it an ideal destination for intimate outings away from the bustling city.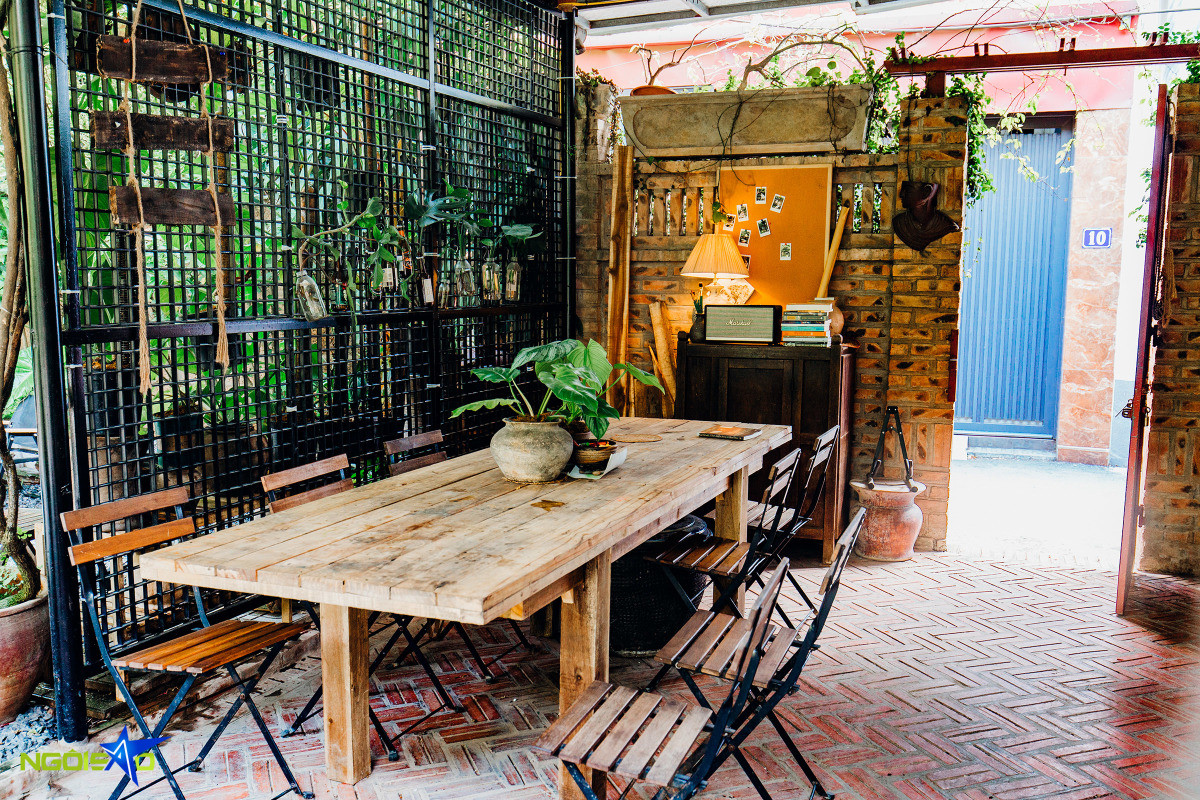 Inside, the seating arrangement features two rows of spacious tables, catering to large groups and those seeking a place to read, work, or study.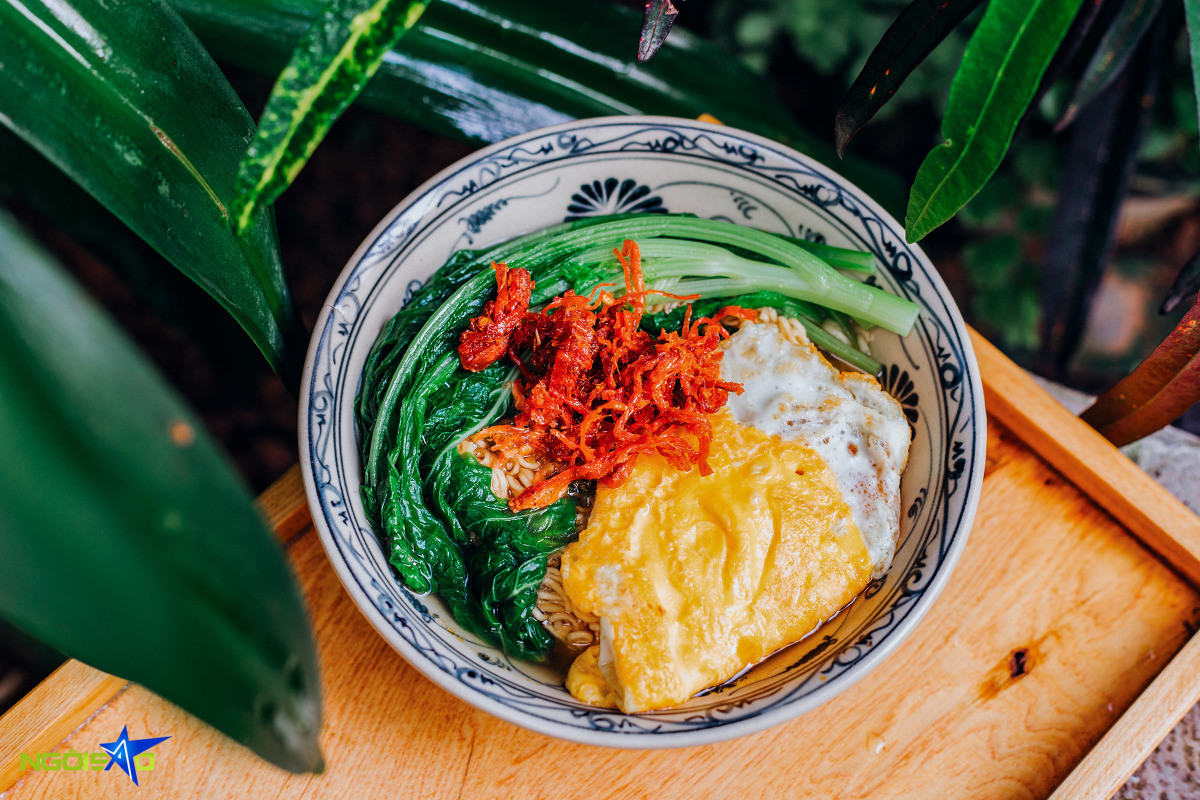 The cafe's menu is thoughtfully curated, focusing on tea-based beverages such as oolong tea with cream foam, kumquat, mulberry, and salted dry apricot tea. Additionally, guests can enjoy offerings like salted coffee, Vietnamese-style white coffee, and fresh milk, as well as light meals such as noodles, wormwood fried eggs, and beef jerky.
Prices range VND35,000-60,000 ($1.50-2.50) per dish, and customers are required to park outside for a fee of VND5,000 per visit.
Source: VnExpress