Thu, 5th Oct 2023 02:36 (GMT +7)
Cần Thơ to host Cái Răng Floating Market Festival
Thursday, 29/06/2023 | 08:47:59 [GMT +7]
A
A
The Cửu Long (Mekong) Delta City of Cần Thơ will host the Cái Răng Floating Market Festival next month.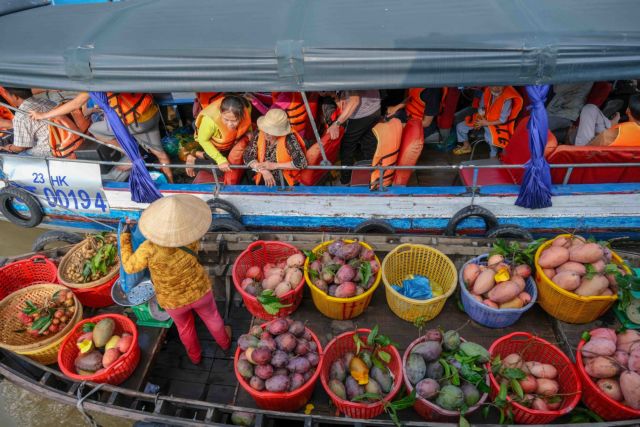 The festival aims to introduce and promote the floating market, a unique and attractive destination for domestic and international visitors, as well as offer opportunities for local businesses and people to present their tourism products.
This year, the event will include 15 activities, including an opening ceremony with music and dance performances from actors and performers in the city and neighbouring provinces.
The highlighted activities will be a showcase of dozens of trading boats to sell food and agricultural products at the market, as well as a parade of all the boats along the Cái Răng River.
Around 60 stalls will be set up along the river to introduce local specialties, Southern traditional cakes, fruits, and tourism products.
The festival will include a presentation of áo bà ba, a simpler version of the áo dài (Vietnamese traditional dress) with the flaps ending at the hipline and a front button used for access.
It will also feature performances of folk songs and tài tử music, and a boat race.
A seminar on digital transformation in the tourism sector will be held, attracting leaders, experts and tourism agencies from HCM City and 13 provinces and cities in the Mekong Delta.
The festival will take place from July 7-9 in Lê Bình Ward of Cái Răng District. It is expected to attract 90,000 visitors.
Floating market preservation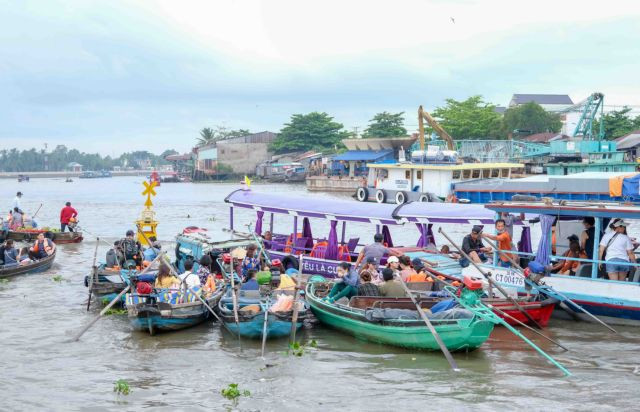 The Cần Thơ City's People's Committee said it established a state management board of the Cái Răng Floating Market led by Nguyễn Thực Hiện, deputy chairman of the People's Committee.
The board is in charge of planning and implementing projects on the preservation and promotion of the market to boost tourism development.
It also has the responsibility to supervise the operation of the market, investigate violations and report them to relevant agencies.
Lê Thanh Phong, steering deputy head of the Mekong Delta Tourism Association, said the Cái Răng Floating Market reflects the cultural and tourism characteristics of Cần Thơ City and the Mekong Delta region.
He added the market was also an important cultural and historical site relating to the tourism development of the city and the region, so it was necessary to protect it.
The Cái Răng Floating Market first appeared more than 100 years ago, becoming a destination for consumer agricultural products in the region.
It sells fruits and vegetables from the city and offers special agricultural products from neighbouring provinces.
The market is open every day from 4am to 9am, and attracts nearly 300 boats and junks.
In 2016, the Cái Răng Floating Market was recognised as a national intangible cultural heritage.
Source: Vietnam News