Fri, 8th Dec 2023 10:46 (GMT +7)
Bank credit growth expected to slow down in 2023
Wednesday, 22/03/2023 | 11:16:38 [GMT +7]
A
A
Bank credit is forecast to grow at only 12% this year since economic activity is slow and the property sector, usually the biggest borrower, is in a slump.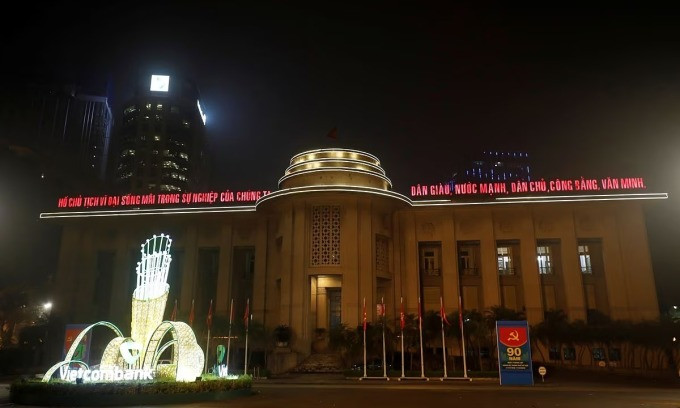 It had grown at 14.5% last year.
Ninh, who runs a cargo transport firm, said the scale of his operation has fallen by 40-50% in the last two years. He has not borrowed from a bank also because lending interest rates are high, he said.
"We can't be profitable at an interest rate of 10-12%. We have to sell off assets to reduce debts."
His customers have also had to change their production plans and import smaller volumes of goods and get loans for shorter terms, he said. "Everything is slowing down."
For individuals, high interest rates are also a big barrier.
Thanh Tung, a credit officer at a leading private bank in Hanoi, said many people who had want to borrow become reluctant after knowing that interest rates are currently 13-14% and even higher in some cases.
The CEO of a private bank said: "Since the beginning of 2023 few people have taken home loans."
The rates make people hesitant about borrowing to fund real estate purchases unless they urgently need a home to live in, he added.
Interest rates at foreign banks, usually the lowest in the market, have surged in the last two years to double-digit rates.
A leader of a private bank told VnExpress that credit demand is forecast to be low this year due to declining orders for businesses and the dormant property market.
Real estate-related credit outstanding at the end of last year was VND2,580 trillion (US$109.3 billion), up 24% from a year earlier.
Nguyen Quoc Hung, general secretary of the Vietnam Banks Association, said: "This period is difficult for banks to disburse loans to real estate businesses because many have problems with the legal status of their projects, and they themselves are indebted to their customers and bond holders."
A study of business trends in the first quarter of this year by the State Bank of Vietnam found the banking system's outstanding credit likely to grow by 4% during the period, a year-on-year fall of nearly 2 percentage points.
VNDirect Securities Corporation forecast credit growth to slow down to around 12% this year, due to the weak real estate market, decelerating export growth and high interest rates.
But the interest rate issue, a major bottleneck affecting credit growth, could be somewhat resolved by the end of this year, according to bankers.
The CEO of a private bank said: "I expect deposit interest rates to plateau and then begin to decrease from now through the end of the second quarter. Our bank is also considering a plan to reduce the deposit interest rates."
According to a senior analyst at a securities company in Hanoi, amid increasing risks to the financial system after the collapse of some U.S. banks, if the U.S. central bank slows down interest rate hikes and lowers the forecast for peak rates, interest rates will go down in many markets, including Vietnam.
Banks' competition to attract new customers could also quickly cool down interest rates, according to some bankers.
"Some banks may reduce lending rates in the second quarter of this year, and this trend will become more obvious in the second half of the year," the general director of a bank said.
Source: VnExpress