Thu, 5th Oct 2023 03:39 (GMT +7)
ASEAN needs to focus on boosting quality of life to build a resilient and inclusive community
Tuesday, 06/06/2023 | 10:58:47 [GMT +7]
A
A
Members of the Association of Southeast Asian Nations (ASEAN) must shift from meeting basic development targets to ramping up efforts to improve quality of life across the region to build a resilient ASEAN and yield a faster recovery from the COVID-19 pandemic, says a new report from the Asian Development Bank (ADB).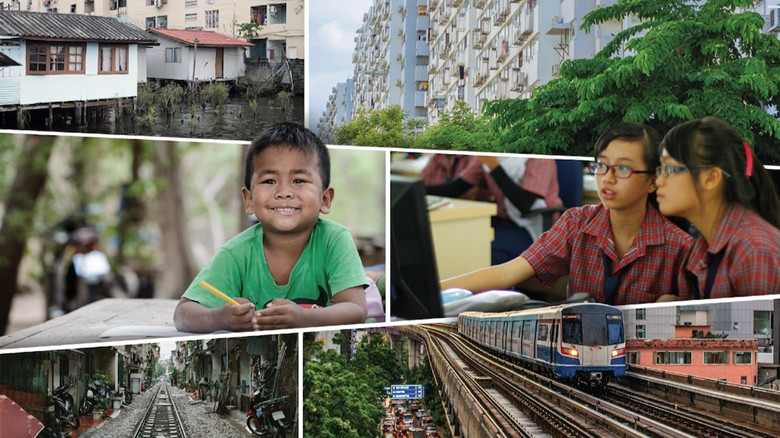 The region's path to progress must increasingly focus on achieving success in areas like reading, math and science, better nutrition, and access to quality healthcare, says the report Narrowing the Development Gap: Follow-up Monitor on the ASEAN Framework for Equitable Economic Development.

"As the region emerges from the pandemic, fortifying health systems, raising the quality of education, and improving nutrition will equip our young workers physically, mentally, and emotionally and improve their productivity," said ADB Director General for Southeast Asia Winfried F. Wicklein. "While the regional bloc has demonstrated resilience since the outbreak of the pandemic, emerging challenges hold back its full recovery. The attainment of upward income convergence, a rapid reduction in extreme poverty rates, and improvement in financial inclusion and internet penetration rates will help the region overcome reversals in development gains caused by the pandemic."

The report urges ASEAN member countries to invest in digital skills, infrastructure, and finance to reduce the cost of business and build a more competitive region. In the wake of rising food prices, the report calls for improved efforts to tackle food insecurity. Instead of providing subsidies to consumers, it suggests that governments offer incentives to farmers to plant fortified grains and target their distribution to areas with high prevalence of malnutrition or hunger.

ASEAN member countries also need to enhance health systems, including data systems for tracking diseases, to improve resilience against future pandemics, says the report. Strengthening monitoring and disease surveillance, particularly in highly populated areas and in remote rural areas, is crucial for ASEAN's health security. Investments in surveillance can be effective in reducing deaths and diseases and yield faster economic recovery from the effects of the pandemic.

Following the 1996–1997 Asian Financial Crisis and the Global Financial Crisis of 2007–2008, ASEAN member countries made considerable progress in improving economic and human development outcomes. But lockdowns implemented to curb the spread of COVID-19 led to a 3.2% contraction in gross domestic product in 2020. While growth improved to 3.5% in 2021 and rose further to 5.6% in 2022, actual output in 2022 remained about 7.3% below pre-pandemic levels. To reach zero poverty by 2030, the report says that development gaps, which emerged due to COVID-19 lockdowns, must be bridged.

The report was conducted in response to a request from the Initiative for ASEAN Integration Task Force to expand its assessment of development gaps across income levels. Regular monitoring of progress in narrowing development gaps is critical in ensuring that ASEAN's programs remain relevant and effective.
Source: en.dangcongsan.vn