Thu, 5th Oct 2023 02:09 (GMT +7)
ASEAN increases investment cooperation
Thursday, 07/09/2023 | 08:30:28 [GMT +7]
A
A
With ASEAN set to see a brighter investment outlook post-COVID-19, further facilitation of a more competitive investment environment spurred on by regional free trade agreements is helping Vietnam to woo more funding from the bloc and its partner countries.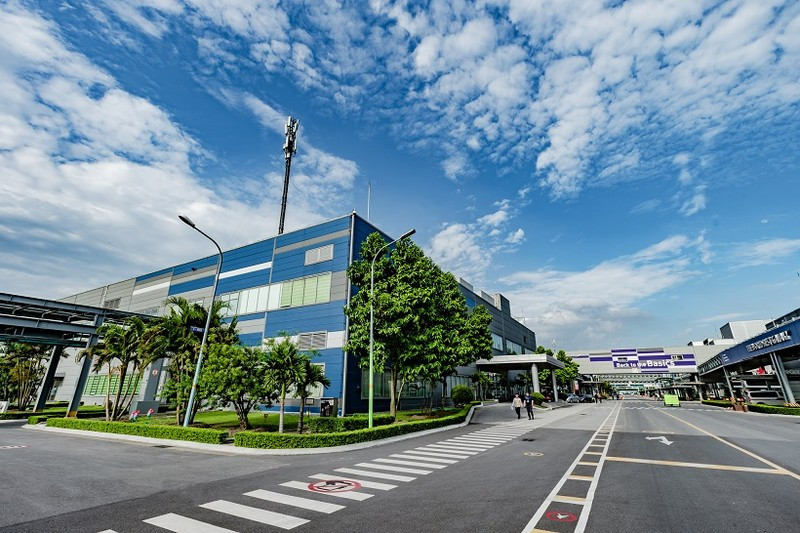 At the 43th ASEAN Summit and Related Summits currently taking place in Indonesia, ASEAN member states announced that they recognise the need for the ASEAN economy to go beyond business as usual to boost productivity to compete and thrive in a rapidly evolving global environment.
"We will elevate our economic community, among others, by enhancing ASEAN's
attractiveness as a sustainable investment destination, promoting scientific and technological research, stimulating innovation and digital technology adoption, effectively responding to the rapidly changing labour markets as we march towards our green economy agenda, and proactively revitalising skills development in the region to meet the needs of the future industry
and create job opportunities for ASEAN citizens in an inclusive manner," said ASEAN leaders' declaration on ASEAN as an epicentrum of growth released on September 5.
ASEAN leaders have tasked economic ministers to future proof the ASEAN Economic Community including through enhancing investment policies and facilitations, strengthening a balanced investment protection, as well as ensuring transparency and certainty of investment laws and regulations, and promoting convergence in competition policy while still considering each ASEAN member state's sensitivities and levels of development to attract quality and sustainable investments.
Late last year, regional member states also agreed that they should adopt a holistic approach to building a competitive investment facilitation climate, which will allow them to lure in more foreign direct investment (FDI) within the bloc and from its five partners including China, Japan, the Republic of Korea, Australia, and New Zealand.
Investment facilitation should incorporate business facilitation and other measures not limited to foreign investment procedures alone. Synergies should be sought between investment facilitation efforts and the activities and tools of authorities other than investment promotion agencies.
Investment facilitation should cover business registration and approvals, licenses and other administrative requirements and processes, and tax-related and social security procedures, for example. Investors will consider the efficiency and effectiveness of a country's entire administrative process from obtaining investment permits, to incentives to the steps in registering and operating a business in the country.
In addition, ASEAN leaders have also tasked economic ministers to take steps to expand and deepen regional industrial cooperation and value chain development, particularly in high-technology and high value-added sectors, including through the implementation of the Framework for the ASEAN Industrial Project-based Initiative, monitoring the developments and coordinating to safeguard ASEAN's interests on supply chain-related frameworks formulation or negotiations across multiple fronts; through the full implementation of the Regional Comprehensive Economic Partnership (RCEP); through ensuring that the upgrading negotiations of the ASEAN Trade in Goods Agreement and various ASEAN Plus One FTAs
result in agreements that are relevant, modern, forward-looking, and more responsive to regional and global developments, including in anticipation of future supply chain disruptions; and through the optimisation of digital transformation for trade activities and facilitation via full implementation and utilisation of the ASEAN Single Windows.
Leveraging the RCEP
According to the ASEAN Secretariat, investment facilitation will be leveraged by advantages from the RCEP that ASEAN and these five nations inked in November and took effect on January 1, 2022.
Under the RCEP's commitments, member states pledged to erase 87.8 - 98.3% of tariff lines for Vietnam, and ASEAN countries pledged to do that with 85.9 – 100% of tariff lines. The longest roadmap for tariff elimination is 15-20 years as from the RCEP entered into force.
Vietnam's Prime Minister Pham Minh Chinh stated that ASEAN enterprises need to take all advantage of opportunities offered by the RCEP which is the world's biggest multilateral free trade agreement covering 30% of global GDP and 30% of world population.
"The RCEP will help enterprises to expand markets, and develop production chains and value chains, with harmonised regulations on origins, tariff and customs procedures, quarantine, and technical standards," PM Chinh said. "In addition to the RCEP, the member states need to effectively carry out the ASEAN Master Plan on Industry 4.0 and the ASEAN Agreement on Electronic Commerce which can strongly help boost digital transformation, attract FDI, and facilitate regional connectivity and economic recovery."
Martin Hayes, chairman of the ASEAN-EU Business Council, also commented that the RCEP will surely help the region grow further and faster. "On top of that, a burgeoning middle-class, significant rates of urbanisation, and being geographically advantageous to reap the benefits of any relocation of supply chains, means that ASEAN should be well placed to continue its growth trajectory, even as the world faces significant economic and geopolitical issues," Hayes said.
The ASEAN Secretariat also stated, "The governments in the region know they can only realise the opportunities offered by the RCEP through improving infrastructure both within and between member states. RCEP created duty-free access to the majority of goods which could enhance investment in every ASEAN country, but this will only work with necessary ports, roads, railways and airports capacity available to transport people and products."
The secretariat believes that ASEAN will continue to receive a high level of FDI flows following the significant rebound. In spite of the worsening outlook for global FDI, several factors will support continued growth in ASEAN, including vibrant industrial development, regional integration momentum, growing numbers of middle-income consumers and a consistent policy push.
The interaction of internal (for example regional integration, market attraction) and external factors (for instance adjustment or strengthening supply chain capacity and regional corporate expansion strategies) favourable to the region will help sustain a high level of inflows, said the ASEAN Secretariat.
Benefiting Vietnam
Notably, the ASEAN Secretariat has highly appreciated the investment facilitation in Vietnam which it said boasts great potential to attract more FDI both inside and outside ASEAN.
"The investment environment in Vietnam has improved over the years, as corroborated by survey findings from foreign chambers of commerce based in the country," the secretariat said. "The government has introduced measures to simplify requirements, reduce steps and streamline processes to facilitate investment."
Concretely, Vietnam's government has continued to reform and take steps to further improve the country's investment environment, including implementing resolutions and regulatory directives on strengthening information provision, simplifying processes and reducing administrative requirements.
For example, the existing Law on Investment covers Vietnam's efforts to attract FDI, including in certain activities such as university education, pollution mitigation and medical research. It also addresses granting of investment incentives to promoted activities. Moreover, the Law on Public-Private Partnership Investment prioritises key industries such as transportation, electricity grid and power plants, irrigation, water supply and treatment, health care and IT infrastructure for PPPs.
Meanwhile, Decree 31/2021/ND-CP dated March 2021 provides guidance on the implementation of the Law on Investment. It highlights efforts in creating an open mechanism, overcoming bottlenecks in investment and business activities; strengthening local decentralisation; ensuring transparency; and providing additional investment incentives and special investment support.
For example, Thailand's Siam Cement (Thailand) has expanded operations in Indonesia, Singapore and Vietnam and increased its investment in retail and logistics businesses in Cambodia, Indonesia, Myanmar, the Philippines and Vietnam. It is building a 5.1 billion USD petrochemical complex in Vietnam, which will be completed in 2023. In 2021–2022, Thailand's PTT Global Chemical has expanded operations and partnerships in manufacturing and retail activities in Cambodia, Indonesia, Laos, Myanmar and Vietnam.
According to Vietnam's Ministry of Planning and Investment (MPI), cumulatively as of August 20, 2023, ASEAN nations have poured a great deal of investment into Vietnam, including Singapore with total registered capital of about 72.7 billion USD, followed by Thailand (13.6 billion USD), Malaysia (13 billion USD), Brunei (949.8 million USD), Indonesia (646.5 million USD), the Philippines (607.6 million USD), Laos (71.1 million USD), and Cambodia (70 million USD).
Investment from ASEAN partner countries also remain huge, with registered investment from Australia, China, Japan, the Republic of Korea, and New Zealand reaching 2 billion USD, 25.54 billion USD, 71.24 billion USD, 83 billion USD, and 208.3 million USD, respectively.
In an example, in late last year, Samsung inaugurated its 230 million USD research and development centre in Hanoi. It is estimated that this group has invested about 20 billion in Vietnam so far and it is now also planning to pour an additional 3.3 billion USD in the country.
Source: Nhan Dan