Tue, 6th Jun 2023 07:29 (GMT +7)
Activities in celebration of 77th National Day at Vietnam National Village for Ethnic Culture and Tourism
Friday, 26/08/2022 | 15:22:30 [GMT +7]
A
A
Diverse activities in celebration of the 77th National Day at Vietnam National Village for Ethnic Culture and Tourism will take place at the Vietnam National Village for Ethnic Culture and Tourism from September 1-30.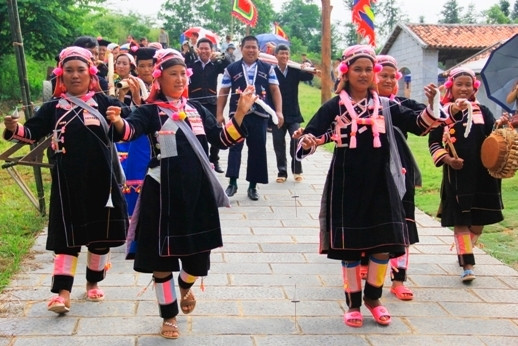 The village will organize program "Colors of the Central Highlands" with activities such as re-enactment of the buffalo-eating ceremony of the Cor ethnic group and performance of fighting art of gongs of the Cor ethnic group, Quang Ngai province.
Weekend activities on this occasion will be special circus acts such as animal circus, magic tricks, circus clowns, juggling, juggling, flexing, etc. smile and comfortable moments for visitors, especially teenagers and children who come to visit at the "Common House" on the occasion of National Day.
The program "Mid-Autumn Festival for you" with activities introducing the performance and interaction of traditional crafts "I practice being an artisan" such as making star lanterns, making drums, making masks, making to he; organize "Mid-Autumn Festival for you" activities through traditional games: O eat mandarin, play great games, jump sack, blindfolded and beat drums... The mid-Autumn festival will fall on September 10.
These activities will see the participation of over 200 artists and people from 17 ethnic minority groups such as Pa Then, Cor, Nung, Tay, Mong, Dao, Muong, Thai, Kho Mu, Ta Oi, Bahnar, Xo Dang, Co Tu, Gia Rai, E De and Khmer.
The September activities will be divided into two major parts featuring the cultures of the northeastern region, with the highlight being a mountainous market of Tuyen Quang province, and the Central Highlands region.
Source: en.dangcongsan.vn