Tue, 6th Jun 2023 06:46 (GMT +7)
Vietnamese esports teams to compete at world championships
Thursday, 29/09/2022 | 08:51:59 [GMT +7]
A
A
The competition will kick off on September 29 in Mexico City's Arena Esports Stadium and culminate on November 5 in San Francisco.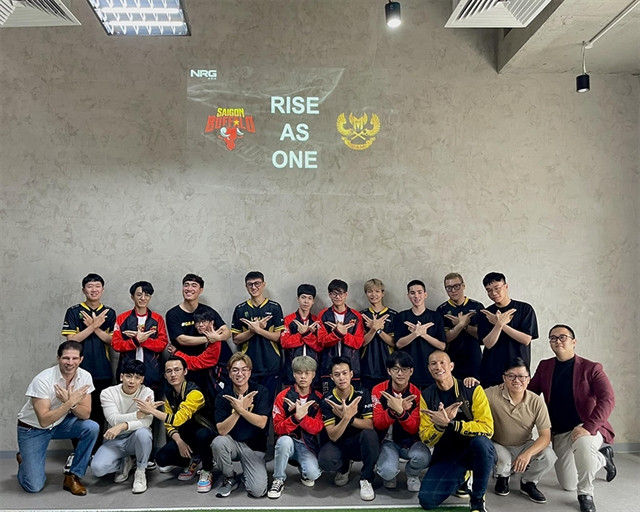 Gam Esports and Saigon Buffalo will vie for a purse of more than US$2.2 million at the 2022 League of Legends World Championship.
The competition will kick off on September 29 in Mexico City's Arena Esports Stadium and culminate on November 5 in San Francisco.
The tournament of the 24 best teams in the world will collide across multiple cities in North America in their ultimate quest for the coveted Summoner's Cup.
Vietnamese representatives Gam Esports (GAM) and Saigon Buffalo (SGB), who are the 2022 Việt Nam Championship Series (VCS) Summer Season's champion and first runner-up, are back to the tournament after two years of absence due to the pandemic.
GAM is the most traditional VCS team, which is in the second half of the fourth season of Việt Nam's entirely professional League of Legends league as an independent region.
The team, led by captain Đỗ Duy Khanh aka Levi, has won the national championship seven times and the 31st SEA Games in May. They also competed in a range of international tournaments.
SGB are home to young talented players. However, despite their youth and lack of experience, the team proved to be tough rivals of any team in the domestic league and are expected to cause a few upsets at the world championships.
The 12 teams will be drawn into two pools starting from the Play-in Stage. SGB are in Pool B against MAD Lions (Europe), DRX (South Korea), DenizBank Wildcats (Turkey), Royal Never Give Up (China) and Isurus (Latin America).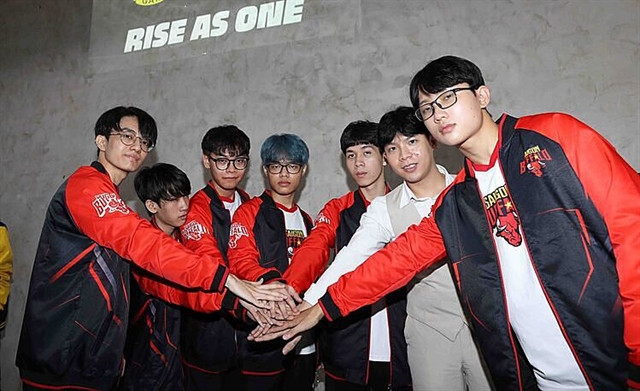 Each team will play one game against every other team in their group. The top team in each group will automatically advance to the Group Stage. The second, third and fourth-placed teams will vie for two Group Stage slots through playoff matches.
"With our young players, SGB have tried our best from preparing our fitness and mentality to practising tactics to surprise the world," said SGB coach Nguyễn "Ren" Văn Trọng.
"We will show people Việt Nam is good at esports."
These Play-in Stage's best four will join the 12 teams, including GAM, who directly qualified for the Group Stage, which will be held on October 7-10 and October 13-16 at Hulu Theater at Madison Square Garden in New York City.
These 16 teams will be split into four groups of four, with each competitor playing against every team in their group twice. The top two teams from each of the four groups will advance to the Knockout Stage.
Vietnamese GAM are in Group C with ⁠⁠Rogue (Europe), ⁠⁠Top Esports (China) and a to-be-decided team from the Play-in Stage.
Rogue are defending European champions while Top Esports are first runner-up of China, considered the most powerful independent region in the world. Top Esports, home to world champion Tian (jungler) and Jackey Love (bot laner), are title favourites this year.
"I was a new and inexperienced member of GAM when the team competed in the worlds in 2017. This time, as the captain, I take more responsibility to lead my team," said Levi.
"With what I have learned after years, I believe that we will play better. Of course, we can't promise that we will advance to the knockout round but will not disappoint our supporters."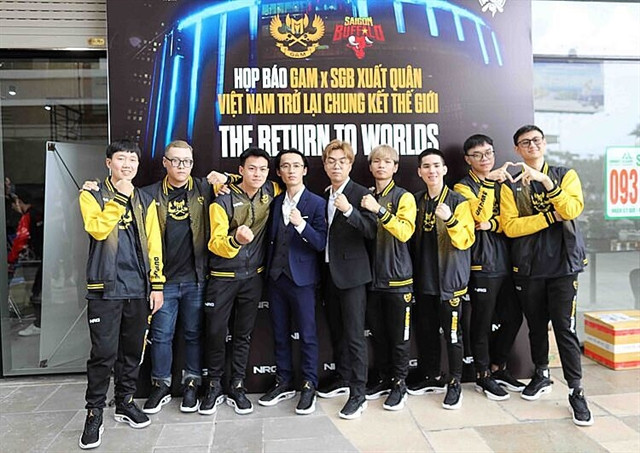 "Not only GAM but also Vietnamese players own good skills compared to the international athletes. Their only disadvantage is the lack of competition to sharpen their ability. But I am confident that GAM and SGB are not worse than any team in the world, and we will play fair against them," said GAM coach Phan "JackieWind" Huy Phong.
Edward Gaming of China defeated South Korean Dam won Gaming to win last year's championship title in Reykjavik, Iceland.
The final recorded the highest 74 million views at the same time.
The championship is the most-watched esports tournament ever recorded, with 1.1 billion hours.
Source: Vietnam News