Tue, 6th Jun 2023 06:03 (GMT +7)
Vietnamese artists to promote water puppetry in RoK
Wednesday, 10/08/2022 | 09:18:28 [GMT +7]
A
A
Puppeteer Phan Thanh Liem will join other artists from the Research Institute of Minorities Culture, to tour the Republic of Korea (RoK) and introduce the art of Vietnamese water puppetry to people throughout the host country.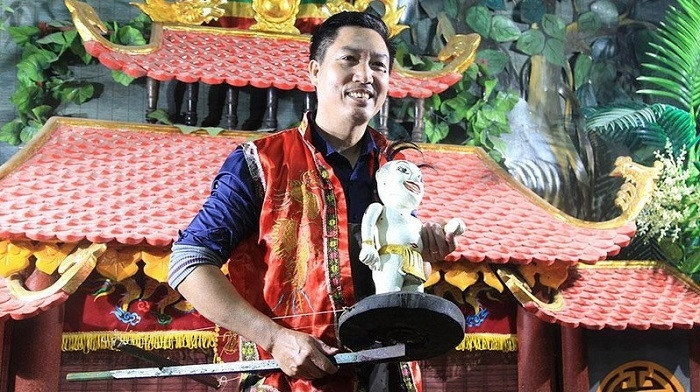 The tour, which runs from August 10 to September 9, was made at the invitation of the RoK's Joyful Theatre. It is among activities marking the 30th anniversary of the Vietnam – RoK diplomatic relations and the theatre's 30th founding anniversary.
During the tour, the Vietnamese artists will deliver 20 water puppetry shows in four cities including Seoul, Gyeongju, Yungduk, and Chuncheon. They are one of the first Vietnamese traditional art troupes to perform in the RoK after the COVID-19 pandemic.
The artists will also exchange with the audience to help them learn more about the Vietnamese art form.
Sharing his feelings before the tour, Liem said that he was happy to be invited to perform in the RoK, which allows him to promote Vietnamese traditional culture to foreign friends.
He revealed that it is the fifth time he was invited to the RoK, with the first visit being made in 2003.
Phan Thanh Liem was born into a family with a rich history of practising traditional water puppetry in Nam Truc district, Nam Dinh province. Dubbed "The ambassador of Vietnam's pastoral arts", Liem has charmed both domestic and international audiences, especially when joined in a line-up of festivals in countries around the world, including the UK, the RoK, China, Canada, and Poland over the past 20 years.
Source: Nhan Dan