Fri, 8th Dec 2023 08:48 (GMT +7)
Vietnam secures 95th place in FIFA ranking​
Friday, 30/06/2023 | 16:11:09 [GMT +7]
A
A
Vietnamese men football secured the 95th place in FIFA's latest rankings and No.1 in Southeast Asia after its wins over Hong Kong (China) and Syria in friendly matches in June.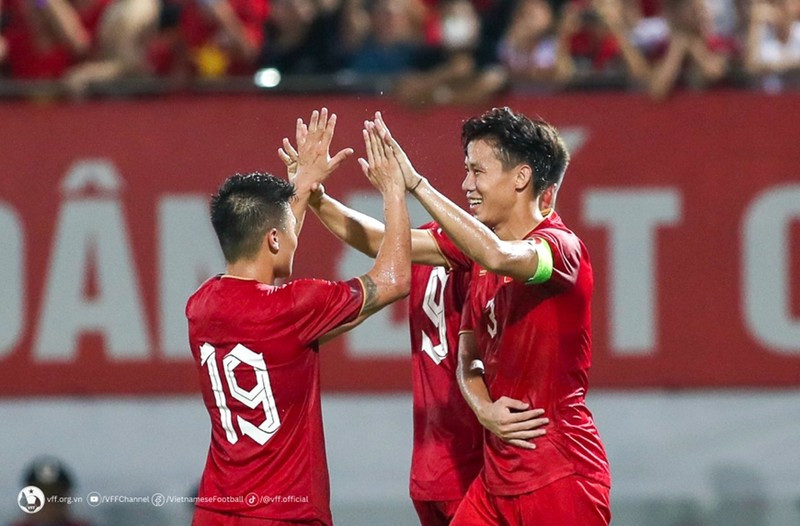 In the Southeast Asian region, Thailand climbed one place to 113th in the world thanks to its 2-2 draw with Chinese Taipei and 1-0 victory against Hong Kong (China).
The Philippines and Malaysia both jumped to 135th and 137th, respectively.
A tie with Palestine and one loss 0-2 to Argentina thrusted Indonesia to 150th in the world and 28th in Asia.
Singapore retained its 158th place while Myanmar, Cambodia and Laos ranked 160th, 176th and 188th, respectively.
Argentina, the World Cup champion, topped the ranking, followed by France and Brazil.
Source: Nhan Dan