Wed, 29th Nov 2023 15:48 (GMT +7)
Vietnam's exports via e-commerce on the rise
Tuesday, 10/10/2023 | 17:00:00 [GMT +7]
A
A
Vietnam has enjoyed an increase in exports via e-commerce in recent years, with many micro-, small- and medium-sized enterprises (MSMEs) are in a prime position to reap significant benefits from the rapid growth of the e-commerce sector.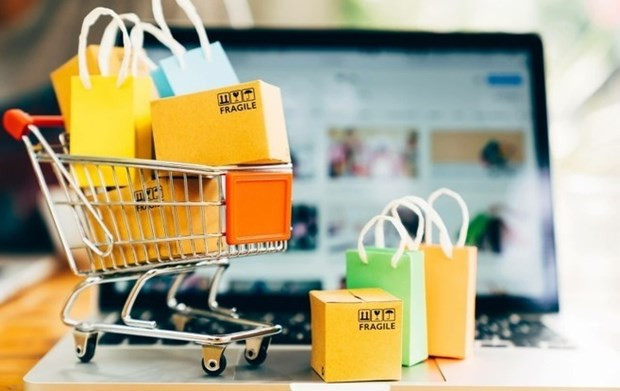 According to British technology advisory firm Access Partnership, business-to-consumer (B2C) e-commerce exports in Vietnam was valued at 3.5 billion USD, accounting for 1% of the total export revenue in 2022.

If the MSMEs accelerate their adoption of e-commerce for exporting products and services, Vietnam's e-commerce export revenues could rise to 5.5 billion USD by 2027 with an annual growth rate of 7%, it said.

Vietnamese enterprises have earned big from Amazon Global Selling, which set up a dedicated team in Vietnam in 2019. The business support programme has accessed more than 300 million consumers on Amazon from more than 200 countries and territories worldwide.

A report on the programe in 2022 showed that some 10 million made-in-Vietnam products were sold to Amazon customers. Meanwhile, the number of Vietnamese trade partners on Amazon shot up more than 80%.

Amazon Global Selling expects Vietnam's exports via Amazon platform will hit a record high in 2023.

Deputy Director of the Vietnam E-commerce and Digital Economy Agency Lai Viet Anh said that Vietnamese firms are making good adaptation to the cross-border e-commerce trend, helping their products reach out to more markets.

Many market analysts have pointed out that Vietnam's e-commerce export revenue will top 10 billion USD in the next four years, she said, adding in a bid to deliver on the target, Vietnamese firms should overcome four main barriers, namely import markets' regulations, competitive edge, marketing or logistics costs, and market information.

According to Amazon Global Selling, more Vietnamese products have been put up for sale on Amazon, from dried food, beverages, medicines to garments and textiles and handicrafts.

Last year, household appliances, garment and textile, healthcare products, and convenience goods from Vietnamese brands won the favour of international online shoppers, it said.

Experts said e-commerce will open up export opportunities for many other products, which are of Vietnam's strengths, suggesting exporters carry out various promotional programmes such as special discounts, free shipping for orders with high value, while evolving products to make them better meet the taste of consumers.
Source: VNA