Sun, 10th Dec 2023 14:36 (GMT +7)
Vietnam – poweful magnet for foreign direct investment
Wednesday, 04/10/2023 | 14:30:00 [GMT +7]
A
A
Vietnam has become one of the leading countries in Southeast Asia in attracting foreign direct investment (FDI), according to an article published on September 21 on the website gfmag.com of Global Finance Magazine.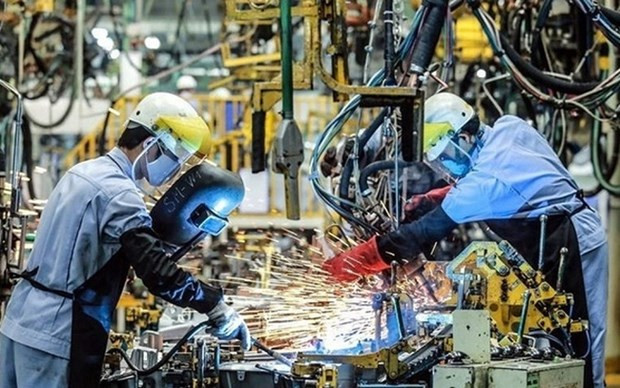 The writing attributes it to a range of advantages of the country, including its favourable demographics as 40% of Vietnam's population of 100 million are under 25. In addition, it has tariff-free access to the Southeast Asia region with 800 million people thanks to being a member of the Association of Southeast Asian Nations (ASEAN).
According to Thierry Mermet, CEO of Source Of Asia (SOA), a consultant to companies looking for business opportunities in Vietnam and ASEAN, the 2023 outlook for the business environment in Vietnam shows promising signs of improvement. He cited foreign direct investment capital reaching about 10 billion USD in the first quarter of 2023, an increase of 0.5% over the same period last year. Mermet predicted that this trend will continue in the near future.
The expert said that in the long term, Vietnam is really strengthening its position as one of the top three locations where European business leaders want to invest. According to the Business Confidence Index report conducted by the European Chamber of Commerce in Vietnam (EuroCham), 3% more leaders have picked Vietnam as one of the top three investment choices.

The article said that 90 countries and territories invested in Vietnam in the first half of this year; the top five are Asian countries. with the Republic of Korea in first place, accounting for 81 billion USD. It was followed by Singapore and Japan with 72 billion USD and nearly 70 billion USD committed, respectively. Notably, while the US stood in the 7th position in terms of investment capital, it is Vietnam's first key export partner.
Another indicator of Vietnam's attraction is homegrown electric vehicle (EV) manufacturer VinFast, which recently became the world's third-largest automaker by market capitalisation, behind Tesla and Toyota.
According to Barry Elliott, Vice President of Tomkins Ventures and a supply chain guru long active in Vietnam, this not only signals a promising future for the EV industry in Southeast Asia in general, but also exemplifies Vietnam's emerging prowess in manufacturing.
Meanwhile, S&P Global said that Vietnam's robust economic growth is also a factor that helps attract foreign investors to the country. Although its economic growth slowed to 3.7% in the first half from 8% in 2022, the World Bank predicts a rebound in the second half of this year.
The S&P Global forecast an increase in mergers and acquisitions in Vietnam's banking sector over the next two years as lenders seek to bolster their capital.
Thailand's Kasikornbank PCL is reportedly in talks to acquire consumer finance provider Home Credit Vietnam in a deal valued at about 1 billion USD. If successful, this would be the second-largest deal in Vietnam in 2023, following Sumitomo Mitsui Banking Corp.'s acquisition of a 15% stake in Vietnam Prosperity Joint Stock Commercial Bank in March.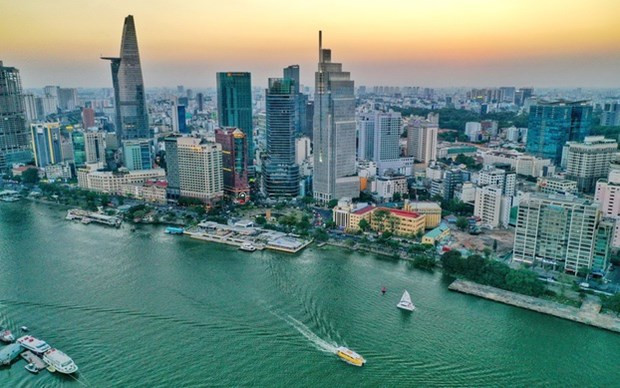 According to Mukuru Kato, managing director and head of frontier markets research at EFG Hermes Research said deals will likely surge between 2023 and 2024, including among state-owned commercial banks (SOCBs), as the State Bank of Vietnam is keen to have a Vietnamese bank rank among the top 100 in Asia.
Ivan Tan, an analyst at S&P Global Ratings, said that acquiring a strategic stake in Vietnamese banks provides an opportunity for foreign investors to participate in the growth and tap the country's favourable demographics via retail lending, particularly via digital channels.
Source: VNA