Fri, 8th Dec 2023 10:53 (GMT +7)
Vietnam more challenging to play than Thailand: Indonesia coach
Tuesday, 23/05/2023 | 15:42:40 [GMT +7]
A
A
Coach Indra Sjafri, who led Indonesia to the SEA Games 32 gold medal last week, prefers playing against Thailand over Vietnam.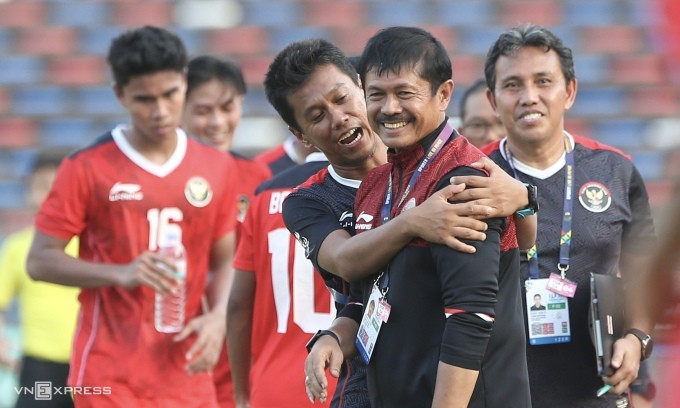 Sjafri told Indonesian newspaper Bola Sport that he liked to face Thailand more than Vietnam, as he had won against Thailand at SEA Games 30 and the U22 AFF Cup in 2019.
At the just-concluded SEA Games in Cambodia last week, Indonesia defeated Vietnam 3-2 in the semifinals and Thailand 5-2 in a two-hour final. It was Indonesia's first SEA Games gold in 32 years.
The Indonesia head coach said playing Vietnam was more challenging than other opponents in Southeast Asia.
"Vietnam have teamwork and great fighting spirit," he said.
Defender Alfeandra Dewangga agreed with his coach. "Vietnam were our toughest opponent in SEA Games 32. They are a strong and united team," he said.
At SEA Games 30 and 31, Vietnam defeated Indonesia in all three of their encounters, including two 3-0 victories, one at the SEA Games 30 final in 2019. Indonesia finally won against Vietnam at SEA Games 32 thanks to the last-minute winner, despite playing with 10 men.
After winning the gold medal, Sjafri will be in charge of the U23 Indonesia team for the 2023 Asian Games and the 2024 U23 Asian Cup qualifiers.
Source: VnExpress