Sun, 10th Dec 2023 13:49 (GMT +7)
Vietnam launches all-out effort in preparation for anti-IUU fishing inspection
Thursday, 05/10/2023 | 09:10:00 [GMT +7]
A
A
Deputy Prime Minister Tran Luu Quang on October 4 signed a PM dispatch on implementing urgent and essential tasks and measures to combat illegal, unreported, and unregulated (IUU) fishing and prepare for the fourth inspection trip by the European Commission (EC) team.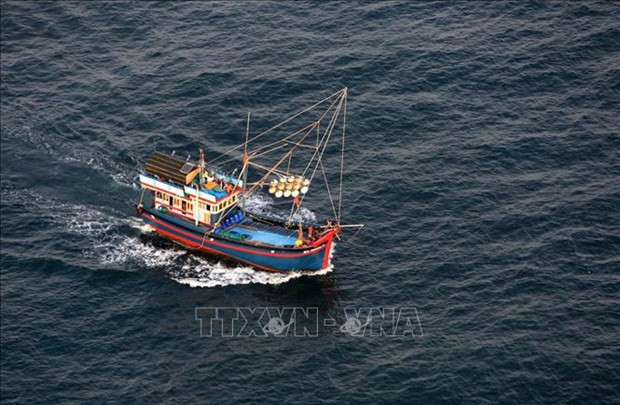 The document states that after nearly six years of carrying out anti-IUU fishing measures in a bid to get the EC's "yellow card" warning removed and undergoing three inspections by the team, many positive developments have been recorded.

Between now and the fourth inspection period, the Prime Minister requests a series of key tasks be underway.

Relevant ministries, departments, and local authorities are tasked with ensuring resources and funds must urgently fix existing shortcomings and limitations. They are also instructed to prepare the necessary materials and conditions to work with the EC inspection team.

The Ministry of Agriculture and Rural Development (MARD) will continue to organise inspection teams to supervise and guide localities to implement related prevention tasks. It is also necessary for the body to actively cooperate with and assist localities in working with the EC delegation to achieve the best results.

The Ministry of National Defence is directed to take strong measures to prevent Vietnamese fishing vessels and fishermen from engaging in illegal fishing activities in foreign waters. Border patrol forces must closely coordinate with relevant agencies and port authorities at seaports designated to conduct the Agreement on Port State Measures (PSMA) serving the preparation of content and working options for the inspection.

The Ministry of Public Security is assigned to ensure the safety and security before, during, and after the team's visit to Vietnam, while the Ministry of Foreign Affairs is set to collaborate with the MARD in welcoming, hosting, and working with the EC delegates.

The Ministry of Finance is tasked with directing the General Department of Customs' cooperation with the MARD, Ministry of Transport, and other relevant authorities in exchanging information and providing related documents involving Vietnam's compliance with the PSMA provisions and control of aquatic raw materials imported by container ships.

The Ministry of Transport is ordered to instruct seaports to coordinate with competent agencies in preparing papers on the control of foreign vessels carrying harvested seafood in accordance with Vietnamese law and the PSMA. The Ministry of Information and Communications is in charge of orienting the dissemination of related information.
Source: VNA