Sun, 28th May 2023 13:41 (GMT +7)
Travel firms perk up as foreign tourists prepare winter escape in Vietnam
Tuesday, 08/11/2022 | 10:33:46 [GMT +7]
A
A
Things are looking up in the inbound tourism market with travel firms bustling to bring groups of foreign tourists to Vietnam during the year-end season.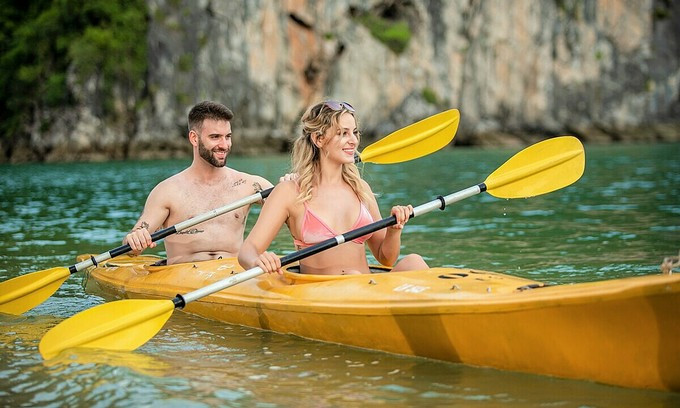 Things are looking up in the inbound tourism market with travel firms bustling to bring groups of foreign tourists to Vietnam during the year-end season.
Nguyen Ngoc Toan, director of Images Travel Company that focuses on European visitors, said his company received a group of 200 tourists from Uruguay earlier this month.
They arrived in Ho Chi Minh City to explore historical sites and French colonial landmarks.
Many groups of French tourists from 20 to 40 people each will fly to Vietnam this month and begin their trans-Vietnam journeys, Toan added.
Pham Ha, chairman of Lux Group, which specializes in luxury cruises, said many European and American tourists have booked tours to Ha Long Bay and Lan Ha Bay since early this month.
Luxury cruise tours for this month and the next are fully booked and the customers are mainly from the U.S., Australia, India and Southeast Asia, he added.
Hoang Thuy Linh, deputy director of marketing and communications at HCMC tour operator Saigontourist, said her company has started bringing groups of foreign tourists from the U.S., Europe and Australia to Vietnam starting this month in a sign that the international tourism market is getting busier.
Nguyen Vu Khac Huy, director of Vina Phu Quoc Tourism Co., Ltd., said they brought many tourist groups from India, Mongolia, Thailand and Taiwan to Phu Quoc late last month, signaling a busy year-end tourism season on Vietnam's biggest, most popular island.
A charter flight operated by Polish Airlines carrying about 250 tourists landed last Sunday at the Phu Quoc Airport.
The island is expected to welcome another 30 or so Polish Airlines flights from now until the end of March, said Bui Quoc Thai, director of Kieng Giang province's tourism department.
On October 26, tour operator Anex Vietnam, which specialized in serving Russian tourists before the pandemic, welcomed 376 tourists from Kazakhstan to Khanh Hoa, home to popular beach towns Nha Trang and Cam Ranh.
The tourists will stay at three-to-five-star resorts in Nha Trang and their itineraries last up to 28 days, the operator said.
Changing travel habits
"International tourists are changing their travel habits. Instead of planning their visit from six months to a year as they used to, they book tours and depart immediately perhaps fearing further outbreaks," Toan said.
There are signs that "the international tourism market will get busier in the coming time," he added.
Ha said it was the peak year-end tourism season for Europeans with many leaving their homes for the winter holidays. Therefore, he expected Vietnam's inbound tourism market to bounce back after a long hibernation.
His company's revenues in the first nine months this year had only reached 42% of the annual target; and he hoped this would rise to 80% by the end of this year as the international tourism market recovers.
The return of foreign tourists after a prolonged break of more than two years has also enthused employees of tourism-dependent businesses.
Bui Vien, the busiest backpacker area in Ho Chi Minh City, was flooded with revelers last weekend. Most beer clubs and food shops were full and customers occupied the sidewalks on both sides in a throwback to pre-pandemic times.
"Many foreign tourists have been returning to Bui Vien in recent days and the number of my foreign customers on weekends recovered to around 70% of pre-pandemic times," Tu Nhu, the manager of a bar on the packed street, told VnExpress International.
On Monday night, American tourist George and his girlfriend were having dinner at a restaurant on Bui Vien Street.
"We have been in Vietnam for over two weeks and visited some places like the Ben Thanh Market and Saigon War Remnants Museum," George said.
"It's great! Happy to return to Vietnam after over two years and everything has changed so much compared to before the pandemic."
The couple plans to visit the Mekong Delta in the coming days before heading to Nha Trang and Phu Yen in central Vietnam next week.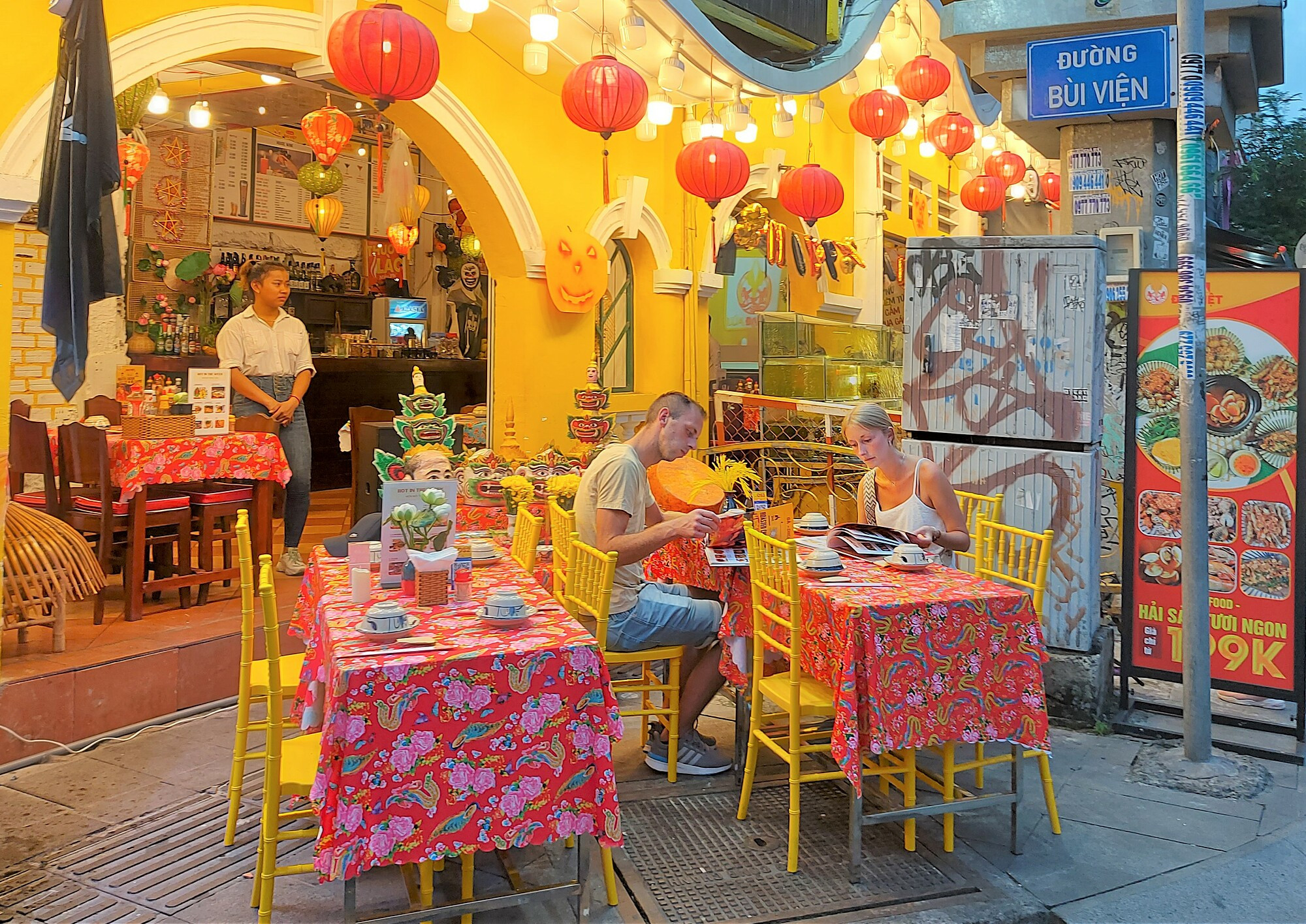 However, Toan of Images Travel Company struck a note of caution, saying a lack of international routes and unfriendly visa policies were still hindering Vietnam's tourism recovery.
Though Vietnam reopened its borders fully to foreign tourists in mid-March, travel firms are finding it hard to attract enough visitors due to strict visa policies, which only allow tourists to stay for up to 30 days on a single entry visa.
Earlier, it was possible for tourists to get three-month multi-entry visas that enabled them to go in and out of the country freely during the period.
Vietnam currently grants visa-free stays of 15-30 days to citizens from 24 countries.
Vietnam welcomed over 2.35 million foreign visitors in the January-October period, less than half of this year's five-million target.
Source: VnExpress