Fri, 22nd Sep 2023 09:49 (GMT +7)
Transition to clean energy in the US
Wednesday, 23/08/2023 | 15:10:42 [GMT +7]
A
A
A year after it was passed, the Inflation Reduction Act (IRA) has helped the US make significant strides in promoting renewable energy. With a commitment to spearheading the fight against global climate change, the US has been boosting investment to build more diverse and sustainable clean energy supply chains. However, the administration of President Joe Biden still has a lot of work to do to meet the country's climate goals.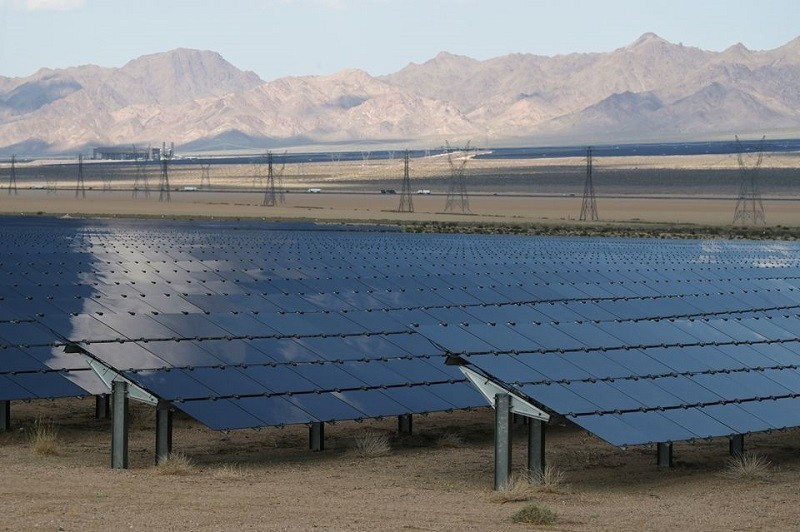 The 430 billion USD IRA invests in spending and tax reduction policies, with one of its goals of promoting the development of clean energy. The US has seen significant growth in the renewable energy industry one year after the implementation of the IRA. The act provides tax credits for low-carbon and zero-carbon energy sources such as wind, solar, nuclear, and carbon capture technologies, as well as biofuels and electric vehicles.
The IRA has also funded other programmes to reduce greenhouse gas methane emissions from the oil and gas industry as well as given financial assistance to environmentally friendly projects in areas across the US. Several analysis results from the US administration agencies and private research organisations show that the IRA is promoting the deployment of renewable energy. The US Department of Energy also released a report showing that the IRA, along with the bipartisan Infrastructure Deal, will allow new deployment of about 250 gigawatts of wind energy and 475 gigawatts of solar.
Since the passage of the IRA, there have been more investments in the renewable energy industry than the previous eight years combined. There were 210 major clean energy or eco-friendly vehicle projects announced in the past year, with approximately 74,181 new jobs created by these projects. A new report from research organisation BloombergNEF forecasts that wind and solar power will account for nearly 50% of total US electricity generation by 2035 and 64% by 2050, a significant step up from 12% in 2021. The report also expects energy from zero or low emission sources such as wind, solar, nuclear, and carbon capture gas to account for 87% of total US electricity generation by 2035.
To accelerate the implementation of the goal that was stated during the fight against climate change, Tom Rowlands-Rees, Head of Research, North America at BloombergNEF, recommended that in addition to the incentives provided by the IRA, the US government should have more sanctions to promote environmentally friendly actions.
With the content stressing the investment in clean energy, the IRA can be considered the most important document on climate since the Paris Agreement on climate change was signed in late 2015. In the context that energy security is the biggest driver for climate investment, the IRA contributes to pushing the US to give more investment in clean energy, towards getting closer to the goals of combating climate change.
Source: Nhan Dan