Sun, 10th Dec 2023 14:26 (GMT +7)
Snakes and dragonflies: scientists solving nature's challenges
Monday, 20/03/2023 | 07:41:57 [GMT +7]
A
A
Whether it is researching new species of dragonfly in an attempt to monitor the ecosystem, or warning the public about how to deal with venomous snake bites, Vietnamese zoologists are hard at work tackling a series of environmental challenges.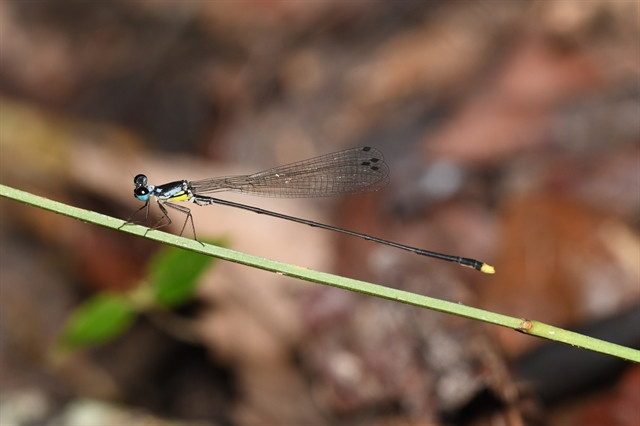 Whether it is researching new species of dragonfly in an attempt to monitor the ecosystem, or warning the public about how to deal with venomous snake bites, Vietnamese zoologists are hard at work tackling a series of environmental challenges.
Through his research, Dr Phan Quốc Toản, a biologist, has discovered 38 new dragonfly species since 2016, but is still seeking the 1894-found broad-winged damselfly in Việt Nam for his collection.
A single female specimen of the coloured-wing damselflies (Calopterygidea – Achineura maxima-Martin 1904) was found in the northern province of Lạng Sơn, Việt Nam, in 1894, and is now on display at the National Museum of Natural History in Paris.
"It is the only specimen in the world since 1894 and has never been seen again in Việt Nam," he said. "It was categorised as a Critically Endangered species and may, in fact, be extinct in nature."
Toản, 39, who graduated in animal ecology and systematic zoology at Tokyo Metropolitan University in Japan, is a rare researcher of dragonflies in Việt Nam, home of about 500 species, of which several have been recognised as endangered or threatened species by the International Union for Conservation of Nature.
Dragonflies, which first appeared on the planet more than 300 million years ago, have been facing extinction due to an imbalance in the aquatic ecology system due to global warming.
"It's a gorgeous and colourful insect species. The study of dragonflies will help find effective solutions in many areas as they serve as a bioindicator in assessing water quality and ecological systems in environment and agricultural production," Toản said.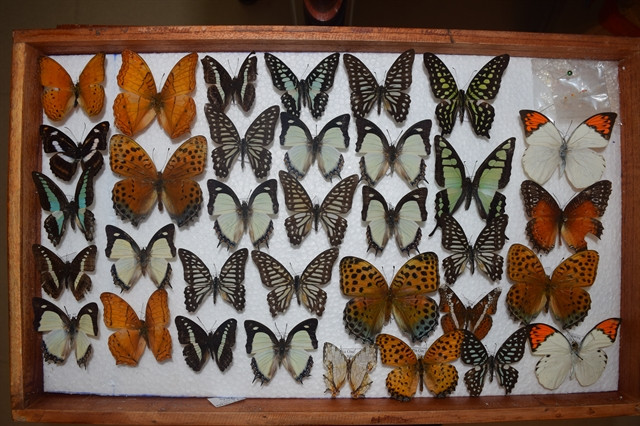 "The insect species are very sensitive to the change of quality of water in the aquatic ecology system, alarming negative ecology and degradation in primary jungles," he said. "All this is a key indicator of climate change."
Dr Toản, who is now director of the Centre for Entomology & Parasitology Research under the College of Medicine & Pharmacy at Đà Nẵng City-based private Duy Tân University, said the 1894-found broad-winged damselfly was still one of the more mysterious species.
He discovered species of damselfly (Coeliccia Lecongcoi) in the Ngọc Linh Nature Reserve of Kon Tum Province and Kon Ka Kinh National Park of Gia Lai Province, which was named after the founder of Duy Tân University, renowned teacher Lê Công Cơ.
Meanwhile, the species Coeliccia duytan (named after Duy Tân University) was found in Chư Mom Rây National Park in Kon Tum Province.
"It's a significant result for the biodiversity of Việt Nam and its list of insect species. Most of my new damselfly species are found in forests in the Central Highlands," Toản said.
"The newest reports on dragonfly and damselfly species would be the first step in prolonged research on dragonflies and other insect species in Việt Nam."
He said the extinction of the dragonfly species would disrupt the food chain, leading to the loss of other species.
Snakebite rescue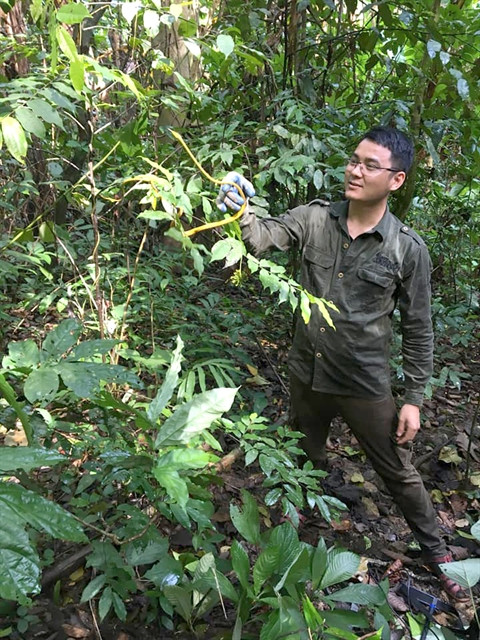 Working in the Centre for Entomology and Parasitology Research, Nguyễn Văn Tân, 32, has been researching reptiles and amphibians since 2015.
Tân built up the first ever online rescue group – the Snake Identification and First Aid for snake bites in Việt Nam (SIFASV) – providing free information and measures for saving snake-bitten victims. After 18 months, it has more than 42,000 followers, including many medical doctors and experts.
He said doctors and poison experts are available to share online first aid guidance or consultancy to help the victims of snake bites.
He said the rescue teams were voluntary set up in HCM City, Bình Dương, Đồng Nai, Hội An and Đà Nẵng to directly support local people to avoid venomous snakes.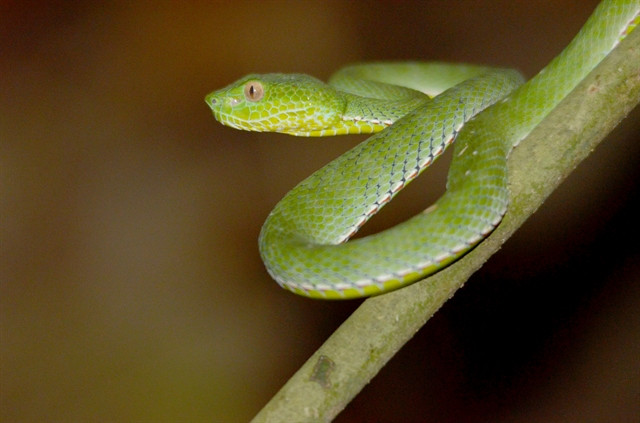 "Many victims saved their lives after getting expert advice. Most snakebites were found in households and gardens, and only 10 per cent were recorded in jungles. At least 70 per cent of followers raised their awareness of venomous snakes or reptiles after joining the Facebook group," Tân said.
However, he warned that 30 of every 100 people bitten by snakes were at risk of death if they used some kind of herbs for treatment or did not go to medical centres.
Hồ Ta Buông, a member of a community-based forest protection team in the Đak Rong Nature Reserve in Quảng Trị Province, saved his life with first aid guidance via phone after a bite from a Vogel's pit viper in the forest.
Buông said he needed serotherapy at a local hospital, but it was the emergency advice that kept him alive before the treatment.
A member of another voluntary rescue group "Snake&Wildlife Central Việt Nam - Information and Protection" said that they received messages for assistance regarding snakes in An Mỹ and Cẩm Hà communes in Hội An, and were helped to relocate a snake.
A message on the group's Facebook page says: "As always, we are delighted to see that more people feel concerned about not harming wildlife, especially snakes, despite the fear they can trigger. Our assistance is 100 per cent free and aims to support wildlife protection and better cohabitation."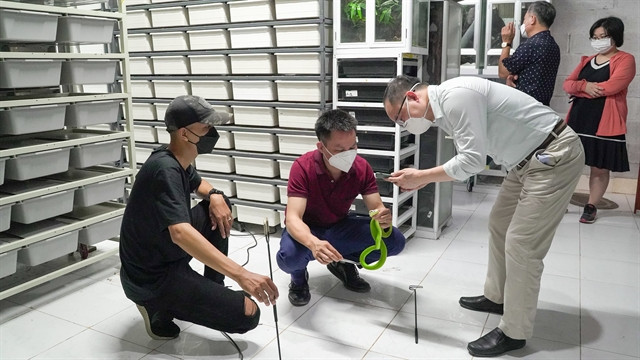 Tân said SIFASV had not recorded how many people they had saved from a snake bite, but around 30 calls for help from Hội An and southern provinces are received each month.
He also warned of the rise of snake traps in jungles in the central and Central Highlands region, as an endangered viper can fetch from VNĐ2 million to VNĐ5 million (US$200) from people who want to keep them as pets.
Toản said habitat loss, logging, warmer climate, air and water pollution, illegal hunting and wildlife trade have been pushing endangered insect, amphibian and reptile species closer to extinction.
Urgent actions are needed to save the natural environment for humans and wildlife.
"I call for donations from businesses and communities to support research on the conservation of insects by scientists," he said.
Source: Vietnam News