Wed, 29th Nov 2023 16:24 (GMT +7)
Overseas Vietnamese commemorate Hung Kings
Tuesday, 02/05/2023 | 15:04:12 [GMT +7]
A
A
A ceremony was organised by the Vietnamese Embassy in Russia on April 29 (March 10 in the lunar calendar) held the Global Hung Kings' Commemoration Day with the virtual attendance of overseas Vietnamese from different countries.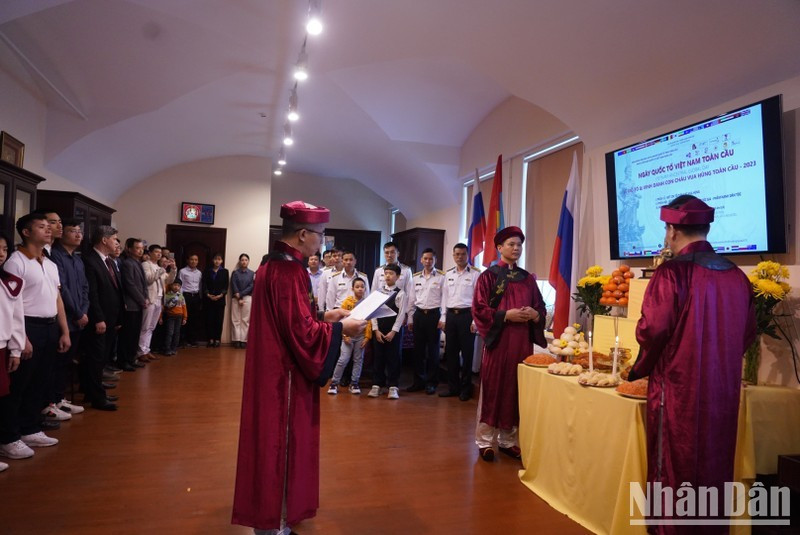 Speaking at the ceremony, Le Van Tuan, First Secretary of the Vietnamese Embassy in Russia, expressed his respect and gratitude for Vietnamese descendants to their ancestors, the nation's heroic resistance to colonies during wartime, and its deep-rooted compassionate tradition.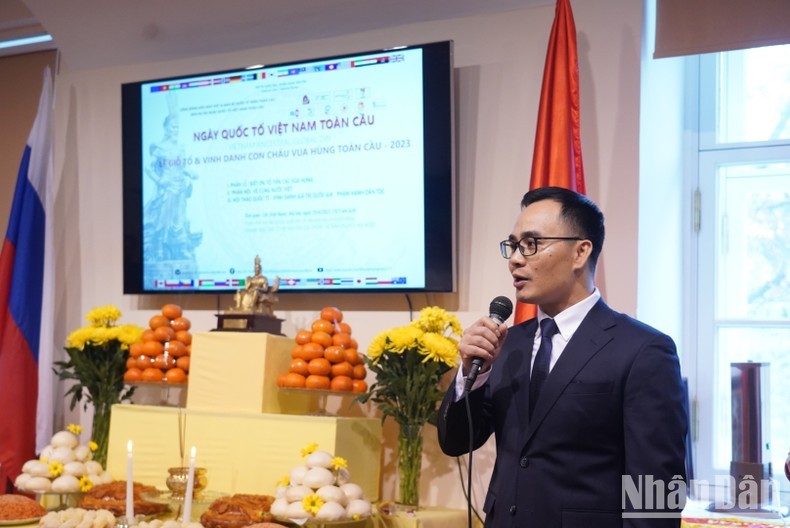 On behalf of all overseas Vietnamese, Bui Cong Su, Vice President of the Vietnamese Association in Saint Petersburg, vowed to do his utmost to make Vietnam a greater and more beautiful nation.
He added that Hung King's Commemoration Day was a significant and meaningful event and was an opportunity for Vietnamese nationals worldwide to turn their heads to their homeland.
* Meanwhile, General Association of Vietnamese People in Laos also organised a ceremony to offer incense to commemorate the Hung Kings.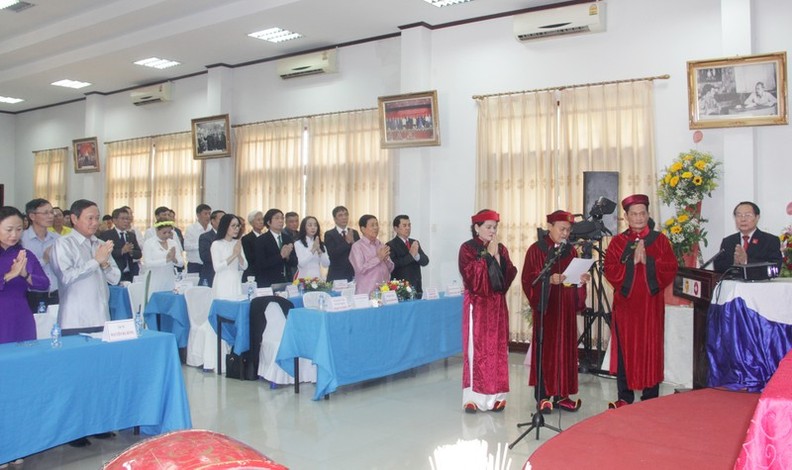 This is an opportunity for the Vietnamese community in Laos to review the nation's heroic sacred marks.
Vietnamese Ambassador to Laos Nguyen Ba Hung said the unique practice of worshipping Hung Kings shows gratitude to ancestors, and expresses the unity, strong will and solidarity which has helped the nation overcome many difficulties to achieve great achievements like today.
The activity has contributed to raising the OVs' pride of national traditions, while demonstrating the Party's and the State's attention to and responsibility for Vietnamese abroad, he added. President of the Vietnamese Association in Laos Pham Van Hung said the event offered a chance for OVs to strengthen solidarity, thus building a closer and stronger community.
*On April 29, along with millions of Vietnamese people both in the country and around the world, the Vietnamese community in Udon Thani Province, in north-eastern Thailand, also solemnly held a ceremony at Khanh An Pagoda – the only Vietnamese temple in Udon Thani Province. In 2019, Vietnamese Thai celebrated Hung King's Commemoration Day for the first time in the pagoda. A statue of the Hung Kings has also been placed in there.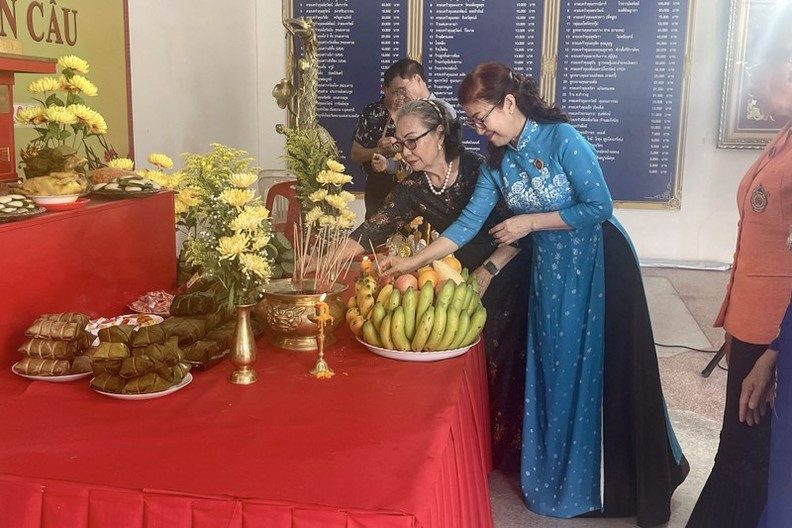 Luong Xuan Hoa, Chairman of the Vietnamese People Association in Udon Thani, stressed that the ceremony brings together the spirit and values of Vietnamese people over thousands of years of building and defending the country.
Vietnamese ex-pats in Udon Thani have always turned their hearts to Vietnam. The ceremony serves as an occasion for overseas Vietnamese to express their gratitude to Hung Kings as well as help to foster solidarity and remind the young generations of their homeland.
Source: Nhan Dan