Wed, 4th Oct 2023 13:27 (GMT +7)
Over 94,000 social homes completed
Thursday, 07/09/2023 | 14:50:07 [GMT +7]
A
A
94,390 social houses, part of a project to build 1 million social homes, have been completed so far, the construction ministry has said.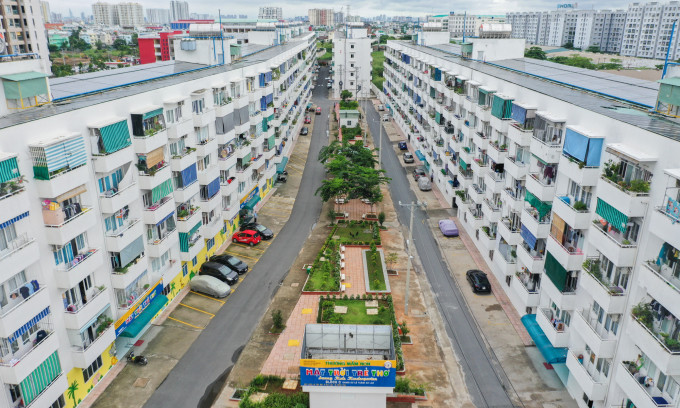 The completed houses, belonging to 181 social housing projects, span a total of over 4.8 million square meters, according to a report sent to the Ministry of Planning and Investment.
The construction ministry said localities are deploying another 291 social housing projects, with around 271,500 houses and spanning over 14.5 million square meters.
In accordance with the project of building a million social homes, by 2025 there will be around 428,000 such homes, increasing to around 634,200 homes by 2030.
Regarding a credit package worth VND120 trillion ($4.97 billion), the construction ministry said 11 localities have announced their list of 24 projects eligible for preferential loans, with a loan demand of around VND12.4 trillion.
The Vietnam Bank for Social Policies said it had disbursed around VND4.4 trillion for over 12,000 customers to borrow money to buy or rent social homes, among other purposes.
Source: VnExpress