Wed, 29th Nov 2023 14:52 (GMT +7)
Online cuisine map to bring Vietnamese foods to the world
Monday, 02/10/2023 | 14:30:00 [GMT +7]
A
A
The Vietnam Cuisine Culture Association (VCCA) is working to develop a national online cuisine map with a view to introducing Vietnamese cuisine quintessence to the world through helping those who want to explore the country's food.

Google can help foodies and tourists find places to try local foods; however, fakes reviews have made it hard for them to believe in what they read. Therefore, the VCCA's initiative to set up an online cuisine map has received enthusiastic support from organisations and individuals.

Thanh Tung, a food enthusiast with bad experience when believing in Google reviews, said if the cuisine map is built by a prestigious organisation, domestic and foreign tourists can rely on it to try local staples.

According to Dr. Nguyen Thu Thuy from the Vietnam National University – Hanoi, there is no official online cuisine map across the nation.

Only a part of Hanoi's culinary heritage items was listed, and the work has been suspended for a long time. Meanwhile Hue city has conducted research in the local cuisine heritage but the research results have not been integrated into "a map" of the provincial Department of Culture and Sports or Department of Tourism, she added.

The northern port city of Hai Phong is the first locality to introduce a map of local delicacies, which is a big hit among tourists.

Another cuisine map is a two-volume art book featuring popular street food in Hanoi and specialties in different regions.

Painter Dang Hong Quan, in collaboration with researcher Nguyen Truong Quy, has released two picture books on Vietnamese food accompanied by "where to eat" guide.
VCCA President Nguyen Quoc Ky said that the association will continue to complete a database of 1,000 typical dishes of Vietnam so as to build an online map and museum of Vietnamese cuisine in the future. Products of this project will contribute to paving the way to bring the Vietnam brand to the world via cuisine, and improving national competitiveness, Ky added.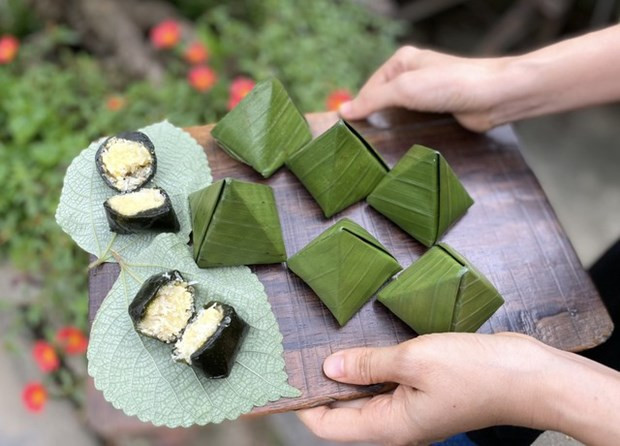 Earlier, the VCCA presented certificates in recognition of 121 typical Vietnamese dishes in the first phase of the project "Building and developing Vietnamese culinary culture into a national brand" and announced its second phase in 2023.
The dishes included 47 from the north, 37 from the central region and 37 from southern localities, which encapsulate the cultural essence of localities and regions nationwide.

They were selected basing on their cultural values, history, and quality, as well as cooking, processing and preservation techniques, and economic values.
Source: VNA