Wed, 29th Nov 2023 16:05 (GMT +7)
National Magic Festival 2023 opens
Thursday, 09/11/2023 | 10:38:12 [GMT +7]
A
A
Dozens of veteran and young magicians are performing at the fourth National Magic Festival 2023 in HCM City, which opened in November 8.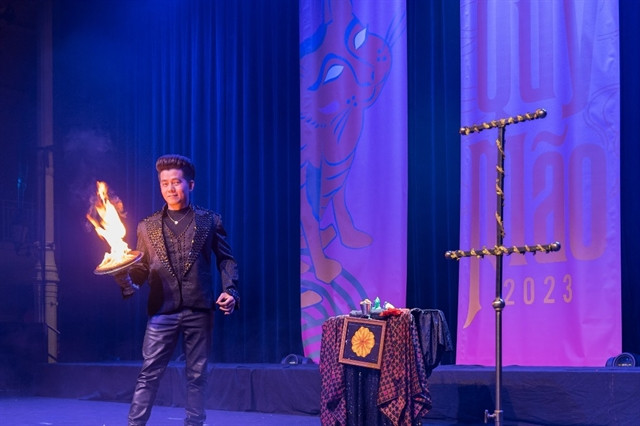 The three-day event is organised by the city's Department of Culture and Sports, in co-operation with Việt Nam Theatre Artists' Association and Việt Nam Circus Federation.
More than 40 acts of various magic genres will be performed.
Young artists from 11 magic clubs from cities and provinces such as HCM City, Hà Nội, Đà Nẵng, Vĩnh Long and Bà Rịa- Vũng Tàu are highlighted.
Featured artists Trần Dũng and Nguyễn Việt Duy of the HCM City Gia Định Magic Club are leaving a strong impression on audiences.
HCM City Gia Định Magic Club opened in 2017, and since then, has attracted more than 40 magicians, most of whom work for traditional art theatres and circus troupes.
The club offers shows and training for children and teenagers, while poor students and children from open houses and shelters receive free courses.
"The tastes of Vietnamese youth now are Facebook, Instagram, Tiktok, and video games. Circuses with acrobats and clowns and magic shows have taken a back seat," said magic artist Trần Dũng. "For only a 15-minute performance on stage, magicians have to sometimes spend a decade practicing their routine."
"I hope the National Magic Festival 2023 will attract crowds so that magicians can develop their art," said Meritorious Artist Thanh Thuý, deputy director of Department of Culture and Sports, a member of the organising board.
The festival is free to people at the Trần Hữu Trang Cải Lương Theatre in Trần Hưng Đạo Street and HCM City Opera House at Lam Sơn Square in District 1.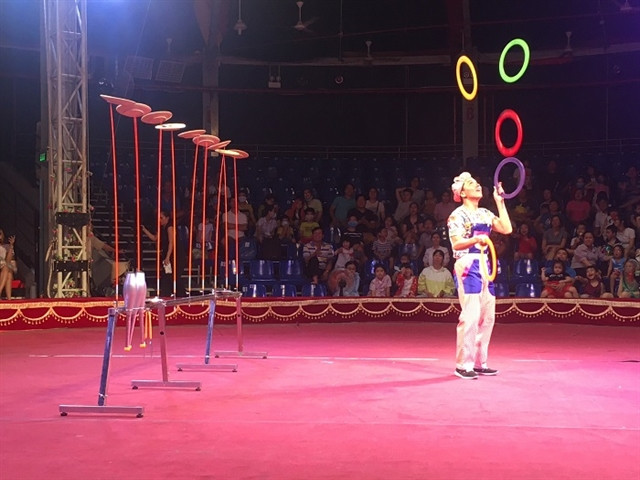 Circus programme for children
A new Vietnamese circus for kindergarten and primary students was launched by the Việt Nam Circus Federation in April.
The programme aims at developing a national circus and bringing the art back to students and young people.
It attracts leading circus troupes, including private theatres Fishermen Show Theatre in Bình Thuận Province and Phương Nam Theatre in HCM City.
Two first shows, called Cây Gậy Thần (The Magic Baton) and Thượng Thiên Thánh Mẫu (The Heavenly Mother), have been staged in HCM City.
Both shows combine circus performances and music, and cải lương - a symbolic form of Vietnamese theatre that originated and expanded in the Cửu Long (Mekong) River Delta provinces.
"We have studied audience tastes and trends among young people to make a suitable scripts and content before creating a circus," said People's Artist Nguyễn Thị Tâm Chính, former director of Việt Nam Circus Federation.
Source: VNS