Thu, 5th Oct 2023 02:55 (GMT +7)
Nam Cang: embracing nature's golden season in the highlands
Monday, 31/07/2023 | 10:03:16 [GMT +7]
A
A
In Nam Cang village, the rice terraces have ripened early, marking the start of the highly anticipated highland golden season.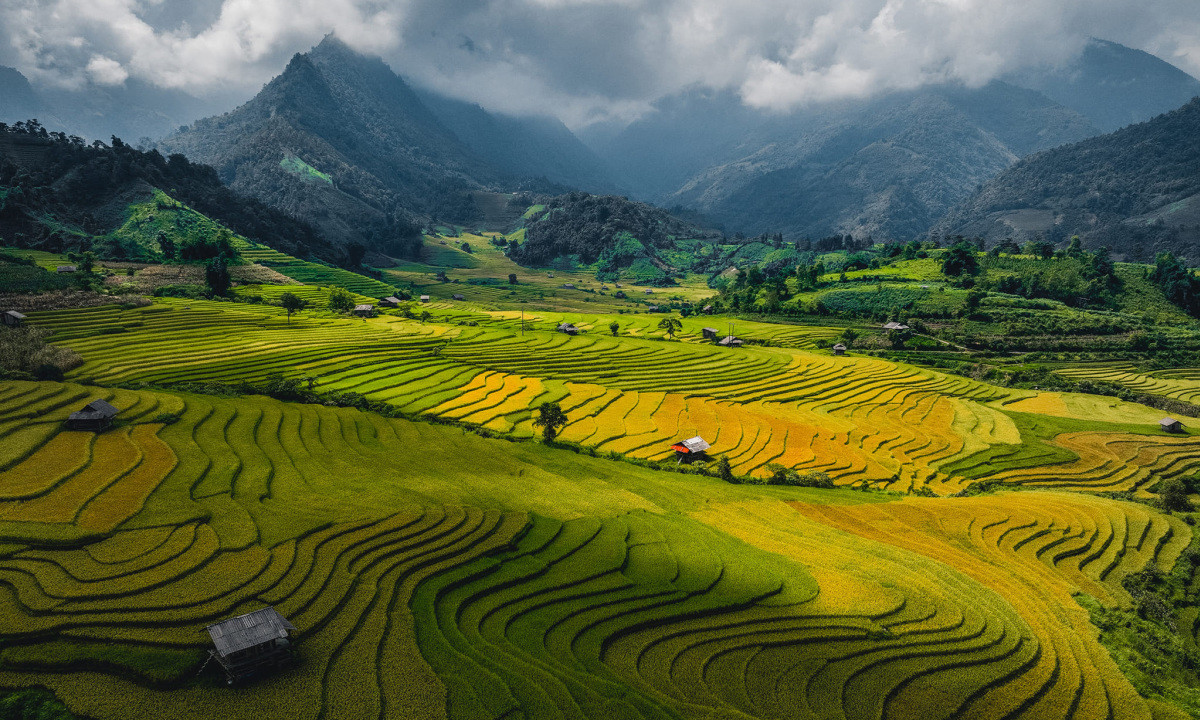 While many tourists flock to the villages in Sa Pa Town to witness the beauty of the ripe rice season, few are aware of Nam Cang.
Around 20 km to the southeast of Sa Pa, Nam Cang has terraced fields nestled amidst valleys, surrounded by mountains, lush forests, and a canvas of clouds and sky. The ripe rice season typically starts from August and extends until early September.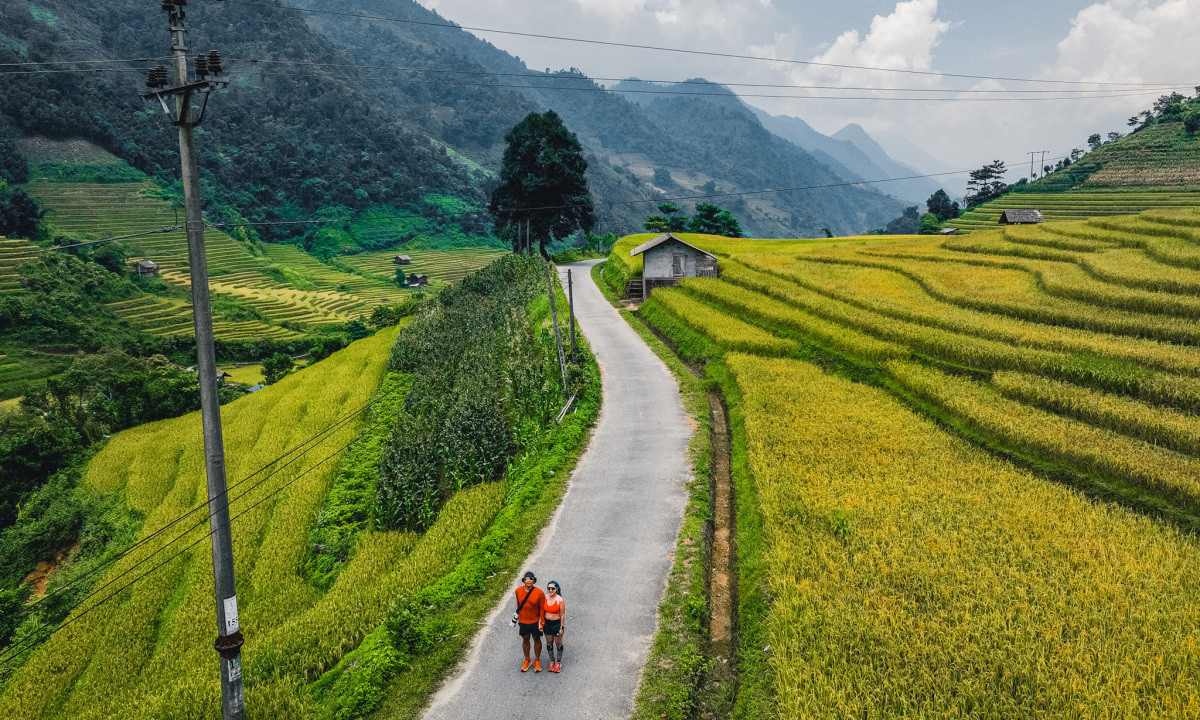 33-year-old traveler Nguyen Van Ngo from Hanoi is passionate about exploring ripe rice fields in highland villages. Hearing that this year's rice in Nam Cang had begun to ripen, he visited the village on July 23 to witness the early golden season.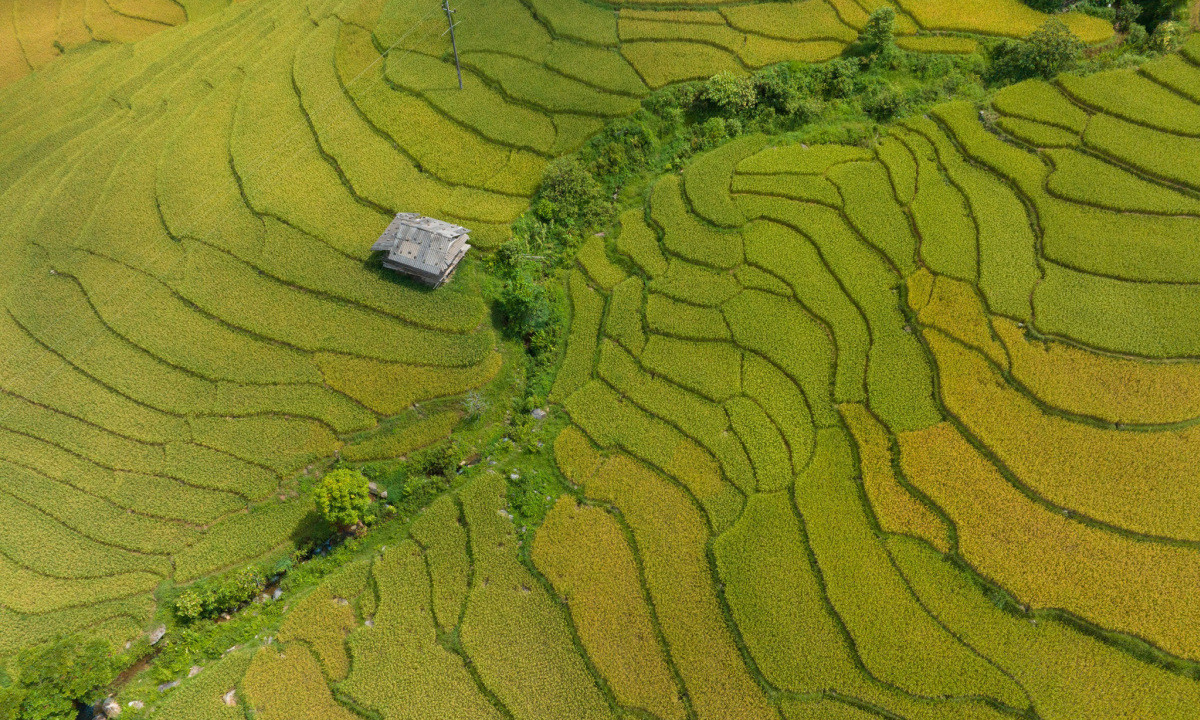 Unlike the vast expanses of terraced fields in Ta Van and Lao Chai, Nam Cang offers narrower fields with makeshift huts and tents owned by the locals.
Ngo is drawn to Nam Cang by its serene and simple natural beauty.
"The rice fields are not fully ripe yet, and the interplay of green and yellow hues creates a stunning visual display. Nestled deep within the valley, life here feels enclosed and serene, with cool and fresh air," Ngo said.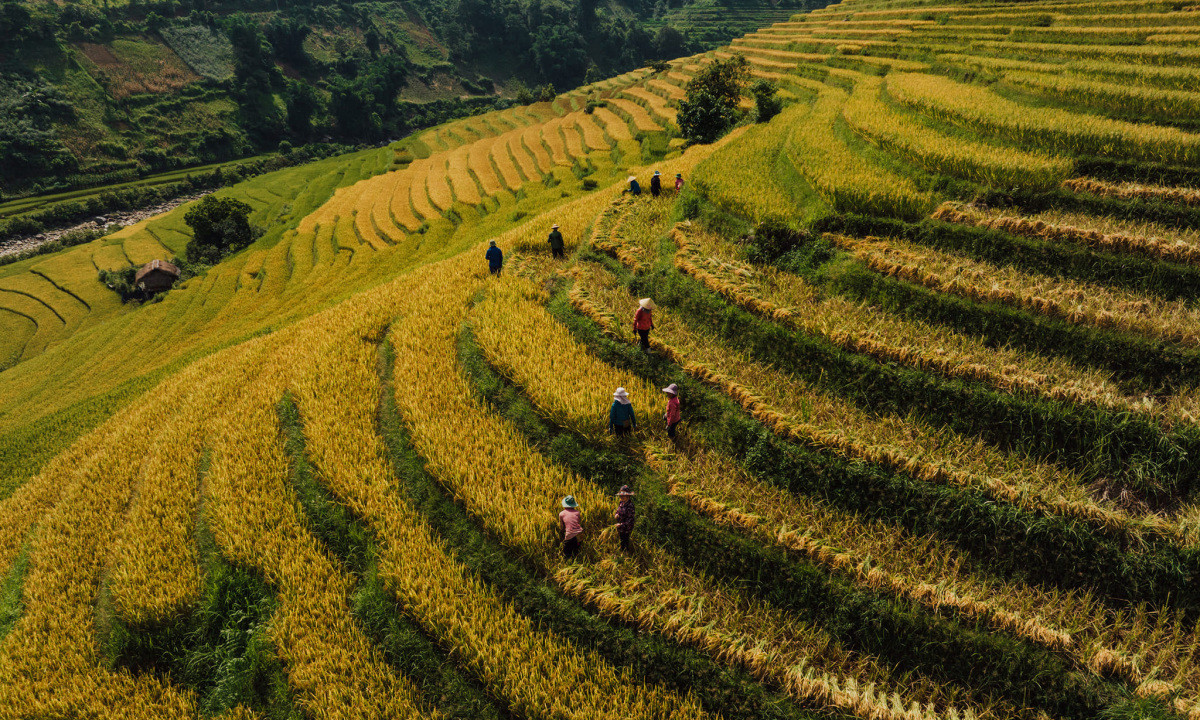 This year, the rice in Nam Cang ripened earlier than in other villages like Muong Hum and Sang Ma Sao in Sa Pa. When Ngo arrived, a few households had already started harvesting their rice.
Phay, a local engaged in tourism in Nam Cang, shared that the early ripening was a result of sowing the seeds a month ahead. However, since the planting is not simultaneous across all households, there are still green rice fields. For the next one to two weeks, visitors can still enjoy the splendor of Nam Cang's golden season.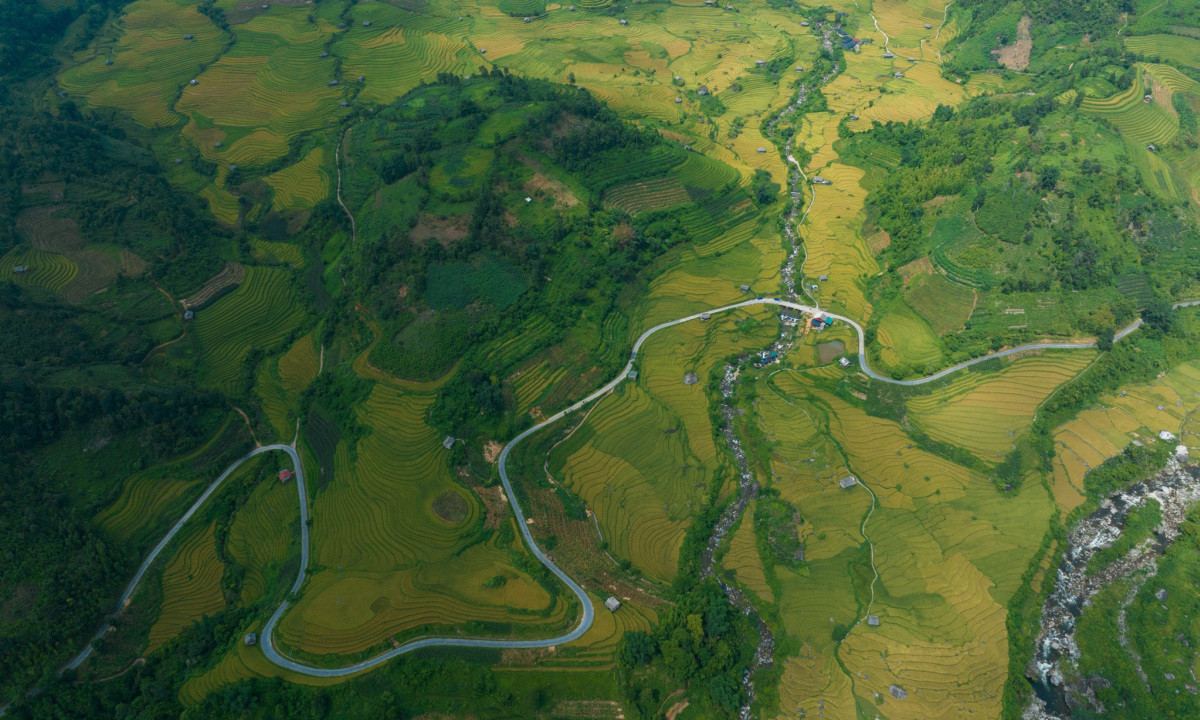 Located around 300 kilometers from Sa Pa, Nam Cang has not witnessed tourism development, which has helped maintain its untamed scenery. Most of the visitors here are domestic travelers, and largely self-sufficient.
Currently, the weather in Nam Cang is pleasantly cool, with temperatures ranging from 20 to 25 degrees Celsius, providing a favorable climate for visitors to immerse themselves in the beauty of the surroundings.
To reach Nam Cang, tourists can rent a motorbike from the center of Sa Pa for about VND100,000 - VND200,000 ($4.20 - $8.45) per day to traverse the winding passes and witness the golden scenery. For overnight stays, accommodation in the village ranges from VND100,000 to VND500,000, depending on the room type.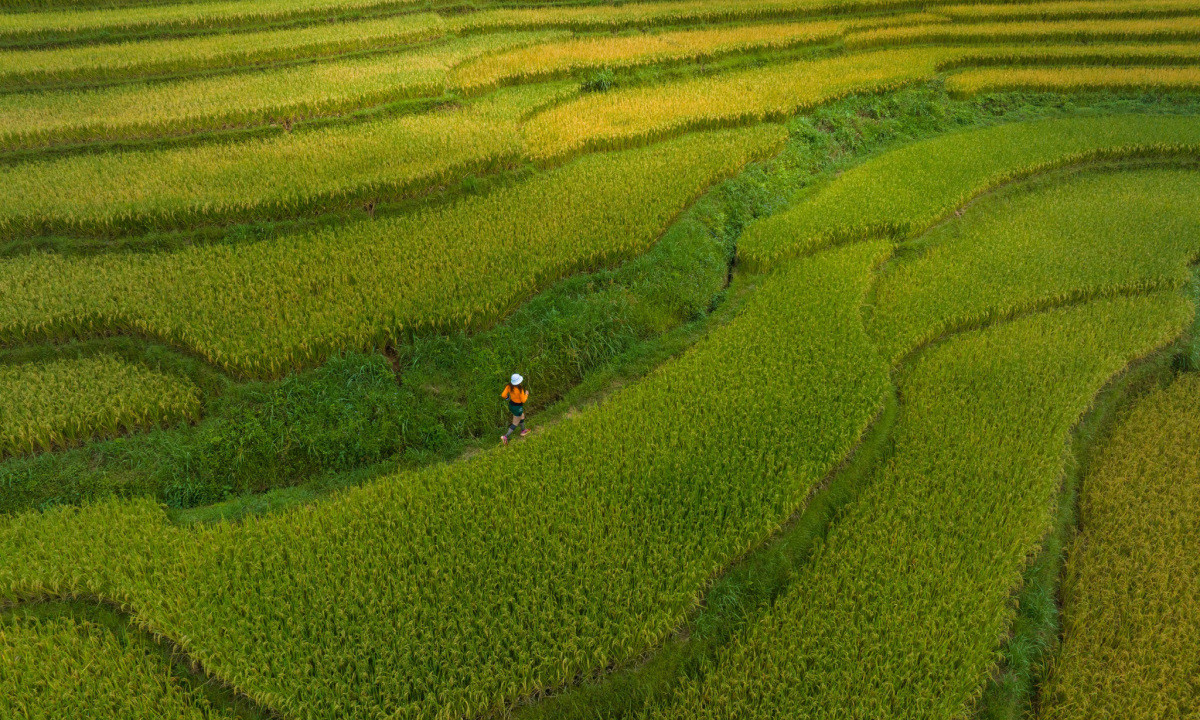 "The highland ripe rice season is cherished by many. Therefore, popular villages like Muong Hum and Ta Phin can become quite crowded. If you are seeking a secluded place to marvel at the ripe rice fields and relish the freedom of running amidst the paddies, Nam Cang is the perfect destination," Ngo said.
Source: VnExpress