Sun, 10th Dec 2023 14:31 (GMT +7)
Localities gearing up for peak tourism season
Monday, 02/10/2023 | 15:00:00 [GMT +7]
A
A
Localities are diversifying tourism products and stepping up promotion activities to attract both domestic and foreign holidaymakers in the remaining months of this year.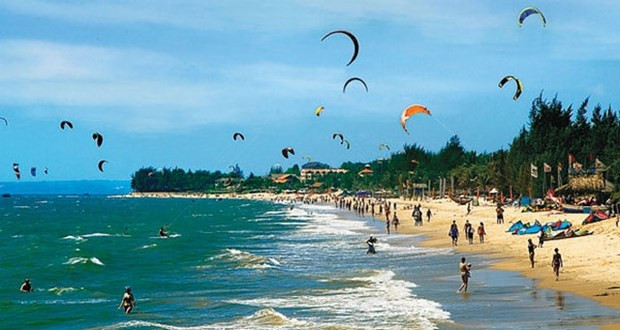 The Department of Planning and Investment of Ho Chi Minh City reported that in the first nine months of this year, the southern metropolis welcomed 27 million domestic visitors and 3.5 million foreign tourists, up nearly 25% year-on-year, and earned 125.45 trillion VND (5.16 billion USD) from the sector, a rise of 35.8%.

In the south-central coastal province of Binh Thuan which hosts the 2023 National Tourism Year, the total number of tourists surged 75% year-on-year to hit nearly 7 million, exceeding the yearly target by 0.4%.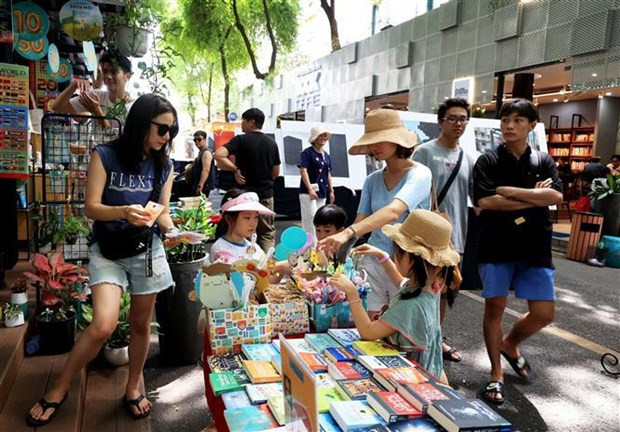 In the southeastern region, Tay Ninh emerged as a major destination with 4.2 million visitors, and tourism revenue of 1.76 trillion VND, up 49.7% year on year. In the Mekong Delta, Ben Tre reported a 79% surge in the number of visitors with 1.7 million and 2.14 trillion VND in revenue.

As the peak season for international tourism is approaching, HCM City has launched new products, including community-based tours to Thieng Lieng island hamlet in Can Gio district, and night tours.

Notably, tours exploring the architecture of the headquarters of the municipal People's Council and People's Committee, which have been launched since the National Reunification Day (April 30) and May Day holidays, will be maintained until the end of this year, available on the last weekends of each month.

The city has also offered cultural and tourism products in combination with events, conferences, cuisine, health care and waterway services, while enhancing tourism promotion in such markets as the Republic of Korea (RoK), India and China.

Nguyen Thi Anh Hoa, Director of the municipal Department of Tourism, said the 17th International Travel Expo of HCM City which took place last month attracted 25,000 visitors, with thousands of trade commitments made, promising breakthroughs for the tourism sector of the city and other localities.

According to tour operator Saigontourist, the Vietnam Pho Festival 2023, slated for October 7-8 in Japan's Tokyo capital city, will be a highlight among such promotion activities.

The event, which marks the seventh edition of the 'Day of Pho' (December 12), will feature many Vietnamese brands of pho, an iconic Vietnamese soup consisting of broth, rice noodles, herbs, and meat – usually beef or chicken, namely Pho Dau, Pho Hai Thien, Pho Phu Gia, Pho 'S, Pho Sen SASCO, Pho Ta - Binh Tay Food, Pho Thin Bo Ho, along with brands served at five-star hotels such as Majestic Saigon Hotel, Grand Saigon Hotel, and Thu Duc Golf Club, among others.

It is held by Tuoi Tre newspaper, Saigontourist Group, the Vietnam–Japan Friendship Association of Ho Chi Minh City, with support of Vietnam Embassy in Japan and Manichi Newspaper.

In the Mekong Delta city of Can Tho, the Vietnam International Travel Mart (VITM) Can Tho, themed "Eco-tourism in the Mekong Delta," will take place from December 1-3.

It is expected to feature 350 booths from 40 provinces and cities across the country as well as 10 countries and territories worldwide. The aim is to boost recovery and accelerate the development of tourism in Can Tho City, a tourism hub in the Mekong Delta.
Source: VNA