Wed, 4th Oct 2023 13:55 (GMT +7)
Import-export turnover across Bac Phong Sinh border gate soars
Tuesday, 04/07/2023 | 11:46:23 [GMT +7]
A
A
The Bac Phong Sinh Border Gate Customs Sub-Department revealed statistics that the total import-export turnover hit over 26.7 million USD with 1,762 declaration cases in the past six months.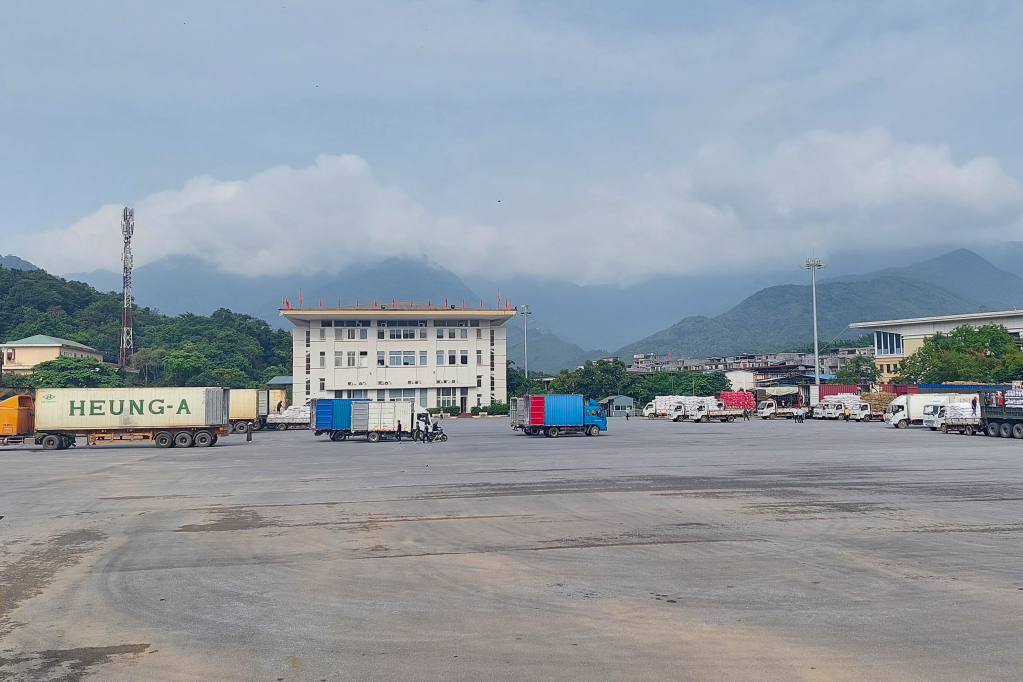 There was a 805,56%  increase in import-export turnover and a 489.3%  increase in declarations compared to the previous year.
The import turnover reached more than 929,000 USD (117 declarations). Imported goods include shoes and consumer groceries. In the meanwhile, the export turnover reached more than 25.4 million USD (1,645 declarations);  main categories are pyrophylite kaolin, sedge, votive paper, frozen seafood, pepper, etc.
The sharp increase in import-export turnover resulted from the increasing demand for goods after the long time of tightening trade to prevent and control the Covid-19 pandemic.
In the first 6 months of 2023, 28 enterprises including  4 importing enterprises and 24 exporting ones carried out import-export procedures through the border gate. The total import-export tax revenues reached nearly VND 4.5 billion, up 9% over the same period in 2022.
In order to have this positive result, the customs offices located in these localities have made great efforts to coordinate with the functional forces to carry out customs procedures, inspect and supervise goods quickly to facilitate business timely delivery to the partner's side.
Quang Ninh, which shares more than 118km of land border and 191km of sea border with China, is located at the start of the countries' "Two Corridors, One Belt" economic cooperation zone, in the Nanning - Singapore Economic Corridor, and the expanded Gulf of Tonkin inter-regional cooperation area under the ASEAN - China Free Trade Area.
By Huu Viet