Thu, 5th Oct 2023 02:42 (GMT +7)
Hundreds of students head for Truong Sa archipelago
Tuesday, 30/05/2023 | 09:27:48 [GMT +7]
A
A
A ceremony was held at Cat Lai port in Ho Chi Minh City on May 29 to see off a delegation of outstanding students to Truong Sa (Spratly) archipelago in Khanh Hoa province and the DK1 platform.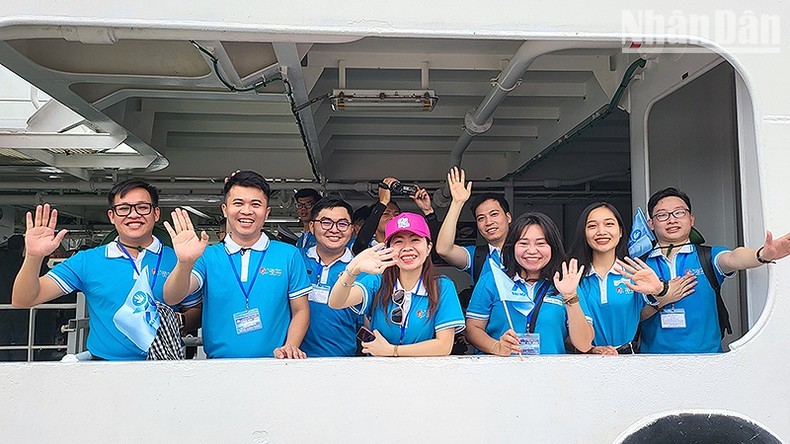 The delegation includes nearly 200 students, who stood out from the youth union's movements and students' movements. They have also equipped themselves with knowledge and communication skills on the country's sea and islands and the national sovereignty over Truong Sa archipelago.
During their journey to Truong Sa and the DK1 platform, the delegates will join talks on the country's sea and islands and the history of safeguarding the national sovereignty of the Vietnamese people.
They will also present gifts to soldiers and people living on the islands of Truong Sa archipelago.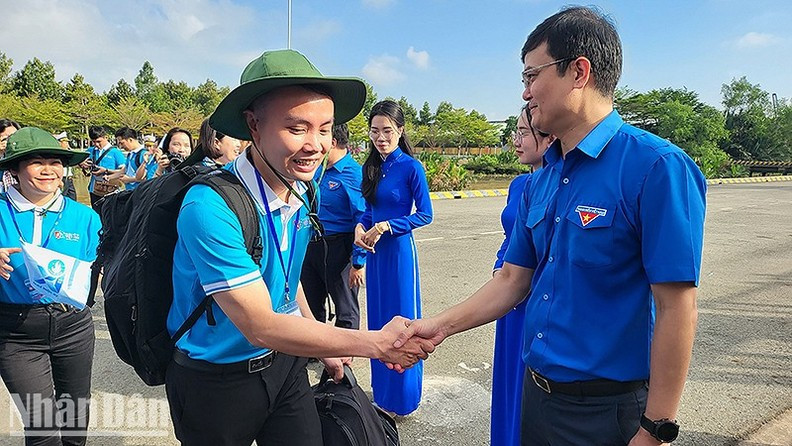 Notably, a run themed 'For Beloved Truong Sa', sporting activities, and tree-planting events will be organised on Truong Sa Lon Island to tighten the relationship between students, soldiers and islanders.
Speaking at the ceremony, Secretary of the Ho Chi Minh Communist Youth Union Central Committee and President of the Vietnam Students' Association (VSA) Nguyen Minh Triet, stressed that this is the first time the VSA has organised an itinerary for Truong Sa.
He stated that the itinerary is designed as a practical way to express Vietnamese students' determination to safeguard national sovereignty over seas and islands, as well as their patriotism and gratitude to predecessors who laid down their lives for peace and national independence and freedom.
Source: Nhan Dan