Wed, 4th Oct 2023 14:44 (GMT +7)
Hai Phong's spicy secret: a three-generation legacy of breadsticks
Friday, 07/07/2023 | 15:24:20 [GMT +7]
A
A
Indulge your taste buds at Ba Gia, a three-generation breadstick shop in Hai Phong. Filled with a family-recipe pate, their renowned breadsticks will leave you longing for more.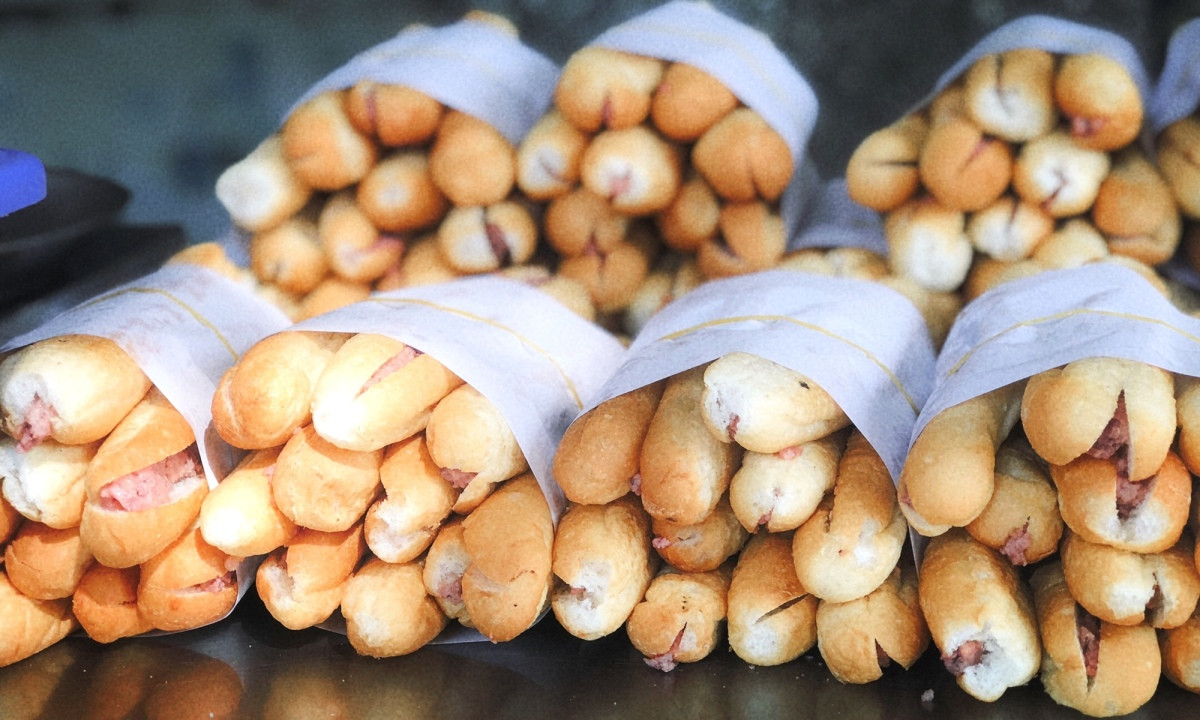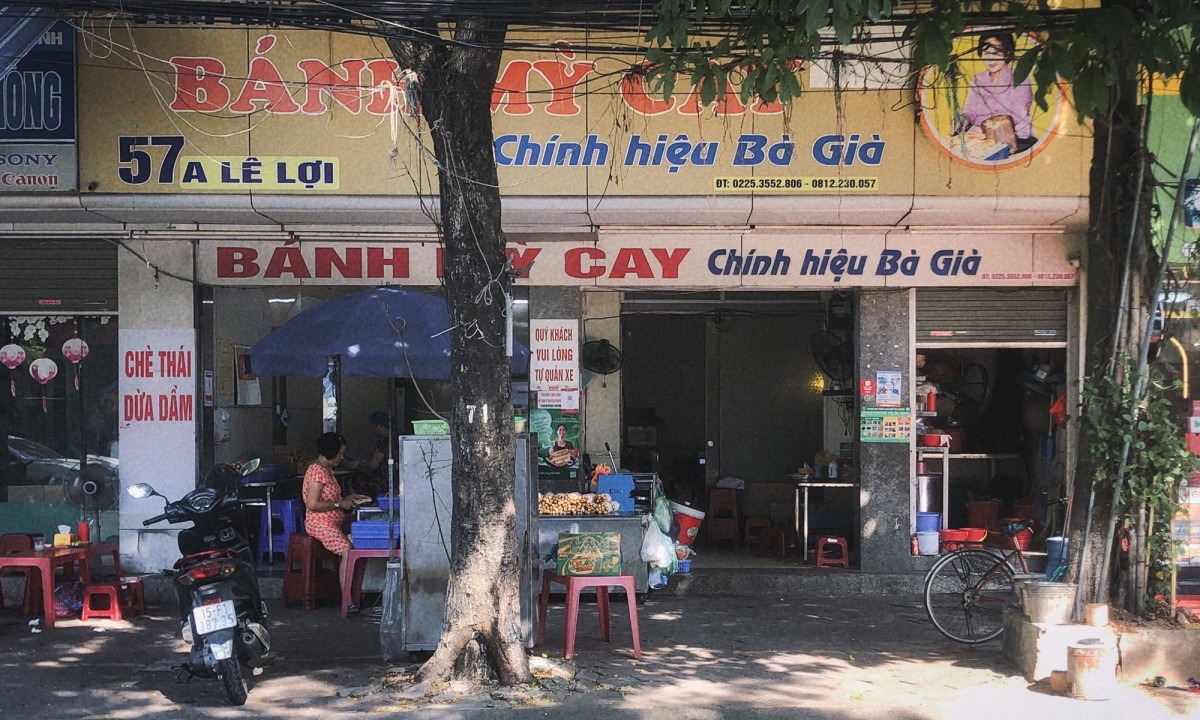 One of the most popular and long-standing establishments for breadsticks in Hai Phong is the spicy stick-bread shop of Ba Gia (Old Lady), at 57A Le Loi Street, Ngo Quyen District, Hai Phong City. Currently owned by Pham Thi Thuy, the shop was initially opened by her grandmother, Toan, around two decades ago. Thuy, now the third-generation owner, has taken over the business from her mother.
The shop is clean and spacious, spanning over 20 square meters, accommodating approximately 30 patrons simultaneously. Operating from 6 a.m. to 8 p.m. daily, Ba Gia eatery also offers a variety of beverages such as che thai (dessert drink) and kumquat tea, priced between VND5,000 and VND15,000 (between 21 and 64 U.S. cents).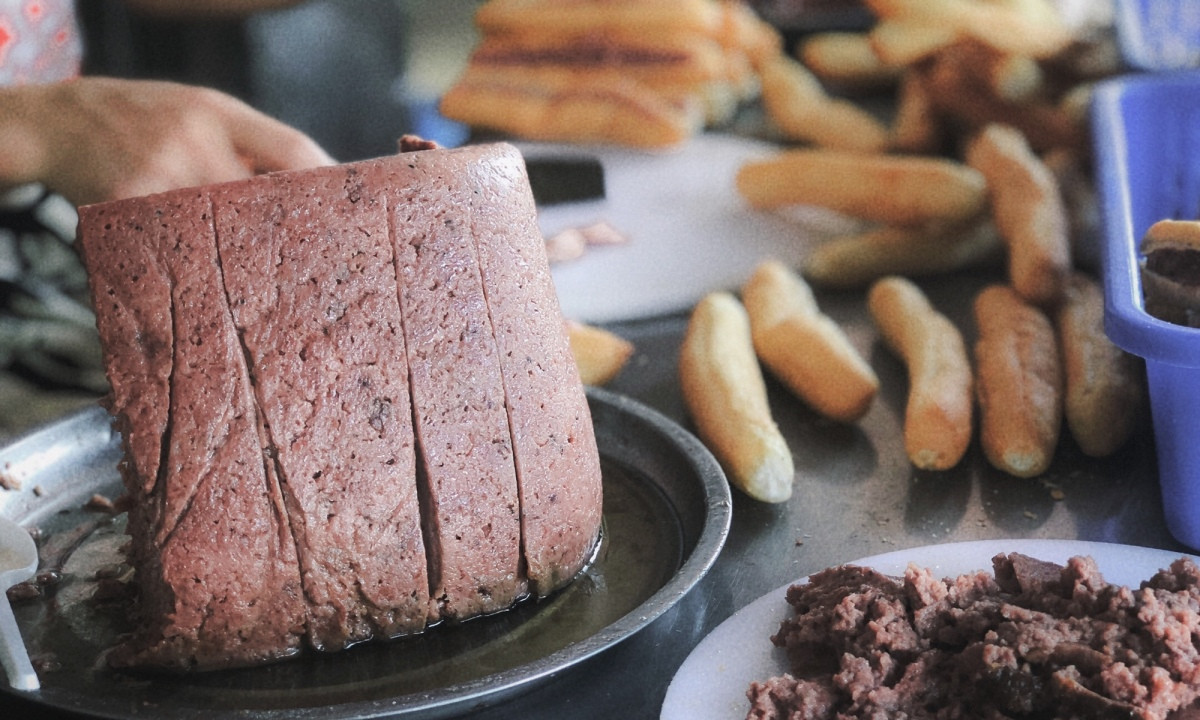 According to Thuy, the secret behind her breadsticks lies in the pate, which she prepares herself. While the pate consists of familiar components like pork, pork liver, salt, pepper, and spices, it is Thuy's family cooking-method that distinguishes it from the rest.
Customers who have visited other shops often recognize the unique taste of the pate at Thuy's establishment. Nguyen Thi Duyen, a 27-year-old from Hai Phong, said that she tried several other shops but none matched her taste. According to Duyen, "The pate in other establishments can be too fatty, while some are dry and lack the smooth texture that I find here."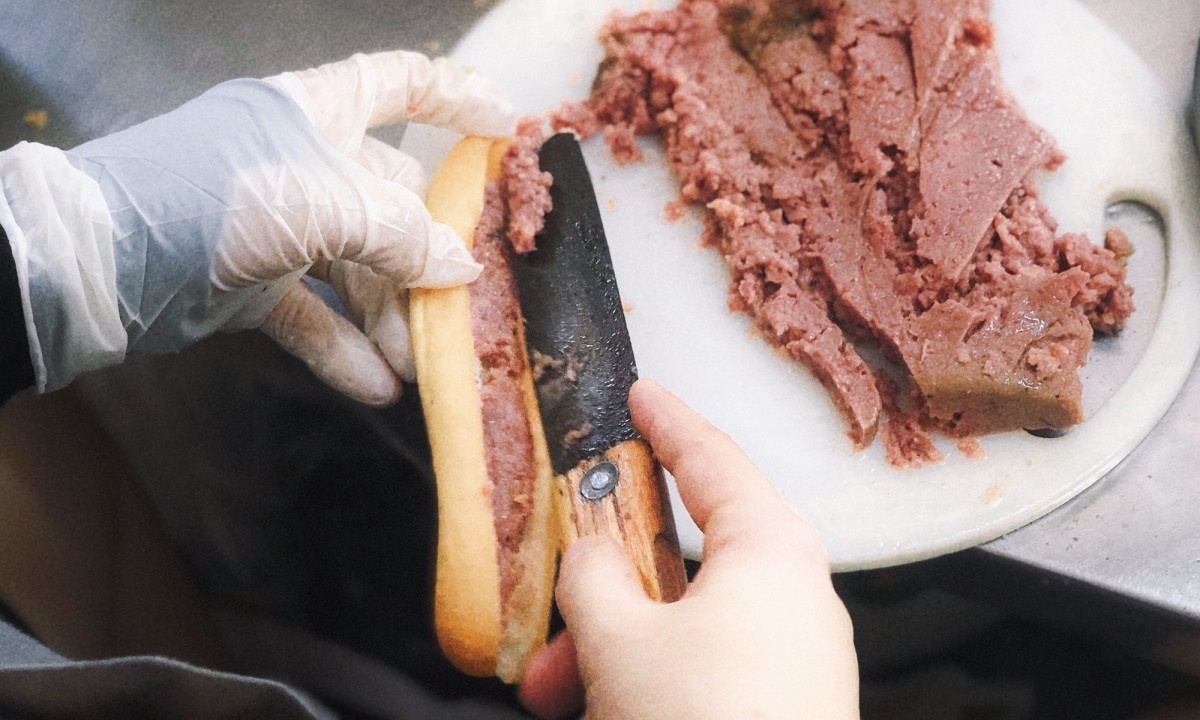 Each batch of cooked pate is shaped into portions weighing around 3-4 kilograms. Adhering to hygiene practices, the employee wears gloves while using a knife to make a lengthwise cut in the bread, creating an opening to be filled with the pate.
Thuy emphasizes the importance of getting the pate layer just right. It must be not too thick, as it can be overwhelming, nor too thin, as diners may not taste the flavors. Once familiar with the job, the staff can estimate the ideal amount of pate by eye.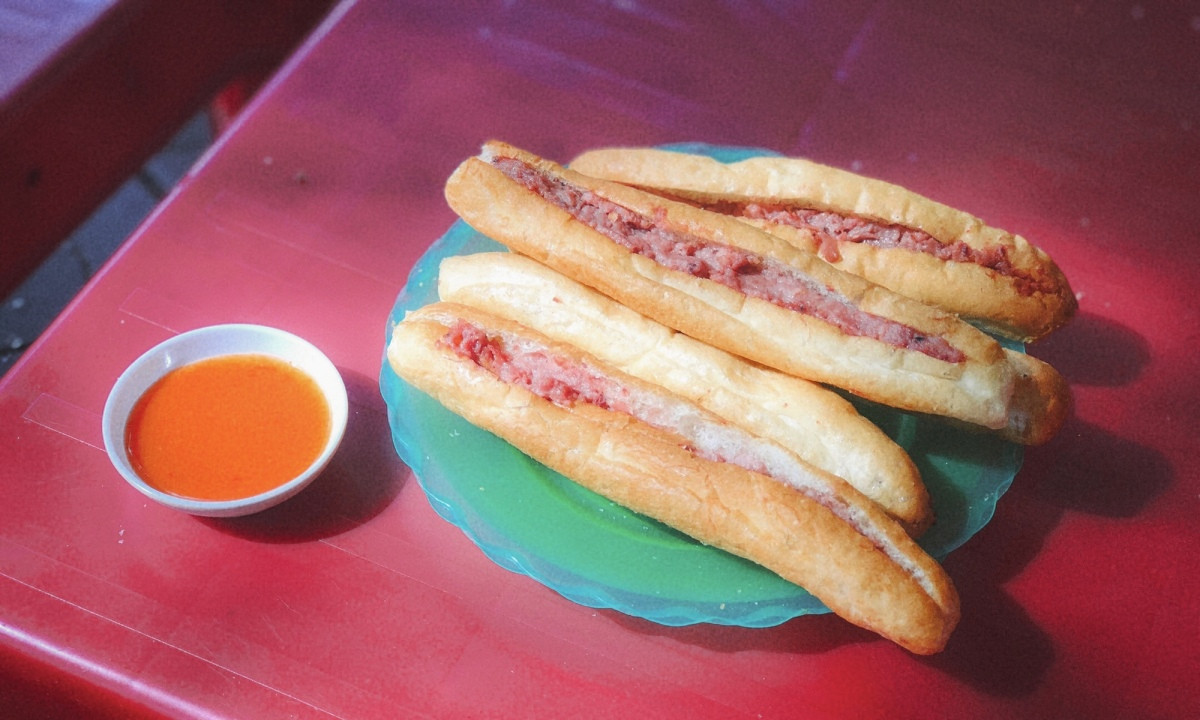 "For the best taste experience, the breadsticks are meant to be enjoyed in conjunction with chi chuong," Thuy said.
Chi chuong, the chili sauce of Hai Phong, possesses a light consistency with a vibrant red or orange-red color. It exudes a fragrant aroma, blending spicy notes with a hint of sourness, distinguishing it from typical chili sauces.
The proper way to enjoy the spicy stick-bread is by dipping it into a bowl of chi chuong. The breadstick's crust offers a crispness, while the combination of the tangy and mildly sour chili sauce with the smooth, salty, and savory pate creates a unique taste.
Nguyen Duc Tu, a 24-year-old from Phu Tho, said: "Spicy stick-bread paired with chi chuong is delicious. However, if you choose to purchase it as a takeaway and pair it with a different chili sauce, it won't taste the same as when you enjoy it at the spot."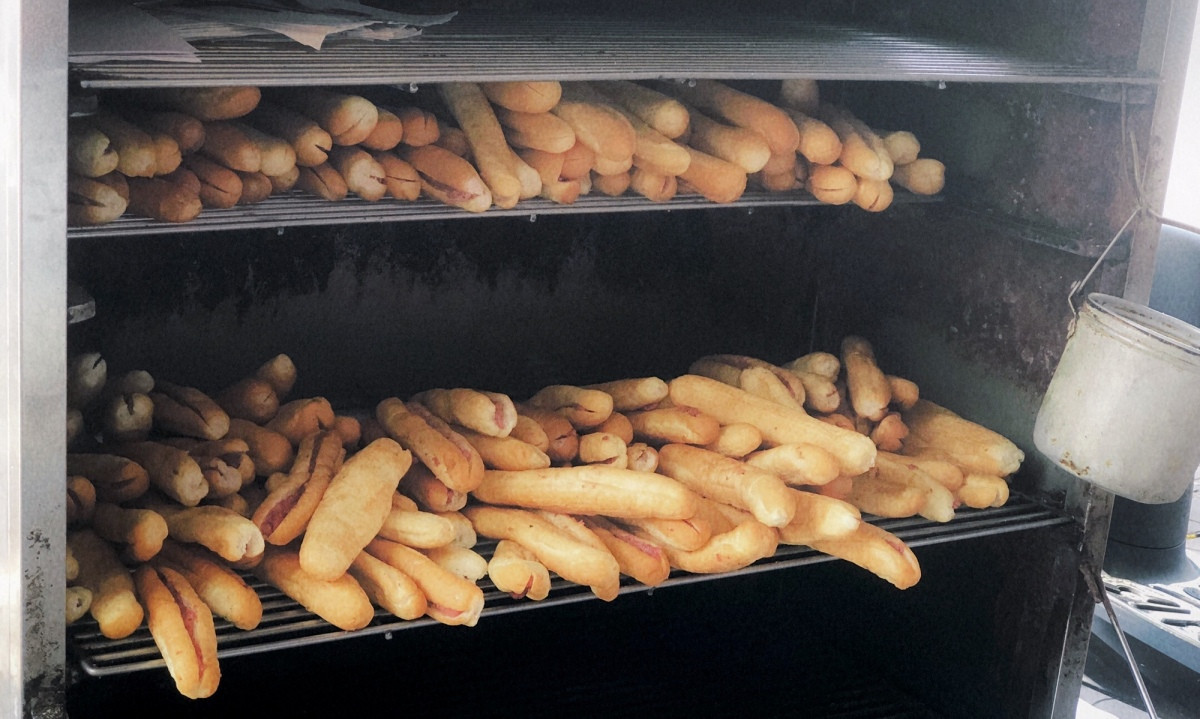 Due to its smaller size compared to regular baguettes, one person can enjoy multiple breadsticks. While exact sales figures are difficult to estimate, Thuy thinks that the shop sells around 1,000 on an average day. During weekends, the quantity can double or even triple.
To ensure a steady supply of breadsticks to serve customers, Thuy operates her own bakery.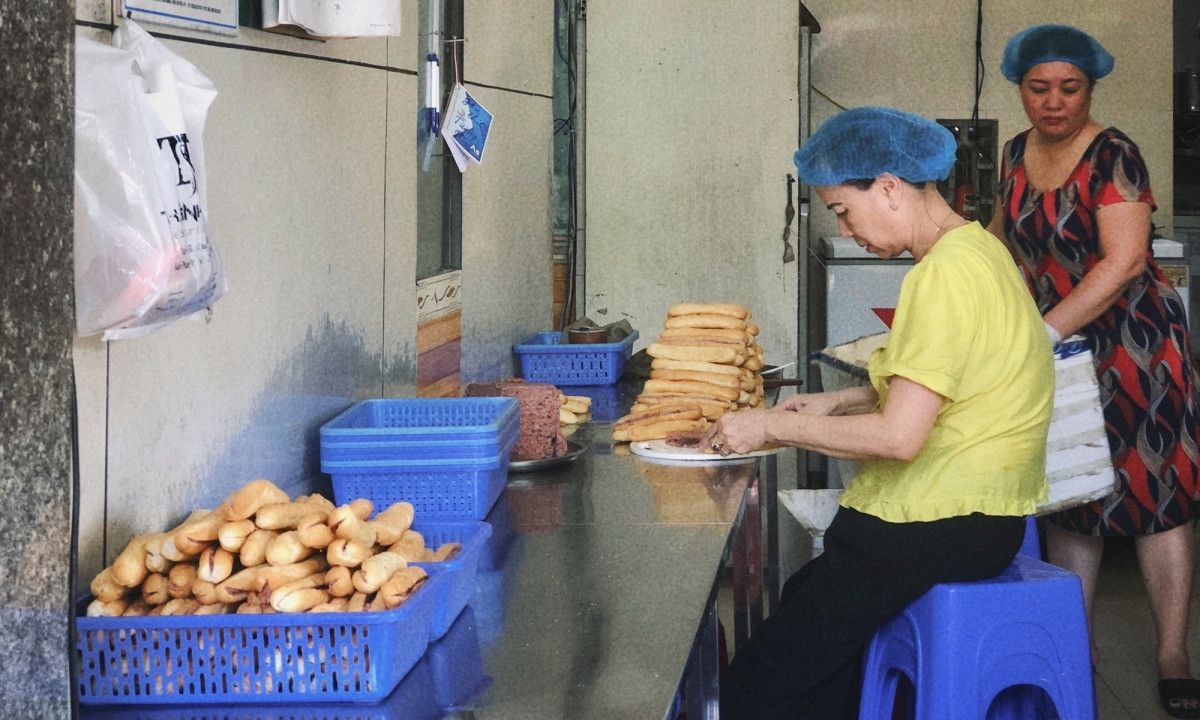 With approximately 10 employees working continuously, the most labor-intensive task involves spreading the pate onto the breadsticks. The breadsticks, assembled with all the ingredients, are neatly arranged in baskets, ready for baking and serving to customers.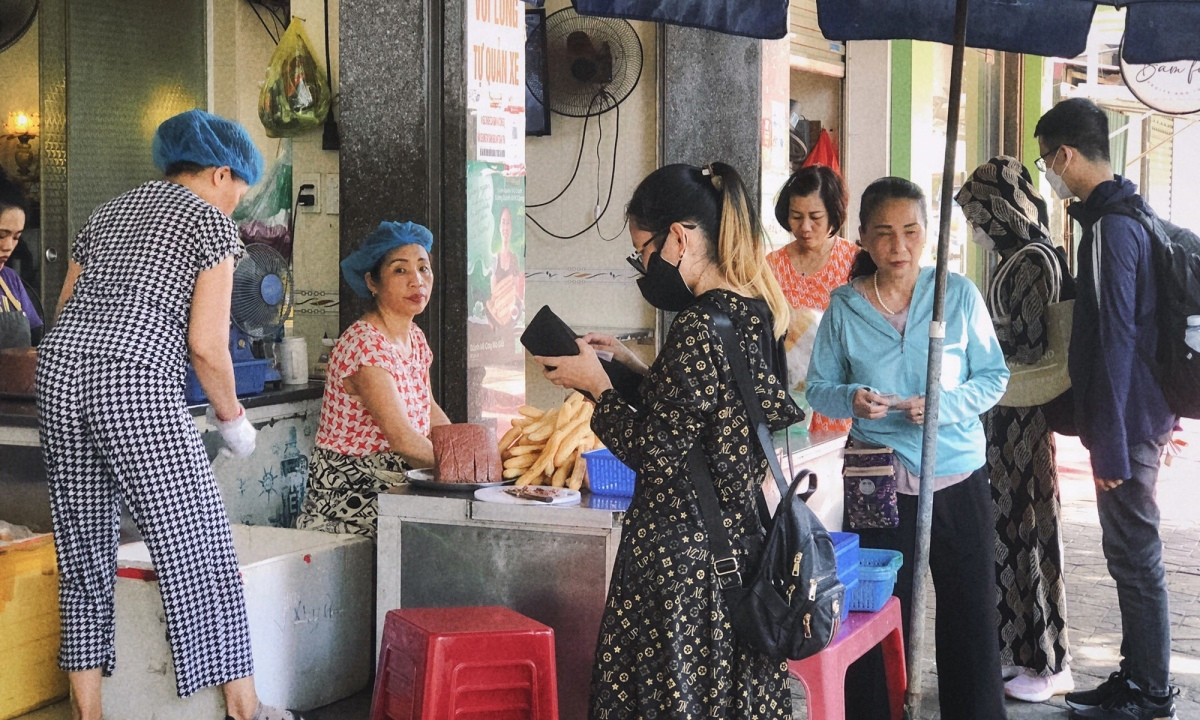 Previously, the shop primarily catered to locals from Hai Phong and regular customers from neighboring provinces. However, with the rise of Hai Phong food tours, visitors have begun flocking to the restaurant, forming long queues every weekend.
Breadsticks are regarded as an ideal afternoon snack. It is common for people to visit and enjoy the delicacy at the establishment, as well as take some home after a day at work. The busiest time during weekdays usually occurs between 4 p.m. and 6 p.m.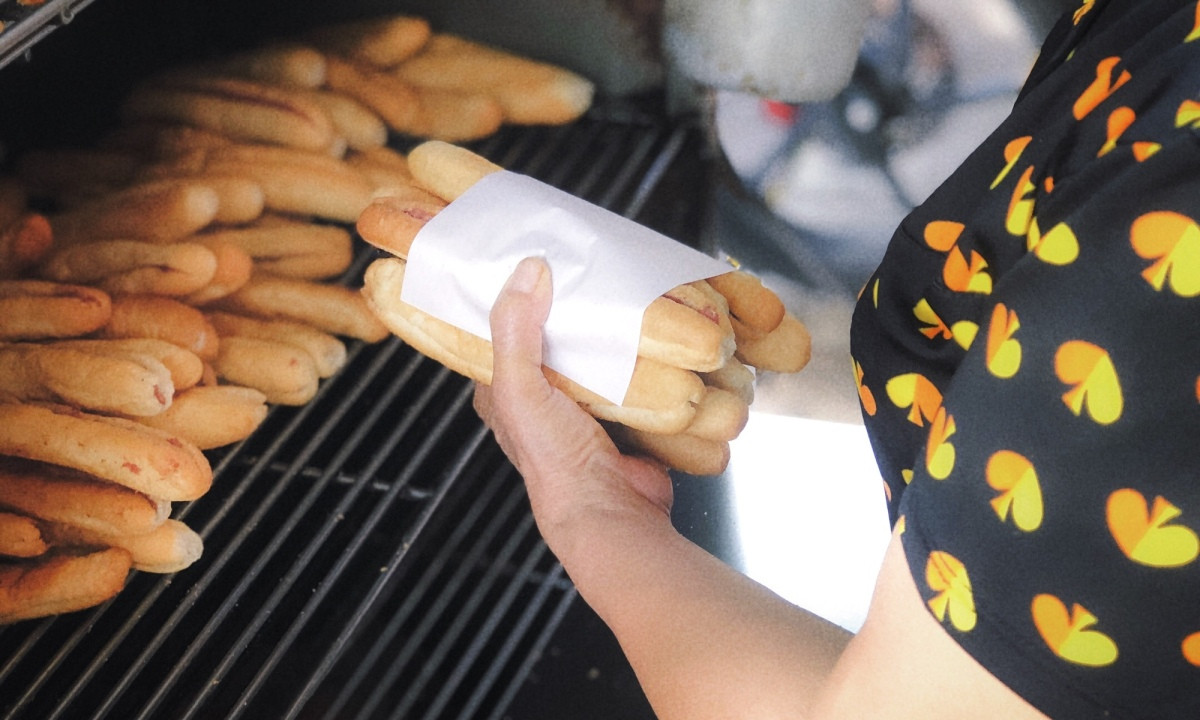 Customers who wish to take the breadsticks home can purchase packs of 10 breadsticks for VND30,000 ($1.27). The shop even provides additional packets of chi chuong. The shop gives out extra chili sauce free of charge.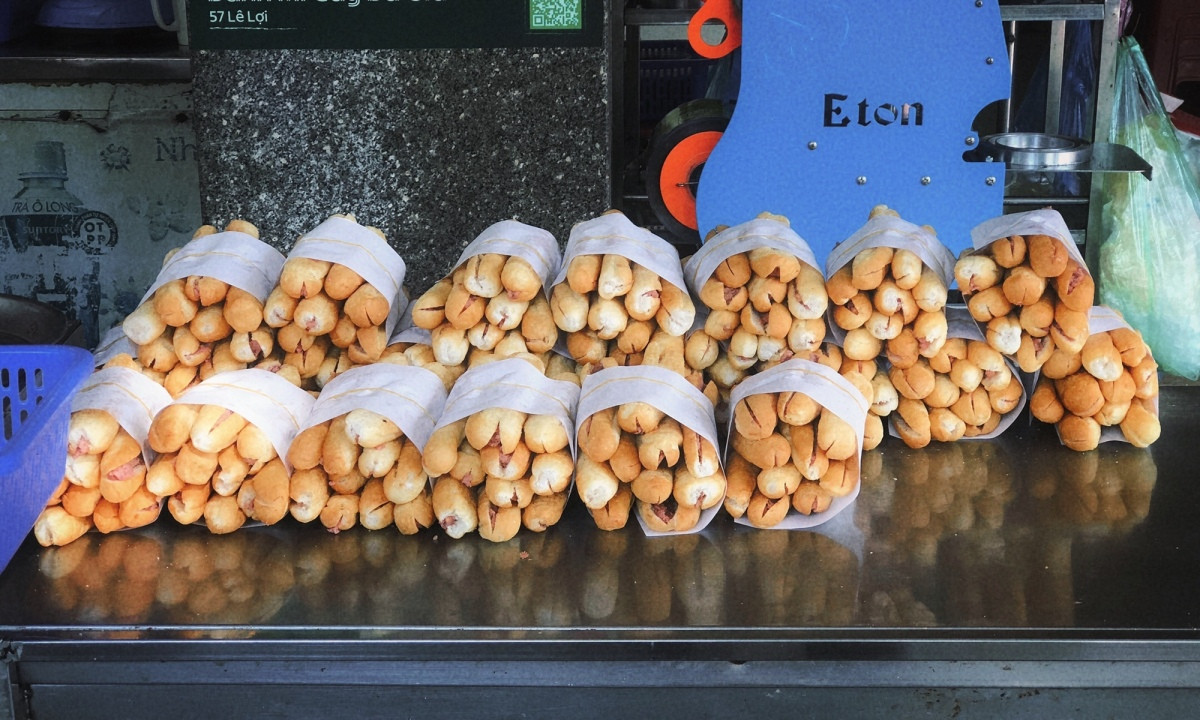 Packages of breadsticks are arranged on an aluminum table, ready for customers to pick up.
Thai Thi Hau, a 28-year-old resident of Hai Phong, has been a frequent diner dating back to approximately 2015, when Toan, Thuy's grandmother, was still actively involved in the shop.
Hau thus has a profound bond with the establishment.
"The allure lies not only in the taste but also in observing Mrs. Toan's handcraft each breadstick. It brings me a sense of comfort. Even though she's no longer here, and I now reside far away, I occasionally return to the shop to relish that nostalgic flavor."
Source: VnExpress