Wed, 4th Oct 2023 14:52 (GMT +7)
Gold retreats slightly
Thursday, 08/06/2023 | 09:19:25 [GMT +7]
A
A
SJC gold price fell 0.07% to VND66.95 million ($2,850.76) per tael Wednesday afternoon.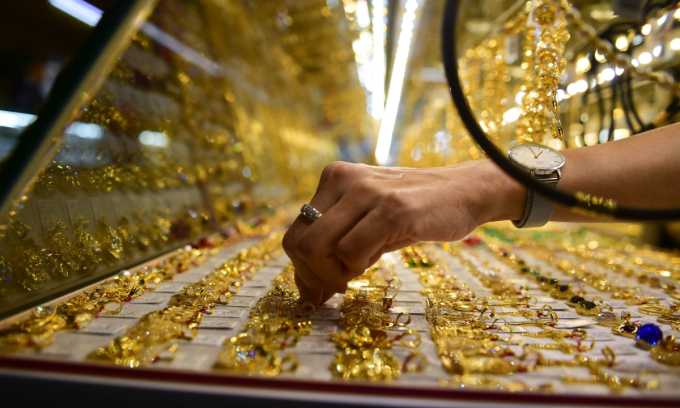 Gold ring price stayed unchanged at VND56.45 million per tael. A tael equals 37.5 grams or 1.2 ounces.
Globally gold prices steadied on Wednesday, trading in a tight range as support from a weaker dollar countered concerns surrounding the U.S. Federal Reserve's next interest rate decision, Reuters reported.
Spot gold was little changed at $1,964.09 per ounce. U.S. gold futures eased 0.1% to $1,980.10.
The dollar index weakened slightly, making gold less expensive for buyers holding other currencies.
The uptrend in gold is intact and the big question now is when will the Fed end its rate-hike campaign, said Ilya Spivak, head of global macro at Tastylive, adding that gold could see higher moves once there was more clarity on that.
Source: VnExpress