Thu, 5th Oct 2023 03:14 (GMT +7)
Gold apples: a symbol of heritage and resilience
Tuesday, 15/08/2023 | 15:48:37 [GMT +7]
A
A
As August unfolds, the season for gold apples approaches. Individuals are purchasing them, alongside other fruits, to place on their altars in remembrance of their ancestors, especially with the seventh lunar month commencing tomorrow.
Hồ Lệ Hằng, 54, from Kim Sơn Hamlet in the central province of Hà Tĩnh, mentioned that she recently asked her son to gather some of the first ripened gold apples from a tree in their garden for ancestral worship. "We also relish the fruit's delightful aroma throughout our house," she added.
Hằng believes her ancestors, including her deceased parents, would greatly appreciate the familiar sweet scent, recalling times they enjoyed it whilst they were alive.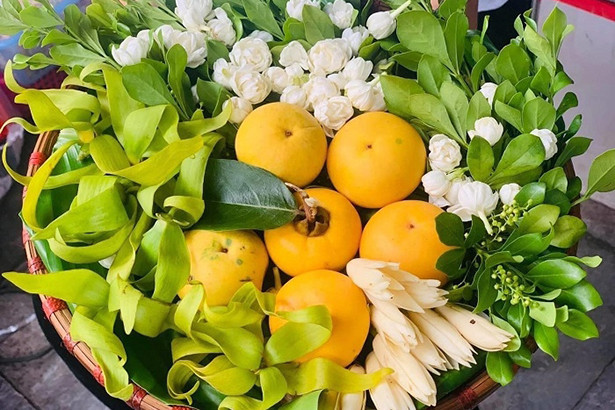 "I vividly recall my grandmother mentioning that when the gold apples ripen, it signifies the Mid-seventh lunar month festival, a significant commemoration for the Vietnamese to reconnect with their heritage," she shared.
She fondly remembered moments when her grandmother returned from the market, presenting each of her nephews and nieces with a rustic gift, which always included a gold apple.
"I typically opted for a smaller apple, about the size of a chicken egg, whereas my brother and sister always gravitated towards the larger ones," she said.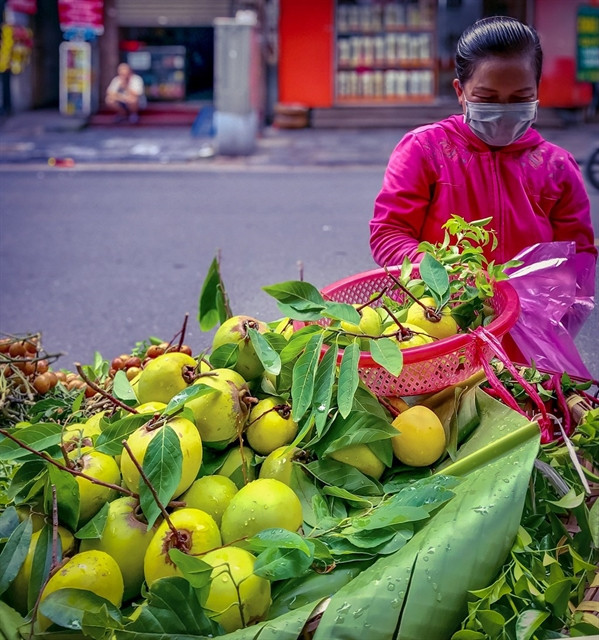 "I enjoy its aroma directly, whereas my sister often places the fruit close to her pillow to relish its scent throughout the night," remarked Hằng. She added that her mother would craft several wool baskets, placing a gold apple in each one to hang around the house, infusing it with their fragrance.
Hằng nostalgically spoke of her youth. As a young girl, her grandmother frequently narrated folktales, such as Tấm Cám, where the gold apple was pivotal in aiding a destitute girl, like Tấm, to find joy and happiness.
In the tale, Tấm endured the cruel treatment of her stepmother daily. Her life consisted of relentless toil from dawn until dusk, whereas Cám, her stepmother's own daughter, led a life of leisure and was exempt from any chores.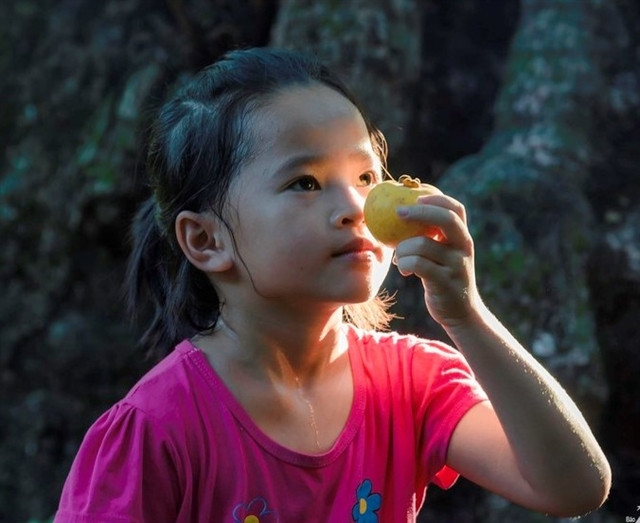 Nonetheless, Tấm was tragically murdered and interred by her wicked stepmother. From her grave sprouted a gold apple tree, bearing a singular gold apple fruit. This fruit was taken home by an elderly singleton. In the elderly's absence, a beautiful girl would emerge from the fruit, meticulously cleaning and cooking for the household.
The elderly was greatly astounded. One day, she feigned departure but soon returned, witnessing the girl emerging from the gold apple. The elderly, in her haste, opened the fruit to find the girl, who introduced herself as Tấm. Eventually, Tấm went on to become the king's bride.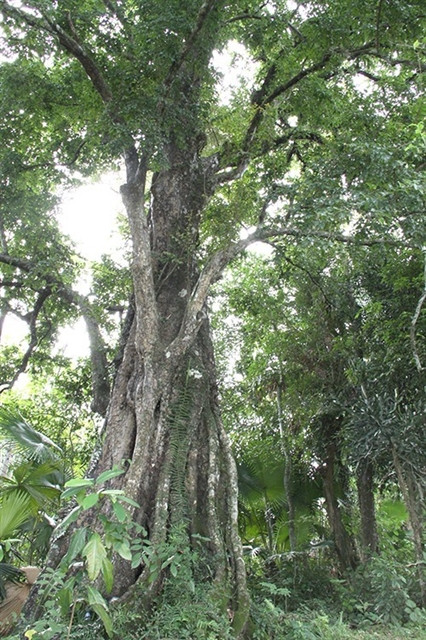 While gold apples were traditionally used for worship and to enjoy their aroma, Hằng and her siblings were keen on consuming them once fully ripened. "They're as delectable as other fruits like longan and sapodilla. Not just us, but the elderly relish it too, noting its digestive benefits attributed to its rich vitamin and mineral content," she commented.
In bygone days, when Hằng's family faced financial hardship, her mother would harvest gold apples to sell at the market. The earnings would be spent on textbooks for the children and occasionally, she'd bring home half a kilogram of pork. "Such meals, savoured after a considerable hiatus, remain unforgettable to us," Hằng reminisced.
Furthermore, Hằng noted that last May, the Việt Nam Association for Natural and Environment Protection honoured a 700-year-old gold apple tree in Kim Sơn Hamlet of Hà Tĩnh Province's Kim Hoa Commune as a Heritage Tree of Việt Nam.
This majestic tree, standing at 20 metres tall with a 4-metre diameter, boasts a verdant canopy, laden with countless fruits, as described by Phan Văn Đoài, the commune's chairman.
Remarkably, the tree houses a vast hollow that could shelter several individuals. Legend has it that warriors from the Lam Sơn insurgent army once took refuge within this hollow to evade their adversaries. Adjacent to the tree's base stands the Gold Apple Temple, which has received recognition as a national historical site.
A stone tablet at this location bears an inscription detailing the Lam Sơn insurgent army's resolute commitment to opposing the Ming aggressors during the years 1418-1427.
Source: Vietnam News