Fri, 8th Dec 2023 08:46 (GMT +7)
Film screenings mark 80 years of Outline of Vietnamese Culture and major national holidays
Tuesday, 25/04/2023 | 16:12:57 [GMT +7]
A
A
The People's Army Cinema in collaboration with the Cinema Department under the Ministry of Culture, Sports and Tourism opened a film week in Hanoi on April 24 to celebrate the 80th anniversary of the Party's Outline of Vietnamese Culture (1943-2023) and the 48th anniversary of the liberation of South Vietnam and National Reunification Day (April 30, 1975 - 2023).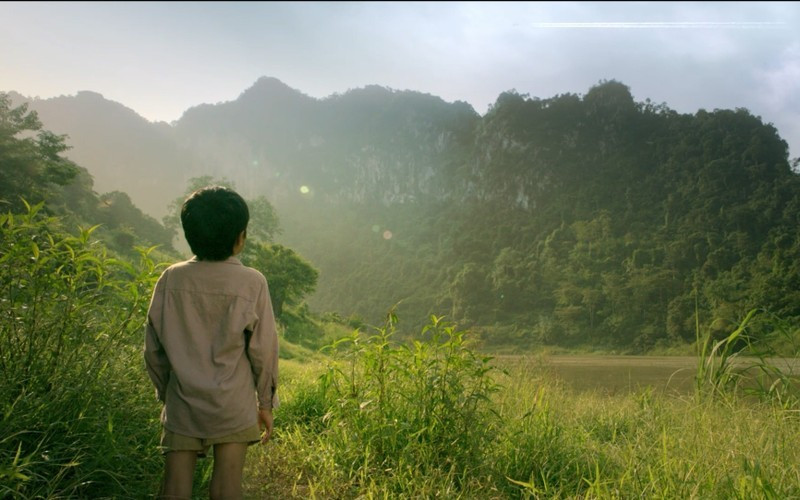 The film week aims to spread the historical significance and theoretical and practical values of the Outline of Vietnamese Culture as well as the process of applying and promoting the outline's contents in the struggle for the country's liberation and reunification, and its current renewal and sustainable development.
Meanwhile, the event contributes to reaffirming the sound leadership of the Communist Party of Vietnam, especially President Ho Chi Minh - the factor determining the glorious victories, liberating the South and reunifying the country.
Eight films will screened during the film week, including documentary films "Hoa giai" (Reconciliation), "Ngay cuoi cua chien tranh" (The last day of war), "Song va ke lai" (Live and tell) and "Con lai voi thoi gian" (Remaining with time), and movies "Khuc mua" (The rain), "Sinh menh" (The little life), "Cha cong con" (Father and Son), and "Toi thay hoa vang tren co xanh" (I see yellow flowers on green grass).
These films feature Vietnamese culture, landscape, and people and the journey of national reunification. Through the films, the organising panel hopes to strongly evoke patriotism, self-reliance and solidarity, and uphold Vietnamese cultural values to create a great strength to build and protect the Fatherland.
The film week will run from April 24 to 27 at the People's Army Cinema at No.17 Ly Nam De Street, Hoan Kiem District, Hanoi.
Source: Nhan Dan