Tue, 6th Jun 2023 07:34 (GMT +7)
'Con sui' brings heat in the chill of Sa Pa
Monday, 17/10/2022 | 08:39:09 [GMT +7]
A
A
Pho (noodle soup) might be Vietnam's most famous dish, but there are plenty of siblings of the world-famous delicacy worth slurping down.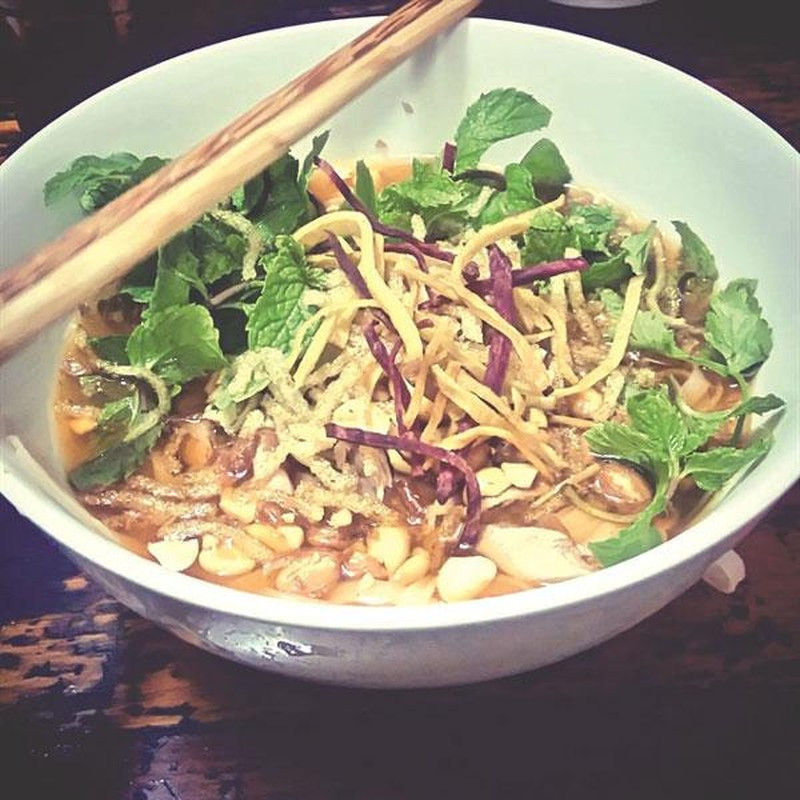 One such dish is 'con sui', which literally means dry food in sauce, is a must-try delicacy of Sa Pa Town, the northern province of Lao Cai. Local people also call it 'pho khan' (dry noodles) to differentiate it from its more famous relative.
Instead of soup (or broth), the noodles are served with sauce, just enough to make the noodle strands shiny and soaked in spices and toppings.
The dish originated in China, which borders Lao Cai and in one bite of 'con sui', you can feel the chewy taste of noodle strands, the crunchy peanuts, the sweet char siu porki and the crispness of fried sweet potatoes.
The sauce gathers sour, spicy, hot, salty and sweet flavours brilliantly.
The dish contains char siu pork sliced into threads, a quarter of a boiled egg, fried strands of sweet potatoes and many kinds of herbs and is topped with roasted peanuts.
When a customer makes an order, the seller pours the hot sauce into the bowl, completing the 'con sui', perfect for soothing the stomach and soul in the chill of Sa Pa Town.
Apart from 'con sui', gourmands can also order wonton noodle and jiaozi (Chinese dumplings).
Source: Nhan Dan