Thu, 5th Oct 2023 01:46 (GMT +7)
Companies can maximise efficiency by optimising supply chain planning: survey
Thursday, 15/06/2023 | 08:32:46 [GMT +7]
A
A
By investing in optimised supply chain planning, companies can maximise efficiency, minimise costs and deliver exceptional value to their customers, a survey done by a consulting firm CEL has found.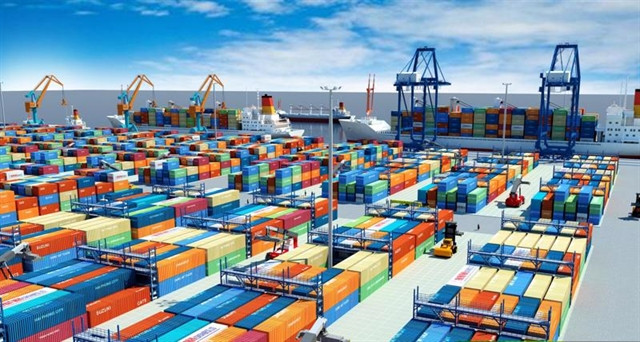 The specialists in demand and supply chain management in emerging markets conducted an industry survey on supply chain planning to uncover valuable insights and address the challenges faced by businesses in this critical area.
The results shed light on the current state of supply chain planning practices and provided a road map for organisations to enhance their planning capabilities.
The survey across industries and regions captured responses from supply chain professionals, decision-makers and industry experts.
It found that, on average, companies spend 41 per cent of total planning time on data preparation, underlining the need for efficient tools and processes to streamline this process.
When it comes to technology tools and platforms, 30 per cent of companies use dedicated planning software, while 35 per cent still rely on Excel spreadsheets, showing the importance of adopting advanced planning technologies to enhance accuracy, collaboration, and overall planning effectiveness.
Over 44 per cent of respondents identified demand unpredictability as the most challenging aspect of supply chain planning. This underscores the need for robust demand management practices and the incorporation of real-time data to improve forecasting accuracy.
Some 16.7 per cent of companies do not integrate finance into their planning process, representing a missed opportunity to align financial goals and objectives with supply chain planning efforts.
In terms of satisfaction with planning tools, 67 per cent expressed dissatisfaction with what they currently have, indicating significant room for improvement in technology solutions to meet the evolving needs of supply chain professionals.
Julien Brun, founder and managing partner at CEL, commenting on these survey findings, pointed to the critical role of effective supply chain planning in today's competitive landscape.
"Effective supply chain planning is the key to unlocking operational excellence and driving business success. Studies have shown that companies with robust supply chain planning processes experience an average cost reduction of 15 per cent and an inventory reduction of 20-30 per cent.
"Additionally, they achieve an impressive 99 per cent on-time delivery rate and a 20 per cent increase in customer satisfaction. By investing in optimised supply chain planning, organisations can maximise efficiency, costs, and deliver exceptional value to their customers."
Source: Vietnam News