Sun, 28th May 2023 12:45 (GMT +7)
City launches emulation movement to mark Uncle Ho's visit to Tuan Chau Island
Friday, 04/11/2022 | 09:07:09 [GMT +7]
A
A
On October 30, Quang Ninh province's Ha Long city held the launching ceremony of the peak emulation movement to celebrate the 60th anniversary of Quang Ninh province (October 30, 1963 - October 30, 2023) and the 60th anniversary of Uncle Ho's visit to Tuan Chau Island, Ha Long city (November 23, 1963-November 23, 2023).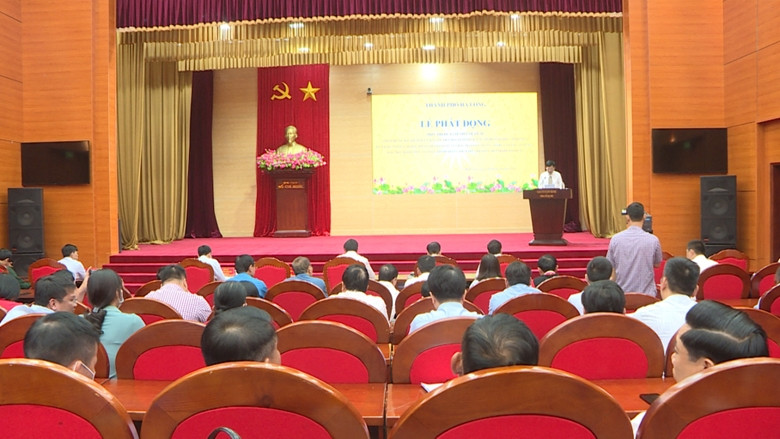 Accordingly, all cadres, civil servants, public employees, laborers and people, together with businesses and armed forces in the city, continue to promote the tradition of patriotism, solidarity and creativity to strengthen patriotic emulation movements with new contents and forms, strive to complete all political tasks with the highest results, and contribute to striving to make Ha Long city richer,, more beautiful, modern and advanced.
During the emulation period from now to December 31, 2023, wards and communes in the city will be responsible for actively developing plans for implementation with specific solutions, associated with reality to organize emulation movements to strive to achieve and exceed socio-economic development goals and tasks.
Through the emulation movement, the city will target to continue to accelerate the implementation of key works, projects, and national target programs to soon promote post-investment efficiency, with a focus on speeding up the implementation of the Project on upgrading, renovating and expanding the traffic section from the intersection of the Ha Long-Van Don highway overpass in Trai Me village, Son Duong commune, to Dong Tra village, Dong Lam commune; the Project on upgrading and renovating inter-commune roads, the road from Mo Dong and Son Duong communes passing through Deo Doc and Cai villages, Dong Lam commune, to the center of Dong Son commune.
In addition, each agency, unit, and facility selects and develops at least 1 typical model or 1 practical work to celebrate the 60th anniversary of the province, associated with the 60th anniversary of Uncle Ho's visit to Tuan Chau Island.
Source: en.dangcongsan.vn