Thu, 5th Oct 2023 02:29 (GMT +7)
Chess star Le Quang Liem wins Biel Grandmaster Triathlon
Thursday, 27/07/2023 | 15:17:21 [GMT +7]
A
A
Grandmaster Le Quang Liem won the Biel Grandmaster Triathlon in Switzerland on July 26 (local time). With the victory, he is likely to rise to the 16th position on the August world ranking list.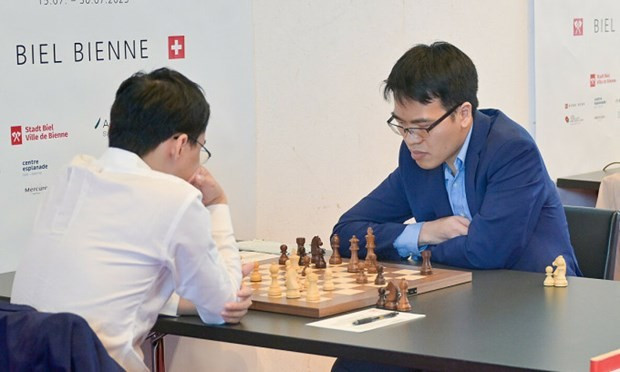 This is the second consecutive time the Vietnamese grandmaster, Elo 2728, has won the Biel Grandmaster Triathlon title.
The Biel Grandmaster Triathlon consisted of eight players with an average Elo rating of 2,699, and seven of them were or are super grandmasters. After five standard chess games, Liem won against Bogdan-Daniel Deac, Bassem Amin, Arjun Erigaisi and Du, and only lost to Vincent Keymer.
Liem has been the number one chess player in Vietnam for the past 15 years. He became the world blitz chess champion in 2013 and Asian champion in 2019.
Source: Nhan Dan